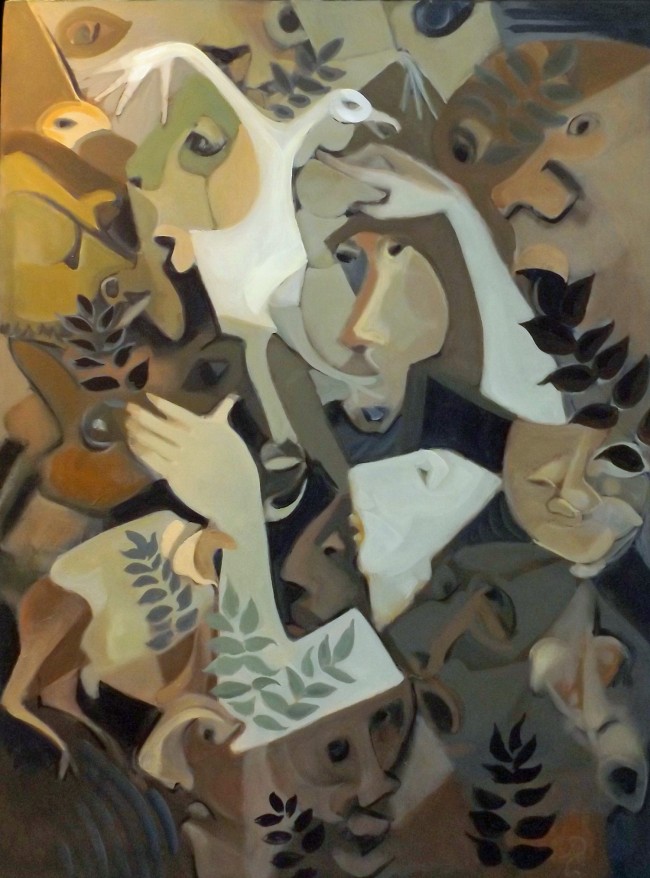 When Chris Goodfellow, a retired pilot, moved from his native Canada to Flagler County five years ago, he kept up his long-time passion for art collecting, even if that meant resorting to a bit of dumpster diving.
Goodfellow not only discovered worthy art in a Palm Beach garbage bin. He also found plenty of captivating paintings in Flagler County and throughout Central and Northeast Florida.
That will be the focus of "5 Years – A Collector's Retrospective" at Salvo Art Project in Bunnell. The exhibit will showcase some 30 pieces by local artists, all acquired by Goodfellow in the past five years. The show's attraction has as much to do with the inherent value of individual artists' works as with the unusual glance into a collector's sensibilities. Goodfellow will present "Jumping Off the Diving Board," a talk on art, on the value of a local art scene and the art of collecting, during the exhibit's opening reception at 6 p.m. Saturday (Feb. 20).
Goodfellow has dubbed his artworks "The Taanasa Collection," taanasa being the Swahili word for pleasure or, more accurately, he says, "the good life."
"The idea is to bring to the attention of people in the area the quality of art that's being done here," says Goodfellow, who also collects folk, Guatemalan and primitive art, and English porcelain. The exhibit is "a broad selection of art — everything from impressionistic to abstract to realism."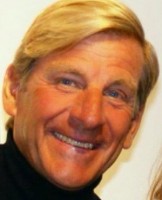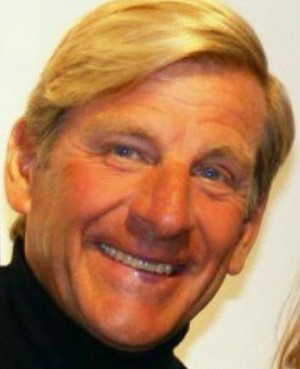 And Goodfellow is quite confident in the abilities of the area artists he's collected.
"There is an eventual purpose to the madness," he says of his collecting efforts. "I tried to put together pieces that I thought will stand the test of time, that might eventually end up as a collection in a museum somewhere."
As for that piece Goodfellow salvaged before it landed in a dump? That small painting, "Everglades," by Helen Dyer, isn't a local work, but Goodfellow will show it during his talk.
"It has an interesting history," he says. "I pulled that out of basically a garbage bin down at the flea market in Palm Beach. It was all dirty and dusty. I recognized it as a good painting and I took it home and I had it cleaned and framed.
"Then I did some research on Helen Dyer. I found a quite interesting history. Her husband and her were big supporters of the Palm Beach art scene. So, those are the little treasures you find."
As for the local treasures, they abound in "5 Years" (although other collectors should keep in mind that, unlike almost every exhibit to date at Salvo, none of the paintings in the exhibit are for sale).
"Chaos" by the ever-elvish Peter Cerreta combines, as in visual bookends of 18,000 years of art, hints of Picasso's cubist faces with traces of the Paleolithic cave paintings at Lascaux, France. (See above.)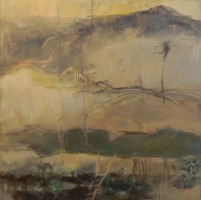 Pat Zalisco shows her range with "I See Kandinsky," a homage to the Russian painter credited with creating one of the first purely abstract works, and "Mystery Mountain," with its brushwork recalling the "zen" style of classical Chinese and Japanese works.
Two palm tree landscapes by Gary Borse are at once colorful and austere. Think of the Florida Highwaymen tradition. Meanwhile his "Towards Paines Praire," although seemingly just as austere, is a more ambitious, arresting landscape: Along with its unsettling perspective upon distant hills, its use of tree-cast shadows upon the land is a simple, often overlooked element that few landscape painters use to such dramatic effect – Charles Burchfield being a notable exception.
"Across the Bridge and Dreaming," an expressionistic portrait of a couple by Salvo co-owner JJ Graham, enchants with its bright colors and the expressions of its subjects: his face quite stoic, her face resting on his shoulder and lit by, yes, a Mona Lisa smile. Are they passing the Bridge of Sighs in Renaissance-era Venice (a spot where, legend says, a kiss will bestow eternal love), or are they heading to hear an emo band at Bonnaroo?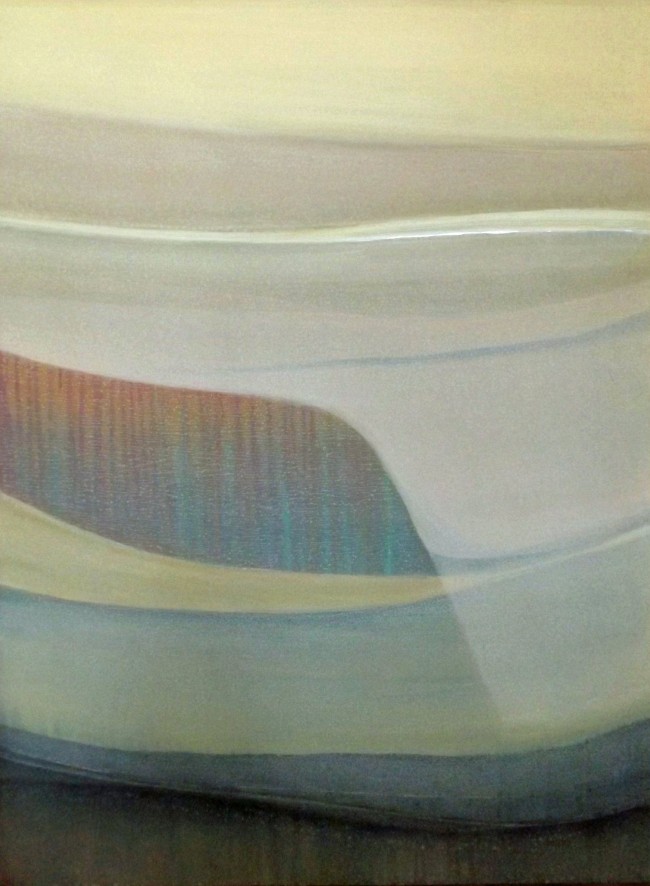 "White Mist," an abstract by Salvo co-owner Petra Iston, may not be so abstract after all: Engage the deceptively simple swaths of grays, pale greens and other pastel hues for some length of time and inner landscapes emerge . . . among them one that summons an image of Georgia O'Keefe leaving behind the mesas of her beloved New Mexico to paint the mist-shrouded table mountain Ben Bulben in northwest Ireland.
"The Taanasa Collection" exhibit also includes two small naturalist works, of roseate spoonbills and ibises, by Alachua artist Regina Stahl Briskey.
"She was one of the first Florida artists I collected," says Goodfellow, who traces his passion back to his stamp collecting as a youngster, and to his father, who collected early Canadian art and antiques.
"I was in Micanopy with my father in the early 2000s and I walked into the bookstore," Goodfellow says. "There were two paintings in the window and I beat my father in and bought them before he could buy them (laughs)."
Those works, of a wild turkey and another ibis, "were fascinating paintings. I said right away, 'She's an accomplished naturalist in the way she posed the birds in the tree, the way she observes things about animals."
Not content merely to purchase and hang art, Goodfellow began a quest to find Briskey.
"She had sort of disappeared – no one knew where she was," he says. "It took me about two years to find Regina near Bradenton around 2002."
---
"A healthy arts scene in a community, and I mean all the arts, whether visual or dramatic, enriches everything."
---
Turns out Briskey is the daughter or renowned artist Ben Stahl, whose many accomplishments included illustrating hundreds of stories in The Saturday Evening Post.
"I commissioned her with my father to paint 20 pieces, and I have those," Goodfellow says. "Those are lovely Florida wildlife pieces."
Goodfellow says he was "surprised" by the Flagler arts scene upon moving here. His talk will reflect his belief that "a healthy arts scene in a community, and I mean all the arts, whether visual or dramatic, enriches everything. We have a quite rich community of writers and artists here in Flagler and Volusia County. People, especially retired people, want to come to a place that has a rich cultural activity."
Goodfellow "has been a really huge portion of the success of both Hollingsworth Gallery and Salvo," says Graham, alluding to both his former gallery-studio complex and his current one. "People always want to know how they can help art. I'm like, 'Just buy paintings.' The best thing you can do to support art is to commit to maybe buying one painting a year and then you put it on your wall. Buy something you like, something you love.
"And Chris has that philosophy. That's how he shows his support to the arts. Not everything has to be a $5,000 painting. It can be a $200 or $300 piece. That not only supports the artist – it supports the gallery."

An opening reception for "5 Years – A Collector's Retrospective," an exhibit featuring works from Chris Goodfellow's "The Taanasa Collection," will be 6 to 9 p.m. Saturday Feb. 20 at Salvo Art Project, 313 Old Brick Road (in the Nature Scapes Landscape & Garden Center), Bunnell. The event will feature a talk by Goodfellow, live music by Kevon Re'mon'te, and a performance by dancer Michelina Wingerter. Reception admission is $10 and includes wine and hors d'oeuvres. Free for children. Information: 386-871-9546 or salvoart.org.