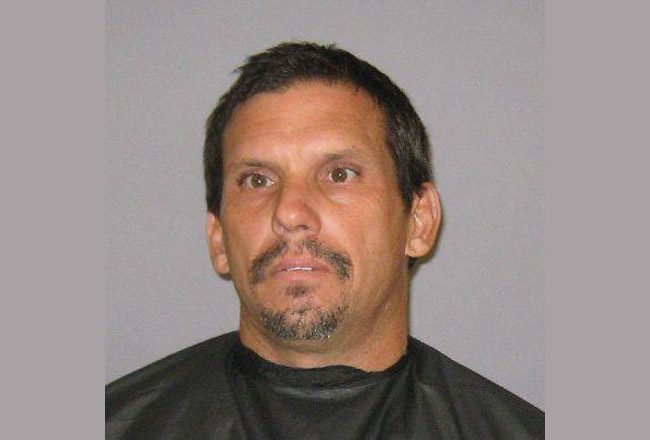 Flagler County Sheriff Rick Staly said arrests are a certainty and a matter of time in the murder of Charles Singer, the 48-year-old resident of 80 Pine Tree Lane found buried on the southwest Flagler County property with gunshot wounds on April 7.
Flagler County Sheriff's deputies, the sheriff himself, and the State Attorney's Office Homicide Investigations Unit, backed up by a SWAT team, served a search warrant at the property that day. The search warrant specified that authorities were looking for Singer's body at the property, suggesting the investigation had progressed enough to lead authorities to conclude that Singer had been killed. He lived there with his wife, who claimed to sheriff's deputies that she hadn't seen him for weeks after he'd moved out.
"We are still investigating that. There's a lot of work to do on that case," Staly said in an interview. "I am confident that we will apprehend the individual or individuals involved in that case."
The sheriff said he did not know if the individuals were still in town. "There's no court order that says they can't leave, but on these kind of cases if you make an arrest prematurely, that starts the prosecution's time frame. So time is on our side. We know–well, we believe we have our suspects identified, and now it's just building the case. I'm confident there will be an arrest or multiple arrests on this case. But we don;t want to jeopardize the case by prematurely making an arrest."
Individuals at the Pine Tree Lane property were brought in for questioning, but nothing beyond that so far. The Sheriff's Office had issued a missing-person alert for Singer three days before serving the warrant.
Asked about what now amounts to two murders on his watch in the county in his early tenure–on April 30, a man allegedly shot his son dead in Flagler Beach–the sheriff said the second murder was not in his jurisdiction, though the sheriff's office is investigating it since the Flagler Beach detective was out of town. "It's still his homicide, it occurred in his city," he said of Matt Doughney the police chief in Flagler Beach.
"If you had zero the year before, you have two this year, it's a 200 percent increase. Am I happy about it? No," the sheriff said. "But here's what I can tell you about it. It's extremely difficult to prevent the domestic-related homicides, and that's what both of these appear to be. So this is not like a whodunnit homicide, which is, for example, like the Mobil gas station. These are domestic related, and when that occurs, it's virtually impossible to prevent those kind of crimes."
The Mobil gas station murder in February 2013 resulted in the execution-style killing of 32-year-old Zuheily Roman Rosado, a single mother of five working the night shift. A drifter, Josph Bova, was arrested for the murder, and has since been in and out of court as authorities determine whether he is competent to stand trial. His behavior in court has been unpredictable, and no motive has yet been determined for the shooting.
Aside from the Rosado shooting and one other unsolved murder, the last five years' homicides have involved domestic situations, with individuals who knew each other well (husbands and wives, neighbors, fathers and sons). In every case, a gun was at the ready. Staly, an ardent member of the National Rifle Association, would not blame guns as he repeated the NRA's line: "Guns don't kill people. People kill people. And it's what they do with those weapons," he said. "So as you know I'm going to stand behind the Second Amendment and support the Second Amendment, and this is about responsibility for your actions. What we do have in this community is a domestic violence problem, and you'll be hearing more from me on that in 30 days or six weeks."
That will be a new initiative, the sheriff said, but he wasn't ready to reveal it. "We're still pulling all the information together and determining who all the partners are that can come at this for a comprehensive–we'll probably never have a solution–but a comprehensive plan to attack domestic violence."