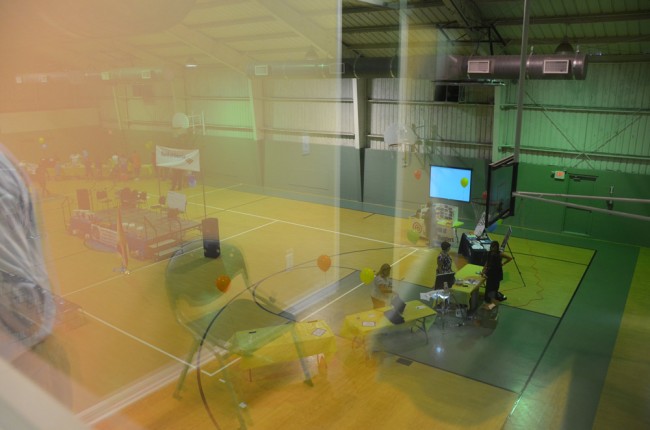 Today, April 25, is the last day of the annual Carver Gym auction. The auction closes at 7 p.m. You can place your final bids by clicking here.
"It's such a worthy cause," says County Commissioner Barbara Revels. "We believe that this year's fund-raiser will finally meet our goal toward matching the county;'s dollars to insulate and seal the building." 

As Its 3rd Annual Auction Launches, Resilient Carver Gym Tallies Up Successes
It's officially the Carver Community Center. But to its friends and supporters, and to those who love it most, it'll always be Carver Gym, which has become an institution in South Bunnell. The only institution in South Bunnell. The gym has come a long way from its threatened oblivion to its thriving rejuvenation through a public-private partnership that combines county and private dollars. The gym has had its struggles to continue serving Flagler County's poorest neighborhood. Its success in doing so against big odds banks partly on its third annual benefit online auctions launched this week and open to all by the click of a mouse through mid-April.
Donors can bid on an imaginative array of donated items and services to help the center that provides not only a place to play basketball or shoot pool on a shoestring budget, but also has a library, computers, summer programs and a promising effort to help out-of-school youths get their high school diploma, move on to college or get a job.
For example, bidding starts at $85 for 10 classes at Hot Yoga Lounge in Palm Coast, where owner Heather Dourtick is also a Flagler County elementary school teacher. "I know that facility does help a lot of students in the Flagler County School District," she said of Carver Gym. Donating yoga classes for the second year in a row is "our opportunity to give back to the community and get people more health conscious."
Carver Gym netted $5,000 from the auction two years ago and $6,000 last year. Center officials hope to exceed that record this year. Money will be saved for a long-needed effort to insulate the gym, which is costly to heat and air-condition. Insulation was not included in Flagler County's renovation of the historic Carver gym, which was rededicated in September 2011. The gym preserves a thin lifeline in South Bunnell, where Flagler's highest rate of poverty predominates. Opportunities there are scant to nil. Traffic is sometimes measured to the rhythm of police sirens.
The Flagler County Extension Service knows the value of Carver Center and has in the past bused youths from the center to summer and culinary programs. Bidding starts at $200 for a free one-night rental of Cattleman's Hall at the Flagler County Fairgrounds, not including a liquor permit. The hall is a popular rental for reunions, weddings, birthdays and other events.
"I think it's a worthwhile venue to provide some positive youth activities for some of our Flagler County youths," said Sharon Treen, Flagler County Extension Service director.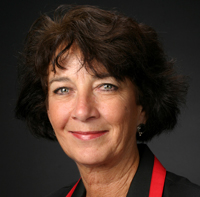 Barbara Revels, a Flagler County commissioner and member of the Carver Gym Foundation board, fought hard to renovate and keep Carver going the past few years in the face of threats to close down the building because of budget issues and the needs of the old building. In addition to whatever grants and donations come in, a consortium of local governments share the gym's annual budget of about $100,000, including Flagler County, the Flagler County School District, Bunnell government, the Flagler County Sheriff's Office, the Flagler County Library System and the Flagler County Housing Authority.
"Right now, it is sustainable on an austerity level, if the schools, sheriff, county (and other partners) keep the faith and keep it in their budget," Revels said. "We know these government entities all have strained budgets. We all have to do our little blood oaths and keep going."
In addition to adding insulation, goals for the center include adding staff to open the gym doors on the weekend and become a seven-day operation. It currently has a staff of two. An elevator to the second floor will be needed at some time, as well as a new scoreboard. Revels would like to expand the building in the future with construction to add classrooms and meeting space. There are efforts by Bunnell's city government to develop 11 adjacent acres  owned by the Housing Authority into a sports complex that would include baseball and football fields and playground equipment.
"It's very important for the neighborhood community of South Bunnell that surrounds it," Revels said. "It's their fabric, their social place. It's a safe place for kids. At the same time it is a venue where other citizens of Flagler County go to play basketball, or do other things depending on what's being offered."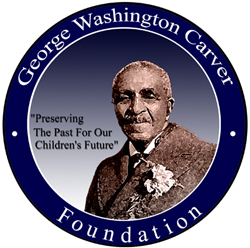 Cheryl Massaro, director of Carver Gym and the Flagler County Schools' Youth Center on Flagler Palm Coast High School's campus, tracked 10,000 different uses of the Carver Center last year, the first year of full operation under the school district's management. She expects to exceed that number this year. "We're really pleased," she said.
Besides basketball, a pool table, a library and computers, programs include a free summer camp for 60 youths every summer. A job fair last October drew 130 people.
"The Carver Center has a life of its own," Massaro said, giving credit to Facility Manager Eli Emmanuel, who is synonymous with Carver Gym. "He's crucial to the success of the community center because he knows the community. The community comes to him for its needs for meetings, alumni events, even an occasional funeral. It has a flavor of its own. What the community needs, we try to meet those needs and it varies."
A new Roads To Success program (funded by a $130,000 grant from the Center for Business Excellence) helps out-of-school youths, those who have been expelled, get back into the system, get their high school diploma, a General Educational Development (GED) certificate, or a job. "We're proud of that program," Massaro said. A disproportionate number of students suspended or expelled from Flagler County schools are black.
Brian Willard, manager of the Roads To Success program,  said eight youths have already earned their high school diploma or GED, two are going on to college and three have started a job. Nine other youths are taking their diploma test. The grant contract extends up to four years. "There's no reason why we can't keep this going for many years after that," Willard said. "We're knocking it out of the park."
All of the out-of-school students have earned certificates in first aid, cardiopulmonary resuscitation and food handling. "It's going remarkably good," Willard said. "The turnaround success is great."
To bid on the Carver Gym auction, click here.