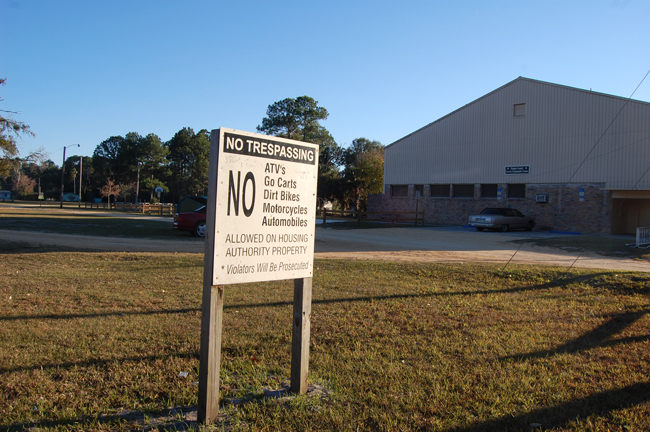 Back in June when the Flagler County Commission was ready to close South Bunnell's Carver Gym for good–and put another nail in its black community's pride–Commissioner Barbara Revels was among those wielding a lighter hammer: maintain the building and invite others to make use of it if possible. But Revels had no interest in keeping yet another empty building on the county's inventory. When the South Bunnell community responded angrily and publicly to closure plans, and clumsy, haphazard, attempts by Bunnell to find a solution went nowhere, Revels volunteered to lead a committee that would find its own solution.
The commission gave her a March deadline, imposed by the fact that the county agreed to fund Carver Gym at 75 percent of its previous year's $110,000 bill (which pays for two employees, maintenance and incidentals that inflate the county's contribution somewhat). Since fall, Revels' committee produced a working paper for the gym and a partial funding proposal that secured $10,000 from the school board, $10,000 from Bunnell, and at least $40,000 from the county in any future funding arrangement.
When Revels' committee met today (Feb. 17), there was also agreement from the Police Athletic League (PAL) to use Carver Gym as a base of operation, with one or two employees there some of the time. That would be significant, as the county is looking for a "management entity" to oversee the gym and create a less loose environment than it's been so far. (PAL has never had a home of its own, and its sports operations are spread all over the county. But it uses the old school board building on State Road 100, next to the high school campus, a location many of its members would find more convenient, and less intimidating, than Carver Gym, whose presence in a black ghetto would be news to many.)
The committee has also set up a fund-raising mechanism for the gym, and plans for a governing board, established as a non-profit organization, that would include all voices with a concern in Carver Gym, students and South Bunnell residents among them. But the governing board would not manage the gym. It would seek grants–including two possible grants that would help round out the funding the gym needs to stay open: $15,000 from the Public Safety Coordinating Council (which has a $55,000 pot to draw from), and another grant, of unspecified dollars, from one of the county sheriff's pots. The governing board's fund-raising arm would still be responsible for coming up with several thousand dollars of its own.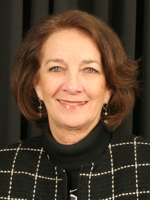 Revels and others on the committee would like to see the place tailored after the school board's Youth Center on the campus of Flagler Palm Coast High School, where there's more accountability on who comes in and out and more controls on who may use the facility. Carver Gym today is more like a covered playground, open to all, and supervised and organized by the two county employees.
The Revels committee includes representatives from the school board, Bunnell's city government, Cheryl Massero (the director of the school board's Youth Center on the campus of Flagler Palm Coast High School), and several members of the South Bunnell community, among them Chris Borgman, a vocal opponent of any plan that would dilute South Bunnell's control over the gym.
That's Revels' opposition.
"It seems like they want to do the right thing for the gym but the thing they want to do—and again, this might not be accurate, but it seems like they want to find an outside entity that eventually takes over the functions of the gym, and that's not something that we completely want," Borgman said. The reason he qualified the accuracy of the statement is that the committee itself is trying to find a way to have an outside managing entity without calling it that, so as not to alienate the Borgmans in the equation. Borgman won't be fooled, however. "As citizens we want the ultimate control and ownership and the governing body to be the county."
In other words, he wants the two current county employees to call most of the shots. That's not likely. It's not even likely that both would remain, as opposed to just one.
"Basically," Revels said Monday of Carver's future, "I and others say to that community: it is not going to stay the way it is. We have to accept that, and we have to make it better. We have to move forward and we have to make it better." She added: "This building and its legacy has got to be the focal point to make this happen," Revels said Monday. "If we can get away from who's in charge, the thing that Flagler County seems to be stuck in all over the place, then I think we can come together as a group, and have these programs come to fruition."
What that means in the gym itself is that whoever runs it will be a "a blended group of users that will have rules, there might be fees for outside users to come in, and all those guidelines have to be established," Revels said. She is holding a meeting with County Administrator Craig Coffey, School Superintendent Janet Valentine and a PAL representative to draw up more precise parameters that she would then bring to the county commission in March for discussion, first at a workshop on March 14 (at the Emergency Operations Center at 9 a.m).
Borgman is drawing a line. "We can make it better in some respects," he said, "but relinquishing employees or doing away with employees who have a record of success isn't making it better and we'd have to step away from the table and fight the county commission on what their intentions are, because we support those employee who are, Number 1, citizens of that community, and Number 2, have a proven record of success." But Borgman's stance isn't likely to impress a commission faced with choosing between the blend of compromises Revels' work has crafted so far and Borgman's principled but now isolated intransigence.