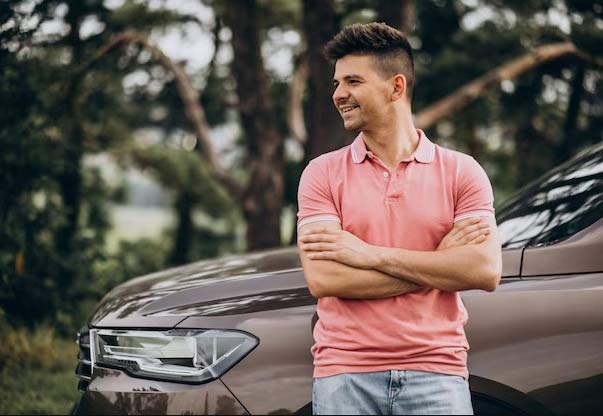 Buying a car is longer an important objective for 18-year-olds, who choose car sharing and more environmentally friendly modes of transportation. Generation Z (born in 1995-2010) is attached to a huge number of gadgets and relies on information released by friends as well as suggestions from bloggers and opinion leaders.
The car market does not meet the needs of new buyers
Thirty years ago, a car was considered a luxury, then a means of transportation, now young people consider it exclusively as a function. Now the main task of the car is to take it from point A to B and no more. There are quite a lot of discussions on the web about how unprofitable it is to own your car. In addition to the high cost of the car, the car owner spends annually on gasoline, maintenance, insurance, parking, etc. The alternative is numerous services that provide the same "get there" function, but for little money.
The alternative market is especially wide now. This is a taxi for a few dollars per trip and with the delivery of the car in 5 minutes. This is a carsharing with free parking and instant access to the car. This is a car rental, which gives you an amazing opportunity to hire any vehicle you like in any location worldwide. No matter you want to go from home to work or want to explore the sightseeing while on vacation. Rental companies are now present everywhere, allowing you to hire a comfortable Volvo for everyday needs or rent Rolls Royce Dubai while exploring Emirates or any other country. All this allows consumers to quickly, inexpensively, and comfortably get to the desired point. And for the younger generation, such sharing methods are much more attractive than buying your car.
For example, what do the processes of renting a car and buying a car look like? In the first case, the whole procedure takes 10 minutes – download the application and the map, get into the car, or just visit the nearest rental office. Buying a car is a long and complicated process that will take at least a week, even if the buyer has already decided on the model. This scares off representatives of Generation Z, who are used to speed and comfort. They evaluate the quality of the Internet service at the dating stage and refuse to tolerate inconvenience.
The development of the car market is at the crossroads of three scenarios
What the future of the car market will be depends on which scenario the business will follow. We see three potentially possible options:
leave everything as it is;
sell online like Tesla;
modernize current processes.
Scenario #1 is to leave everything as it is. This is the easiest way. Importing brands and dealers do not need to change anything if they want to stay in the current paradigm. As a rule, when sales fall, the business begins to pour money into advertising intensively. However, how effective is this for the new generation of consumers? After all, most of them block ads technically, and banner blindness is in their blood. In such a scenario, only those who disrupt will come forward – they will go out of the usual framework and conquer the youth.
Scenario #2 – sell online quickly and conveniently like Tesla. This is a breakthrough leap in the car market. Tesla manages to sell cars with a price of several million through an online store without attracting dealers. This is the future we will come to someday.
Scenario #3 – keep the current sales process, but modernize it. This is the best option that will help refresh the sales process and learn to communicate in the same language with a new audience. The majority of young people are visual artists who prefer non-standard interactive content, so businesses need to implement several digital tools online and offline. The main ones are a convenient mobile-friendly website, a configuration configurator, and rich content (including AR and 3D models).
From all of the above, we can conclude that if today the car market does not adapt to the needs of the new generation, then tomorrow a large proportion of buyers may not be counted. Representatives of Generation Z will not follow the path of their parents but will prefer rental services or a subscription model. To win them, it is necessary to digitalize as much as possible and go online