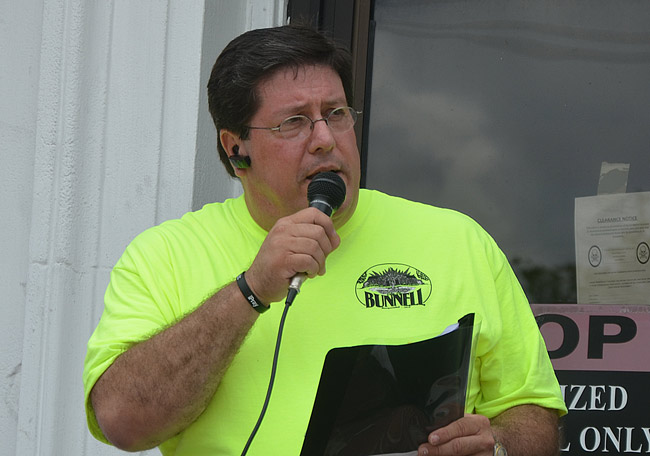 Bunnell City Manager Armando Martinez is often physically away from the office, but seldom out of reach. He commutes to Brevard County, and does much of his work through the Blue Tooth that has grown attached to his right ear. So he's had his own version of a succession plan. When he's away, he names either his finance director or his grants director as the acting manager.
As Commissioner Elbert Tucker sees it, the city charter is clear on the matter. It spells out the succession plan when the manager is away. And Martinez's in-house version of a directorate is violating it.
Section 4.03 of the Bunnell City Charter is clear: "If circumstances should dictate that the city manager should be unable to temporarily fulfill his duties an order of succession would be as follows: City clerk, chief of police, and mayor." City Clerk Dan Davis has on occasion been on Martinez's list of potential directors in charge.
"To me it seems like we should be following 4.03," Tucker said. "When the manager is not here–he had surgery the other day, right? Didn't you have throat surgery the other day? It seems we should follow this 4.03, because this charter is just like a little constitution. And in order not to go against what the constitution says, our charter, we need to follow what it says. If we don't like what it says, then we need to make a change in the charter through the citizens."
Not so fast, Mayor Catherine Robinson says. It depends on the meaning of the word "succession." If the manager takes the day off and names a department head to be in charge, he hasn't invoked the succession plan as it might have been invoked if the manager were in surgery or incapacitated. He's merely taken a day and made sure someone is in place to make decisions.
That's not how Tucker, the strictest constructionist this side of Antonin Scalia, interprets the word. The moment the manager appoints someone else in his stead, that's a succession.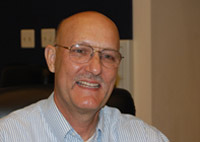 So the Bunnell City Commission debated the matter Monday evening and ended up with a split: three commissioners going with the more expansive interpretation of Martinez's powers, including those to appoint an acting manager, as opposed to two commissioners either wanting the charter amended or followed—or Martinez to quit appointing "acting managers."
Martinez had a suggestion: he'd keep appointing department heads in his place when he's not around, but he'd call them "director in charge."
Martinez defends the approach because—aside from giving him some cover for not being in the office by flattering the leadership skills of his directors—he sees it as good job training for his directors.
"I do believe that one of his jobs is to develop leaders within our department heads and work to have a better cooperation on the department head level," Robinson said. "There's nothing finer than having somebody step in the shoes and having to make some of the decisions they take for granted that someone else makes."
"It's great to have good leaders but this is the order of succession," Tucker said.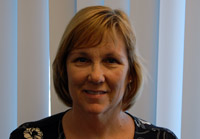 "I understand the order of succession if there's that vacancy or incapacitation," the mayor said. "And I'm agreeable and understand that, and that's what the charter says. But if he's sitting down in Melbourne with his cell phone on a day off, to me that is not an incapacitation, or should dictate that he's unable to fulfill his duties. He just took the day off and somebody is stepping in the reins. I see that as the differentiation."
"I don't," Tucker said. He gave the example of the president of the United States. If something happens to him, then the vice president is in charge, then the speaker of the house, Tucker said.
Sid Nowell, the city attorney, seized on Tucker's analogy: when the president gets on a plane and heads for Europe, the vice president is not in charge. The president still is, even though others may be making executive decisions. That's true: the president takes days off or is often away from the White House. These days, he's often campaigning. When an executive issue arises, there are always one or more designated members of his staff delegated to deal with them. They're not going to order a drone to assassinate a suspected al-Qaeda insurgent (that's a job the president reserves for himself), but they will make innumerable decisions that don't rise to the president's level. Otherwise the president's time would be monopolized by minutiae. Similarly, Martinez and Nowell argued, Martinez's department heads can exercise similar, temporary authority.
Of course, the Bunnell city administration isn't the White House: when a department head makes a decision on the assumption that that department head is in charge, it could potentially create conflicts with other department heads, or with the city clerk, who may chafe under the unofficial authority of a de-facto manager.
"I think it's worked very well in the city of Bunnell," Robinson said. "It's worked very well for our department heads and for their interactions."
When Robinson solicited her colleagues' opinions on the matter, Vice Mayor Jenny Crain-Brady and Commissioner Daisy Henry interpreted the charter the way the mayor did. Commissioner John Rogers interpreted it the way Tucker did. But Rogers left himself a small opening. "If he doesn't have to hand over the reins, then he shouldn't," Rogers said of the city manager. "But if he has to name an acting city manager, I have to go with what the charter says. I don't think we could deviate from it."
"I don't think we are deviating from it, that's the point," Robinson said.
Nowell compared Bunnell's succession plans with those of other cities and companies. Successions are invoked, he said, "when that official is either dead, resigned or removed." Not when he takes a day off. "I didn't find anything that would prohibit what Mr. Martinez has implemented when faced with the existence of a succession plan." Nowell recalled his own occasion when the mayor of New York made him parks commissioner for a day. "What I would recommend, that we do, whatever you decide, we do clarify the language in the charter."
The council can't do that itself. The Charter Review Committee can, when it convenes, as it does every five years, in 2014. Its recommendations are made to the commission. The commission decides what goes on the ballot for approval or rejection at a referendum.
Meanwhile, Martinez will work through the matter as a human resources issue, rather than a charter issue. No one will be called "acting manager."
It wasn't settled to Tucker's satisfaction. "We live by the rule of law," Tucker said. "And to me this is the rule of law. There is nothing in here about a training program. If we're going to put a training program in, let's put a training program in HR, but not in the charter. The charter says what it says."