The Bunnell City Commission in a special meeting Tuesday evening narrowed its list of candidates for city manager to five: Judi Stetson, Perry Mitrano, Lawrence Williams, Douglas Drymon and Alvin Jackson. The commission is replacing Manager Armando Martinez, whose contract expires in two weeks.
Commissioners will interview the candidates collectively and publicly in an open meeting Saturday, Sept. 21, from 2:30 to 7 p.m. Commissioner Elbert Tucker, alone among the five commissioners, will also interview the candidates behind closed doors. He did not explain why he wanted to do so, but said it was not illegal, and that it was his prerogative.
---
Bunnell City Manager Candidates: The Last Five
"It won't be that complicated, I promise," Tucker said after the meeting, saying he will take notes and share them after the interviews. Asked point-blank why he was insisting on the closed-door interviews, he said: "Because I want to. That's it. I want to do it that way." His colleagues, he said, had the choice to do likewise. "They chose not to do it."
Closed-door interviews are not unusual when hiring a city manager, but a bifurcated process is: usually a local government's representatives agree on a uniform process, where the commissioners either all agree to interview privately or all agree to interview publicly. Pressed by Robinson about why he insisted on having private interviews and whether he would share the sort of questions he intended to ask, Tucker did not explain on either count.
Tucker's choice alone drew public comment once that segment was opened. "From a public perspective I'm very alarmed by commissioner Tucker's prospect to interview privately," Michael Barr, who attends most city meetings, said. Even though it may be legal, Barr said it raises questions of openness, and that the public would prefer that "all discussions occur in an open forum."
Tucker is not backing down.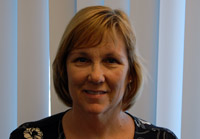 "I'm not the least bit interested in having a private interview," Robinson said. She later explained her reasoning, saying she wants to see the candidates under pressure, their body language, their ability to handle commissioners and public glare all at once. "The pressure starts with that first public interview," she said.
The 20-some questions candidates will be asked publicly are already public. They've been culled from previous questions asked candidates. They're both straight-forward and open-ended questions that give candidates plenty of room to maneuver. Among them: "Why did you apply for this position?" "How would you communicate to your staff?""Experience with CRAs, grants, budgets." "How will you handle politically sensitive issues with staff, commission and the public?" "What methods would you use to develop a trust (sic.) relationship with city commission and staff?" (See the full set of questions below.)
Commissioners also have a four-page primer on what questions are legal to ask, and what questions aren't. For example, they may not ask a candidate's age, religious affiliation (including whether the candidate is willing to work, say, on Good Friday or Yom Kippur) , political affiliation and the like. It is also illegal to ask what clubs the candidate has or does belong to, as those are often give-aways of private information., or to ask an applicant what her maiden name had been–or whether the applicant has changed names at any point. Commissioners can ask whether the applicant has served in the military and what branch of the service, but they may not ask if the applicant has served in the military of another nation, or what type of discharge the applicant went through, even though after hiring the city may request a military discharge record.
Commissioners were handed a scoring sheet that provided nine categories, each given a weight, the total adding up to 100. If the applicant has a bachelor's degree, that would have been an automatic 20 (or 15, as later amended), for example. Establishing effective relationships with commissioners, another 20. Implementation and oversight of day-to-day operations, 5, and so on. Robinson was not thrilled about the chart, and chose to use it as an advisory mechanism, but not a driving mechanism. Commissioners agreed.
There was some reasoning behind Robinson's decision: one of her favored candidates has no BA.
Stetson is currently the city's grants and special projects manager–and, in many regards, the day-to-day administrator of the city in the absence of Martinez, who's been burning a lot of accumulated personal and sick leave time. Mitrano is the city's solid waste manager. Williams, a Palm Coast resident, is the only candidate with experience as a city manager.
She's also one of Robinson's choices, and the leading candidate for the position, especially after the three commissioners who short-listed her included both Robinson and Elbert Tucker, who have been at opposite ends of the issue: it is because of Tucker's initiative–and in spite of Robinson's fervent opposition–that Martinez is gone, and that the city is hunting for a new manager. But Stetson and Mitrano have no BA (Stetson has an associate's degree). Williams has a BA, Drymon has a master's in public administration, Jackson has a doctorate (as a minister).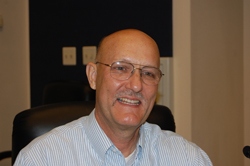 If Robinson and Tucker agree on a candidate, it isn't only that candidate's chances that improve. So would a measure of collegiality on a commission currently functioning with very little of it. Stetson, in other words, gives the commission a manager and a repair kit.
Stetson, Mitrano and Williams were among the 17 people in the room Tuesday evening for the 60-minute meeting. The 17 included the five commissioners, seven city staffers (including two of the candidates), two reporters, two citizens who closely follow Bunnell business, and Williams.
The five candidates will, however, be ranked at the end of the interviewing day, albeit through more subjective means than the weighted chart.
Whatever the questions or the rankings, subjectivity will play a big role.
"How are we going to know what kind of long-range planning that the manager is going to try to accomplish or try to implement? How are we going to measure that in an interview?" Tucker asked.
"No doubt about it, it's subjective," Robinson said.
"It's a crapshoot, you don't know what you're going to get until you get it," Tucker said.
Robinson doesn't disagree. After the meeting she explained her objective for the interviewing process, given the context of what has been an especially contentious year for the commission.
"I just want it to be clean, and I just want everybody to be on the same page," Robinson said, "so that when we end this process no one says, 'I wasn't clear, I was confused, I didn't get this, I didn't get mine, I want this, I don't want that.' I don't want that to happen." She added: "I'm trying to be transparent and open through this process so everybody is clear about what the process is, and at the end of the day, when someone is hired, I don;t want to hear that I was treated unfairly, the process wasn't clear, or any of that. And so that's why I made such a big deal about that, because I want consensus to do what we're going to do."