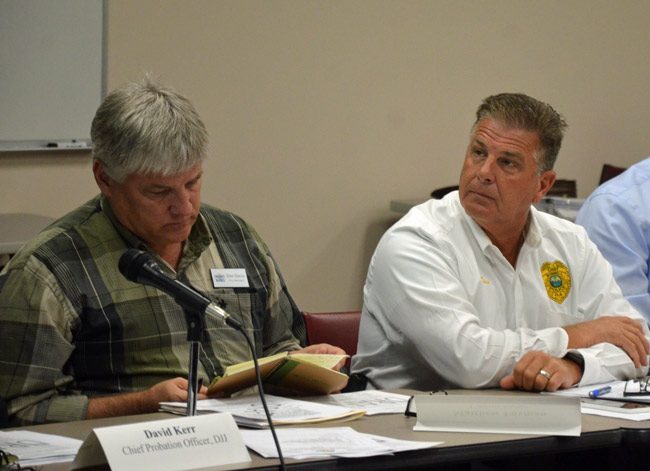 The Bunnell City Commission will meet in special session Monday morning at 8 to re-set the salary of now-Acting City Manager Tom Foster (the former police chief), name Cpl. Matt Mortimer the acting police chief, and set the parameters of the commission's search for a new city manager.
The special meeting is precipitated by the firing of Dan Davis, the former city manager, at the end of a commission meeting on April 23, when Commissioner John Rogers also moved to immediately appoint Foster the acting manager.
The city charter calls for the automatic appointment of the most-senior administrator as the acting manager in case the city manager is no longer in that position—until the city commission meets and formally appoints a city manager, says Wave Vose, the city attorney. Some members of the public have misinterpreted the appointment of Foster as a violation of the charter, since Perry Mitrano, the solid waste and utilities director, is the most senior member of the Bunnell administration.
It wasn't, Vose said: the commission fired Davis and appointed Foster "in one fell swoop," since it was in session, and was able to do both at the same time. If, for example, the city manager had taken ill or resigned on his own and left the position vacant between commission meetings, at that point Mitrano would have automatically been the acting manager. Since the commission was in session when it fired Davis, the appointment of an interim was at its discretion.
Still, it was a surprise that Rogers moved to appoint Foster. Mitrano is a past candidate for the city manager's position, and just over two years ago, when the commission was looking for a manager, it interviewed three people, among them Stella Gurnee, the city's finance director. Gurnee came close to getting named manager but for Rogers's vote, which went to Davis.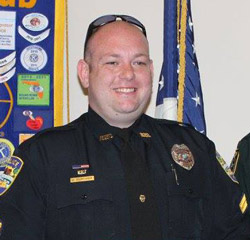 "Perry Mitrano was out of town," Rogers said, explaining his nomination of Foster on Monday. "He's still out of town. He'll be back next week. We had to take some action. Foster was there, he was at the meeting."
The appointment of Foster raised a different issue that the commission had to confront previously when its manager was Armando Martinez, himself a former Bunnell police chief. Martinez, in violation of the state constitution, had remained both manager and police officer for two years until he was forced to give up his shield—but not his hazard pay: the commission gave him a raise.
Regarding Foster, his status has been clarified from the start. "He's not going to be doing both," Vose said: he will have neither arresting powers nor be considered a law enforcement officer, though he will retain his law enforcement certification, and he will be able to seamlessly return to his position as police chief if and when the commission returns him there.
Mortimer has been a Bunnell police officer for many years, and two years ago revived a non-responsive five-month-old child with CPR, earning a commendation.
Meanwhile, the commission will advertise for a city manager –how broadly and for how long is to be decided Monday. The commission two and a half years ago was divided over advertising broadly as opposed to taking applicants from within, and was eventually pushed toward looking only at internal candidates by its then-city manager, Larry Williams. Notably, two of the three candidates who interviewed—Davis and Ferdinand Tiblier, who had been the city engineer—have been fired.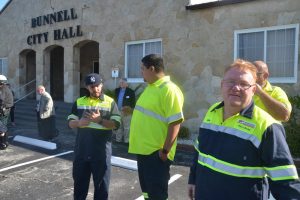 Rogers doubts the applications will be limited to internal candidates this time. "We tried that, it didn't work, so we're going to open it up," he said. Whatever the process, Rogers said, he hopes to have a new city manager in place within 90 days, contrasting Bunnell's approach with that of Palm Coast, where the city council has laid out a process stretching over nearly two years to replace Jim Landon, who plans to retire in 2019.
The Bunnell city administration is working on a job description and an ad for the position but wants clarification on the following questions: "What salary range should be advertised? What type of education degree is preferred? How many years of Government experience will be required? Where would you like the City Manager Position advertised? Some suggestions would be: Florida League of Cities, Florida City and County Management Association, Florida Association of Counties. Do you want to advertise in a local newspaper?"
The city has had little stability over the years, going back to the tumultuous days of Martinez's administration, with numerous resignations, firings and retirements at almost all key levels since. The most stable part of the city's structure, in comparison, has been the commission, which has seen only one seat turn over in the last two elections.
Monday's full agenda and background documentation are below.