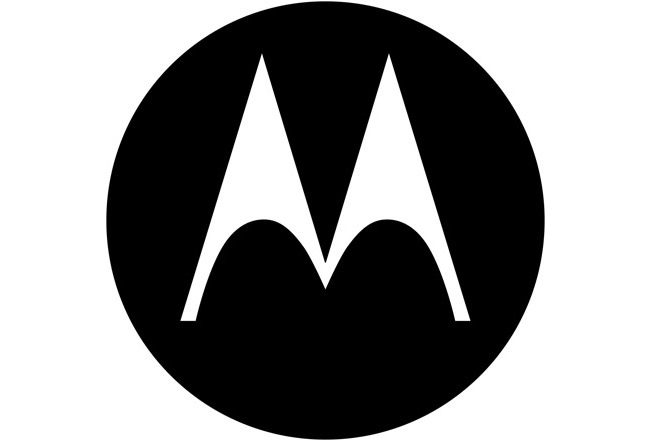 The Flagler County Commission in a special meeting today rejected 4-1 a bid protest by Communications International over a $14.8 million contract to build the county's next-generation emergency communications network. The contract went to Motorola.
The system includes four new communications towers to be built by Motorola, and the refurbishing of a fifth. It is designed to improve the radio-communication capabilities of all emergency and other government responders, including law enforcement, firefighters, EMS, utility workers and others. The new system is also intended to improve the coverage area of the system, which currently suffers from critical dead zones.
The vote followed a two-hour hearing that got testy, with Communications International officials or their lawyer and County Administrator Craig Coffey laying out their positions, which have hardened into conclusions that occasionally blur the line between verdicts and accusations. The hearing then took an astonishing turn when Communications International's attorney explicitly said there'd be no lawsuit in the works should the county vote against CI.
For all that, the vote was not a surprise, given the process a bid protest must follow by law: an independent arbitrator does not hear the issue. It falls on the county administrator to evaluate the protest and render a recommendation, a legally built-in bias in favor of a local government's original choice that the protesting company could do nothing about—and that is also no fault of the local government evaluating the protest.
Surprisingly—even to County Commission Chairman Greg Hansen's surprise—the meeting was neither televised nor webcast, either with video or audio. It was an intentional decision by the administration not to broadcast the meeting, but an unusual one as well, given the importance of the issue in play. "It's $15 million, it's a big deal," Hansen said. Hansen had been under the impression that the meeting had been televised or at least webcast until a reporter informed him otherwise.
"We do not stream or broadcast all special meetings – like strategic planning, for example," Julie Murphy, a county spokesperson, said. But never in recent memory has the county not broadcast a meeting of this importance, especially a special meeting of the commission. Strategic planning is goal-setting and is more like when boards go on "retreats" to figure out their direction. It entails no decision-making. It appeared the county was intentionally not wan ting more exposure, or a record of the meeting, than necessary. (FlaglerLive acquired a recording from the Clkerk of Court, which is included here in full.)
To start off the meeting County Attorney Al Hadeed explained how the hearing would be handled and summarized Coffey's report. Coffey found CI's bid to be to be "not legitimate" and "non-responsive," in Hadeed's words—citing the administrator's report–because it "transgressed" the rules about not lobbying, among other issues. That alone would have disqualified the bid protest from being considered, Hadeed said, but Coffey addressed it anyway.
There was no written contract with Motorola after the commission opted to go ahead with the protest proceedings, even though other processes continued toward a contract with Motorola.
CI claimed that the bid process contained "several violations, inaccuracies, and failure to conform to the very specifications the County laid out in the RFP." The company raised four objections, such as a claim of bias in favor of Motorola and a sunshine law violation by the county, when it did not publicly advertise a gathering of five members of the evaluation committee during a testing phase of the proposals. And it rejected the county's claim that CI had been unresponsive.
"I would respectfully submit, this is a non-issue," Chris Carmody of the Gray Robinson law firm, which was representing Communications International, told commissioners this morning. "I don't mean to be disrespectful to anyone, I just mean it very plainly. Under your rules, your policy, this actual RFP response is clear. We submitted everything. Your staff obviously didn't see a concern until this became a protest issue."
Coffey countered that he found no "intentional bias" in favor of Motorola. "I find that CI through its arguments is seeking to raise any concern regardless of merit in order to be awarded the bid on a technicality and it appears it is attempting to cloud or confuse the details of an RFP process to otherwise convert it into a bid process in CI's favor solely based on cost," Coffey wrote.
As to the alleged sunshine violation, Coffey concluded that during field-testing phase referred to in CI's claim, "members of the RFP review/recommending committee did not communicate, deliberate, and for all practical purposes simply observed." (Had the committee members communicated during that observation period, they would have been in violation of the Sunshine law. But their presence at an un-announced gathering was unusual, and communication is not strictly verbal.) "Any inadvertent gestures and visceral reactions to the observation of the tests or utterances about the obvious results of a test cannot be confused with communication in the context of an RFP recommendation discussion or deliberation or that of sunshine violation. The results of the field tests were brought forth and properly debated at a future publically noticed and recorded meeting with both RFP proposers present."
Coffey addressed an equally sensitive issue: that CI contacted sheriff's officials who were listed in the documentation on a no-contact list, in accordance with no-lobbying rules during such a process. "I would not impugn the integrity of either one of the people, law enforcement involved, nor would I impugn the integrity of CI, because I don't believe anyone did anything nefariously or anything like that. I think it was a meeting, it was a dinner, it was a customary thing they do. However, it was incumbent among the proposers to follow those guidelines. They knew the guidelines, they knew the rules, and even if I say I don't think anything bad happened, I have no knowledge of that but I believe in my heard of hearts that that's the case, nonetheless the rule is the rule." He added: "It just so happened that CI chose to host this dinner in the middle of this procurement process."
Carmody conceded that Sheriff Rick Staly got an invitation to attend a dinner, but the invitation was tendered and accepted "before this proposal was out." After the proposal came out with its prohibition, "under the policy and what the county manager is telling you, we wouldn't even be allowed to tell him not to come to the dinner," Carmody said.
Much of the more ensuing discussion focused on the Sunshine law issue, with at one point Commissioner Nate McLaughlin proposing to re-enact the part of the process—the field testing—that was "under a cloud," and again scheduling a special meeting to settle the issue. But after hearing Hadeed describe the field-testing as having been merely "witnessed" by the committee members, commissioners agreed not to pursue a re-enactment. "A demonstration or test where they don't talk to each other, that's their instruction, that's not—that would not have been required to be noticed," Hadeed said.
Coffey said re-testing would not have a material effect on the outcome of the decision.
"So we're going to cover our ass by doing the testing again, which seems ridiculous to me, just to prevent them from taking us to court," Hansen said.
"But once somebody makes an accusation you have to respond to it," McLaughlin said, cautioning his colleagues that if they left it to him, he'd move for a re-test in the Sunshine.
"You're not on the bayonet of a sunshine violation," Carmody then said, noting CI was not about to sue the county if its bid protest failed. "We haven't even decided what we want to do on this." He added: "We're not in the mood of making any of you upset."
"I think you're digging a hole too deep for yourself here, at least with me," McLaughlin told Carmody, "and I'd stop talking if I was you."
"They want me to say up here that they're not going to sue you," Carmody, "I'm trying as their lawyer to not say that because I want them to reserve their right–"
"That's what I want you to say, I want you to say you're not going to sue us over the Sunshine law," Hansen told Carmody.
"As their attorney," Carmody said, "I advised them not to but they've made it clear they want me to tell you we're not going to sue you today and that was never our point, to put you at the end of a bayonet. I put that on the record for you."
That was an unexpected, astounding concession that ended CI's case, in CI's own words.
McLaughlin still tried: he made a motion to re-test. His motion died: no one seconded. And the commission then moved on to approving Coffey's report and execute a contract with Motorola. The vote was almost unanimous: McLaughlin at first said he'd vote yes, but offered a qualifier: "We need to take these kinds of accusations seriously. This is coming from a serious corporation," he said. "But if this is the direction the board wants to go…" he then paused. There was a long silence. Then he said he'd vote no. So the vote was 4-1.
"They scored highest, they were the better of the two," Hansen said after the meeting, referring to Motorola. "I had some problems with the CI, their filing against the protest, they had several opportunities during the process to bring out some of the things they brought out and they didn't. " He added: "CI is a very small company, Motorola is not." (CI has 160 employees and is employee-owned and Florida-based.) "Motorola came in and put out their best foot forward, they really did, whereas CI sort of did the minimum, they answered everything but that's all. I think it'd be a good lesson learned for them."

Communications International Bid Protest Documents