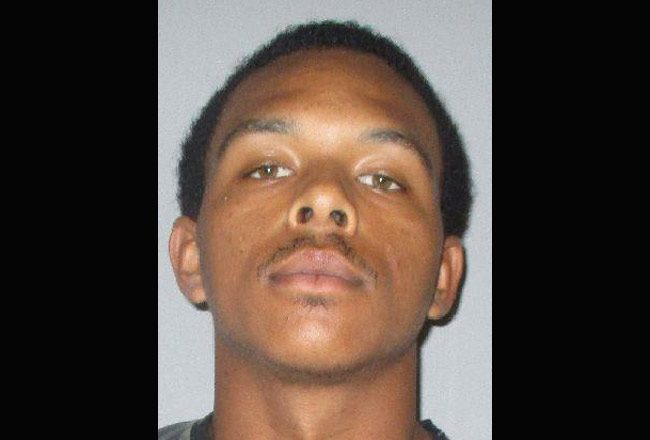 June 26 update: Jimmie Lee Belle III turned himself into the Flagler County jail today (June 26). He is currently being booked into the jail with charges of Aggravated fleeing or eluding with injury or property damage, Battery on a Law Enforcement Officer, Driving while license suspended or revoked, and Violation of Probation. Belle will be held without bond.

June 25–Flagler County Sheriff's deputies are looking for Jimmie Lee Belle III, a 24-year-old resident of 30 Ryker Lane in Palm Coast, after he ran over a deputy's foot and fled during a traffic stop Saturday (June 24).
Belle is already serving three years' probation after being found guilty of domestic battery by strangulation last month, based on a January incident involving Belle and his 20-year-old girlfriend.
Saturday evening, around 6:53 p.m., deputy Richard Petkovsek was conducting a traffic stop on 2nd Street South in Flagler Beach after Belle's vehicle allegedly ran through a stop sign. After making contact with Belle, who was driving, Belle "accelerated his vehicle and ran over Deputy Petkovsek's foot," according to a release the sheriff's office issued late Saturday.
Belle was last seen driving westbound over the Flagler Beach bridge. He is driving a gray 2016 Dodge Dart with Florida tag DUJ D90. Belle III is currently facing charges of Aggravated Battery on a Law Enforcement Officer, Fleeing and Eluding, and Driving with a Suspended License with Knowledge. Presumably, he will also be facing a probation violation charge.
According to his arrest report at the time, he threw the victim on the ground, partially strangled and bit her in an attempt to keep her from leaving.
Petkovsek, the CrimeStoppers' Flagler Law Enforcement Officer of the Year, was taken to Florida Hospital Flagler for treatment and was released. He is known among defense attorneys for being particularly aggressive in enforcing stop-sign rules, pulling vehicles over even when they stop, but after crossing the white line.