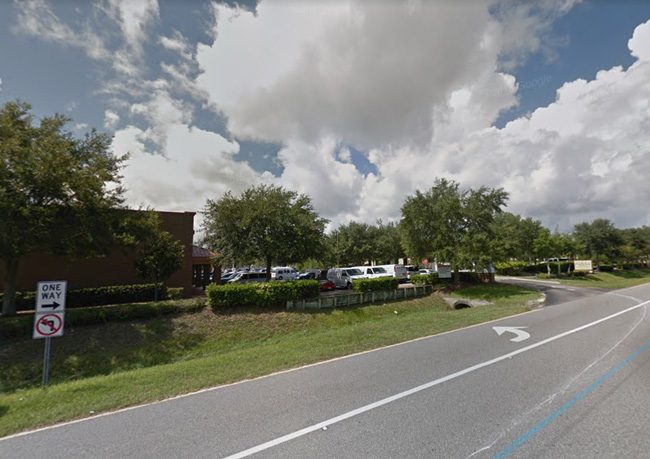 There's a man running around Palm Coast stealing smartphones from Verizon and AT&T stores: Verizon yesterday, AT&T this evening. The stores are on Palm Coast Parkway and Belle Terre Parkway.
Tonight's theft a little after 6 p.m. was initially reported as an armed robbery, because the man was seen with a knife.
"While it did come out as an armed robbery, the facts don't support an armed robbery, it's a shoplifting/grand theft," Sheriff Rick Staly said this evening, shortly after the incident at the AT&T store at 1475 Palm Coast Parkway.
The man, believed to be white, in his 40s or 50s, used the knife to cut the security cord the phones were attached to. He stole one or two phones this evening, ran out and was seen getting into a car near Publix nearby. "But the clerk was never threatened, so it makes it a shoplifting rather than an armed robbery," the sheriff said. Grand theft is a felony.
An almost identical theft took place yesterday at the Verizon store at 4895 Belle Terre Parkway, there the thief got away with one phone and ran to the Publix parking lot, where he'd parked his car.
"We believe that these are connected," the sheriff said.
The man was wearing a blue plaid shirt and blue long pants. "We have some good videos and photos and we're trying to get the various stores to get that to us," the sheriff said. Video files are not immediately accessible in corporate stores.
On Thursday after the Verizon theft, the man got into a an older model blue hatchback. The description of the man and the car match in tonight's theft. "Same MO, so we're taking it from there," Staly said. The man at the Verizon store was reported to have tattoos on the neck and arms.
Because tonight's theft was initially reported as an armed robbery, the sheriff's office responded accordingly.
"Initially we had a perimeter set up with probably six patrol cars, because at that time we were told it was an armed robbery and the guy had left southeast toward the woods," Staly said. "You immediately set up a perimeter and you don't take any chances."