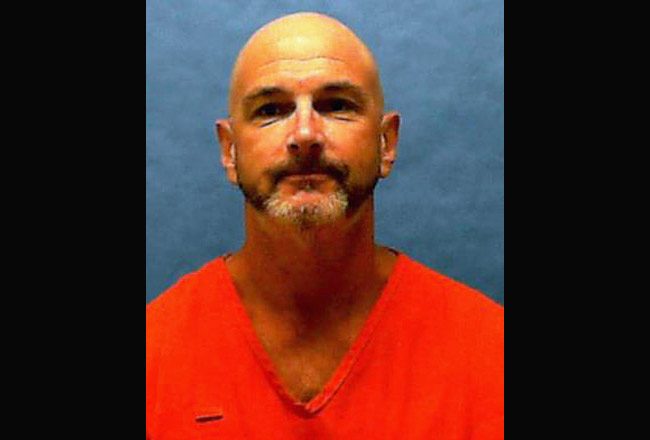 Just hours before the scheduled execution of Death Row inmate Patrick Hannon, a federal appeals court Wednesday rejected his request for a stay.
Hannon, scheduled to be executed at 6 p.m. Wednesday at Florida State Prison, argued that new state death-penalty requirements related to the unanimity of juries should be applied to his case.
But a three-judge panel of the 11th U.S. Circuit Court of Appeals rejected Hannon's argument, pointing to precedent from a case this year in which the state executed Death Row inmate Cary Michael Lambrix. That precedent, which stemmed from a Florida Supreme Court ruling, effectively says the new sentencing requirements should not be applied to cases before 2002.
Hannon was convicted and sentenced to death in the 1991 murders of two men in Hillsborough County.
"There (in the Lambrix case), we held that jurists of reason would not find debatable the Florida Supreme Court's rejection of the claim that the nonretroactive application of Florida's new sentencing statute violates the Equal Protection Clause, the Due Process Clause, or the Eighth Amendment (of the U.S. Constitution)," said the ruling by appeals-court judges Stanley Marcus, William Pryor and Beverly Martin.
Gov. Rick Scott in October scheduled the Wednesday execution of Hannon, 53, who was convicted of two counts of first-degree murder in the slayings of Brandon Snider and Robert Carter. Hannon's execution would be the 26th on Scott's watch, by far the most of any governor in the modern era.
Hannon and two other men went to the apartment where Snider and Carter lived on Jan. 10, 1991. After one of the other men attacked and stabbed Snider, Hannon was accused of cutting Snider's throat, according to court documents. Hannon, 26 at the time, was then accused of fatally shooting Carter, who had tried to hide under a bed.
The appeals-court ruling Wednesday was rooted in a series of legal and legislative decisions that began in January 2016, when the U.S. Supreme Court found Florida's death-penalty sentencing system unconstitutional. The crux of the U.S. Supreme Court decision was that the system gave too much power to judges, instead of juries, in sentencing people to death.
Resulting Florida Supreme Court rulings and legislation now require juries to unanimously recommend the death penalty before judges can impose death sentences. Juries also are required to unanimously agree on critical findings before death sentences can be imposed.
The Florida Supreme Court made the new sentencing requirements apply to cases since 2002. That is when the U.S. Supreme Court issued a ruling known as Ring v. Arizona that was a premise for striking down Florida's death-penalty sentencing system in 2016.
A jury unanimously recommended that Hannon be put to death, but it is not clear whether jurors unanimously agreed on any of the critical findings.
While agreeing Wednesday on the precedent issue, Martin wrote a concurring opinion that said Hannon's scheduled execution was a "stark illustration of the problems with Florida's retroactivity rule."
"No one disputes that he was sentenced to death by a process we now recognize as unconstitutional," Martin wrote. "Neither does anyone dispute that others who were sentenced to death under those same unconstitutional procedures are eligible for resentencing under Florida's new law. The Florida Supreme Court's retroactivity analysis therefore leaves the difference between life and death to turn on `either fatal or fortuitous accidents of timing.' "
–Jim Saunders, News Service of Florida and FlaglerLive