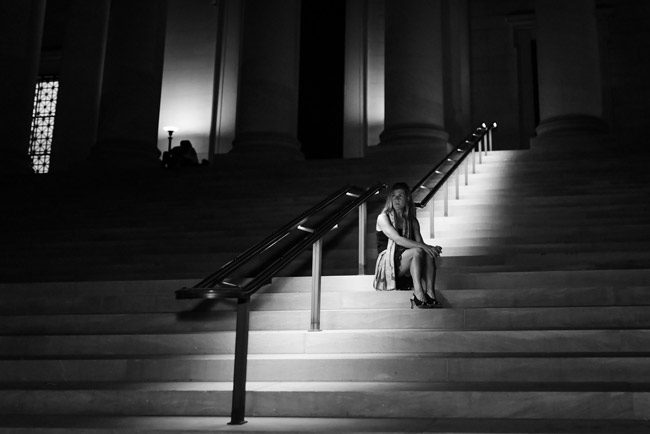 The Florida Legislature got some work done without excessive brawling by the time it ended the 2018 session last Sunday. Three numbers stood out: the $400 million set aside for school security and mental health in the aftermath of the Parkland school massacre, the $53 million to be spent on fighting the opioid epidemic, and $173 million in tax breaks.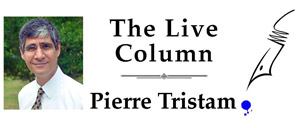 The contrast between the money spent on school security and the opioid crisis is stark, and unfortunate. Tackling the opioid crisis was the priority when the legislative session began. Gov. Rick Scott had declared the crisis a public health emergency. He was right. In 2016, the Florida Department of Law Enforcement identified opioids as either the cause of death or a contributor in the death of 5,725 people. That's a 35 percent increase over the previous year. Figures for 2017 are still being worked on, but they're certain to show another alarming rise.
In other words, as many people are dying from the opioid crisis in Florida every day as were murdered in the Marjory Stoneman Douglas school massacre. (The national rate was 175 deaths per day in 2016, twice the rate of deaths by firearms.) Yet here we are, spending eight times as much money on school security and mental health as we are on opioids, whose abuse is not foreign to mental health issues.
Florida is not even spending $53 million to fight opioids. Half that money is federal, not state. The Legislature lumped in the amount to pad the figure and make it seem as if it were doing more than it really is. Sen. Darryl Rouson, the St. Petersburg Democrat, near the end of session tried to add $25 million to the pot. He was told there was no money left. "In an $80 billion budget, that's nothing," arch-conservative Pam Bondi, the attorney general, said at the beginning of session. She was referring to the then-proposed $53 million figure. "Nothing given all the lives that have been taken due to opioid abuse," she said. So $25 million was considerably less than nothing.
And in an $80 billion budget that also included $173 million in tax breaks, it's hard to believe legislators couldn't find the additional help for addicts. I'm sure Floridians would be glad to forego their back-to-school sales tax holiday, a marketing scam to pad retailers' pockets more than any kind of taxpayer saving that wouldn't be wiped out by the cost of a slice of pizza on the way out the store, if it meant aiding a few thousand people off of drugs. (Well, maybe I shouldn't be so sure: we live in a state where enough people love to consider recipients of welfare and food stamps subhuman. Similarly judging addicts as entirely responsible for themselves, and therefore fair game for vilification, isn't usually far behind however false the premise that they're entirely responsible for their problem. We'll get to that.)
We should take the analysis a step further. Last week on David Ayres's Free For All Fridays on WNZF he raised the question of overspending on school security as possibly more of a psychological than an effective way to address the issue. He was just asking the question, not stating it as fact. But he was closer to the truth than not.
---
Politically there may be a big difference between students and drug addicts. Ethically, there is none.
---
It's obviously perilous amid a population happy to militarize its schools and razor-wire them with active-shooter exercises to question whether a cop in every school is necessary. But the reality is that armed cops in schools aren't going to stop shootings, and a cop in every school is a costly, arbitrary standard that has no provable connection to reality as an effective security measure. I can understand having cops in middle and high schools. Those schools are like small cities, and adolescents often act like aliens from undiscovered worlds. But that's not the case in elementary schools, where cops only serve as police PR. That's too heavy a cost to pay just to feel better about security, and much too heavy a cost to pay when we have more pressing and deadly problems besieging our society. (Thankfully our school board, and particularly our school administration under its quietly steely new superintendent, aren't altogether taking the bait: they intend to place a cop in every school, but aside from a few common-sense safety measures, it won't go much further than that.)
By every measure, there's a much more serious and present problem with addicts. Are they less valuable than students? The Legislature answered this month with a big Yes. The question is uncomfortable, because on its face an addict with a bunch of narcotics in the belly or a heroin syringe between the toes doesn't compel the same protective reaction as students and the victims of a massacre. But ethically there's no difference. (Ethically there'd be no difference between innocent students and felons in prison, though that's been settled a long time ago: we spend about four times more on felons in prison than we do on students.)
I suppose we can argue that the difference between the addict and a student at school is personal responsibility. The addict ultimately makes a choice to be an addict in a way that a student never chooses to be the victim of a shooting. But even that reasoning is misplaced. Something happened, starting in the 1990s, that changed the face of addiction. It was no longer the stereotypical hedonist or criminal slipping down the slope of addiction. The moment opioids became physicians' shortcut to "pain management" and pharmaceuticals' speedway to profits, addiction became Everyman, Everywoman. The epidemic was born of criminal abuse–not by addicts, but by their caretakers.
The closest analogy that should resonate with many people in Florida is the housing crisis: Millions of American homeowners did not suddenly become greedy and stupid in the 2000s when they signed those balloon mortgages or leveraged their homes. They were systematically bamboozled first by real estate and banking industries, then by a judicial system that–in Flagler County as everywhere else–became the legal henchman of mortgage lenders. The homeowner played a part, just as the addict always plays a part. But there would have been no crisis without an infrastructure of deception not even rating agencies and seasoned Wall Street veterans could make sense of (as Michael Lewis so depressingly documented).
There would be no opioid crisis without a similar, but more lethal, infrastructure of deception and collusion by the healthcare industry and its own drug pushers. Addicts are, foremost, victims. And if anything, they're victims more so than students are. They have far fewer supports, as Florida's $53 million "nothing" attests. Students can and do at least expect their schools to protect them–something schools do exceptionally well: For all the headlines and the catastrophic mass shootings, schools remain more safe than street, home or job.
In sum, arguing that addicts are ultimately responsible for their fate is easy. It satisfies our rampant desires these days to bash and dehumanize. It does not stand up to scrutiny. At least not reasonable scrutiny. "Sadly," a friend who spent a career as a law enforcement chief told me even as he despaired over the dichotomy, "the mugshot of a person in an overdose death is far less compelling versus the impact of a teenager or educator's photo on the news." I agree. But that speaks to our baser instincts. We don't have to go so far as to appeal to the better angels of our nature. Evidence and reason are enough.
On Valentine's Day, we had a school massacre. Yesterday, today, tomorrow and every day for the rest of the year, we'll have an opioid massacre just as grim, just as deadly. Drug addicts are not less valuable as human beings than students. But for now, we've decided as a state that they are. And that's impardonable no matter how you look at the issue.

Pierre Tristam is FlaglerLive's editor. Reach him by email here or follow him @PierreTristam. A version of this piece aired on WNZF.