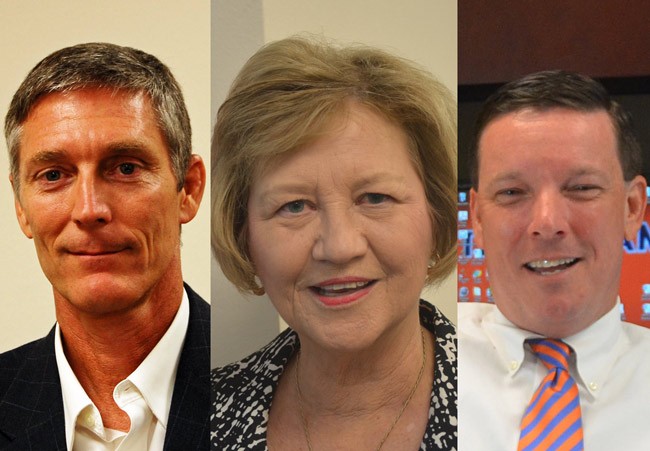 At a recent public function attended by the usual political suspects a prominent person in town asked me why elections for three county constitutional offices were going uncontested: the clerk of court, the property appraiser and the tax collector. They're royalty, I replied without hesitation. You don't run elections for our local kings and queens.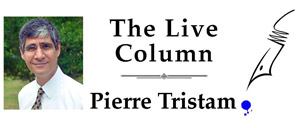 That's a shame, however deserving those kings and queens may be. (At the time Doug Courtney hadn't yet filed to run for clerk of court, but Doug is the photobomb of elections: he pops up every few years only to run in place.)
Jay Gardner is the property appraiser, Suzanne Johnston is the tax collector, and Tom Bexley is clerk of court Gail Wadsworth's crown prince.  I have nothing against them. They're three Republicans I would vote for with my eyes closed, even though voting Republican considerably increases my chance of a cancer recurrence.
But those three are great at their jobs. They have their detractors, but I don't go by hearsay. I go by experience. As a reporter who depends on their offices for loads of information, they're models of transparency and courtesy. So is their staff, who could teach a thing or two to other public offices in town.
I'll never forget the day when, three years ago, the last time my wife and I were able to take a vacation, I called Bexley from Normandy after I'd been tipped off about a break in a major case. I needed the court papers immediately. He had them in my in-box across the Atlantic within minutes. He's been no less accommodating during or after hours Stateside. Gardner and Johnston run the same sort of citizen-friendly offices: they may be royalty, but they treat residents and us subhuman reporters as royalty, too, which explains their success. They should be reelected.
That doesn't mean they shouldn't be challenged. There's something bigger at stake: when elected positions go unchallenged, we all lose.
Democracy is like a muscle. It must be exercised. We know Usain Bolt is going to win every race he enters. We want him to and we love it when he does, but it would be meaningless if he were running in a field by himself. His competition pushes him to new limits, keeps him sharp, keeps the sport relevant. I don't think our elected offices are much different. We need our elected officials to prove their relevance periodically, to be challenged if only to remind us how good they are at what they do, and how good others must be if they ever intend to replace them.
It helps us as citizens, too. Casting a ballot is an election's afterthought. The campaign is the story. That's when we connect with our candidates, with the meaning of their office and, on a larger scale, with the purpose of democracy, which ultimately depends on a lot more than those winning individuals. They represent institutions that are bigger than they are, and that need the periodic transfusion of public engagement to remain vibrant institutions as opposed to arthritic bureaucracies. Only elections, contested elections, make that possible.
Others will replace Johnston and Gardner eventually, and maybe Bexley sometime in the 22nd century. But those replacements must know how high their predecessors have set the bar. We need these guys periodically to make their case—not just to prove that they're not done yet, but to also show us and show their staff that they're not taking their office for granted, that they're not entitled. Even royalty needs accountability.
In that sense, Doug Courtney is providing an excellent service. You can't blame Gardner and Johnston for not having their photobomb candidates. But it's not as if a county of 100,000 people can't muster young turks to cut their teeth against King Gardner and Queen Johnston. A quarter of the population is running for sheriff, the other quarter is running for Palm Coast mayor. Most of those candidates make even Courtney look like DNA from the House of Windsor, so it's not as if we could urge some of them to migrate to other races. But surely as fertile a land as Flagler's could produce a couple of upstarts and give Gardner and Johnston a run for their crowns and who knows, surprise us by being elected royalty in turn one day.


Pierre Tristam is FlaglerLive's editor. Reach him by email here or follow him @PierreTristam. A version of this piece will air on WNZF.