Thursday Briefing: Princess Place Stable Restored, Palm Coast Birds, How the GOP Demolished Voting Rights
FlaglerLive | July 30, 2015
Today: high 90, low in low 70s. Details here.
Today's fire danger is moderate. Flagler County's Drought Index is at 388.
The weather in Bamako, Mali: high 87, low 71. Details.
Today's document from the National Archives.
The OED's Word of the Day: refulgent, adj..
The Live Community Calendar
Today's jail bookings.
Today's Briefing: Quick Links

Note: all government meetings noticed below are free and open to the public unless otherwise indicated. Many can be heard or seen live through each agency's website.
Ribbon-cutting: America's Home Place holds a ribbon-cutting at 110 Briargate Look in Ormond Beach. The address says Ormond Beach, but the location is actually on the Flagler side of Hunter's Ridge, the development at the southern end of the county.
Road Closure Note: The northbound lane of S. Old Kings Road from Town Center Boulevard going north approximately 2.5 miles will have a moving lane closure starting Monday, July 27. The lane closure will be from 7 a.m. to 5 p.m. weekdays and will continue for approximately three weeks. A flagman will direct traffic.

Ordering Them to "Get On With It," Flagler Beach City Manager Tells His Bosses to Find His Replacement: Addressing his five bosses more bluntly than he has at any point in his four years as their city manager, if not contemptuously, Cambpell told them he is not interested in another contract, he is not interested in further extensions of his month-to-month arrangement, and that would be quitting at the end of September. He'll be 59 then. He capped his drop-dead announcement with a command to the commission: "Get on with it."
L-Section Shooting Victim Identified as Phillip J. Haire, 18, a Neighborhood Resident: Haire, in serious but stable condition at a Jacksonville hospital, is a recent graduate of Matanzas High School and resident of London Drive, a short walk from where the shooting took place on Lewisdale Lane. Haire had made a name for himself playing football as an imposing defensive tackle for Matanzas, and for Mainland High School in Daytona Beach before that.
Flagler's Fire Flight and Crews Save 2 Homes Surrounded By Brush Fire in Eagle Rock: A 3.5-acre brush fire that had surrounded two homes in Eagle Rock at the south end of the county, requiring their evacuation, was halted and controlled, capping a busy day for Flagler Count Fire Rescue crews and Fire Flight, the county's emergency helicopter. The residents of the two Winchester Road homes were allowed to go home.
Attorney vows to appeal ruling in Palm Coast red-light camera lawsuit: The News Journal's Tony Holt reports that the red-light camera lawsuit against Palm Coast may not be over even though the plaintiff has died. His attorney is appealing the case, charging that Circuit Judge Michael Orfinger "made a mistake" in dismissing the lawsuit. "Palm Coast, which until recently had 43 cameras in various intersections across town, remains the only city in Volusia or Flagler County with a red-light camera program," the paper reports. "It currently has five cameras, but one of them remains disabled until road construction is finished along Palm Coast Parkway." (Story paywall-protected)
Flagler Fire Flight Assists in Ocean Search for Missing Teens Amid Conflicting Reports of Effort's Status: Fire Flight's search took place even as Coast Guard officials found themselves needing to refute reports–including a statement by a federal official in Washington, D.C.–that the search had been suspended, while Coast Guard and Florida Fish and Wildlife Conservation officers were reportedly at Cohen's home for an hour Wednesday afternoon.
News 13's Jason Wheeler Becomes Face of Flagler Schools in District's Push For Broader Community Appeal:
The reorganization is reflective of Superintendent Jacob Oliva's intention to broaden the marketing of the district's programs to the community in hopes of further engaging the community at large—and not least, students—with those programs. It's also part of the district's efforts to counter what has been a slow but steady erosion of student enrollment in traditional public schools, with charter schools, voucher programs and home-schooling taking an increasing share of the district's student population. The district's traditional student population has remained stagnant for the past five years.

Circuit Judge J. David Walsh holds drug court starting at 9:30 a.m. in Courtroom 401. He's then in show cause and probation violation hearings, starting at 1:30 p.m. Circuit Judge Michael Orfinger hears injunctions starting at 8:30 a.m. in Courtroom 101, then foreclosure hearings in Courtroom 402.
The Florida Supreme Court releases opinions at 11 a.m.

Note: Most proceedings below can be followed live on the Florida Channel.

Communications tax: The Revenue Estimating Conference takes up issues such as the communications-services tax and bond rates for the Public Education Capitol Outlay, or PECO, program, which used to underwrite school construction and maintenance. Much of that money has shifted to charter schools. (9 a.m.)
–Compiled by the News Service of Florida and FlaglerLive
The Commerce Department releases second-quarter growth results at 8:30 a.m.
#17: Former Gov. Jim Gilmore of Virginia joines the Republican field of presidential hopefuls.
Iraq warms: Temperatures reaching 120 degrees lead to a four-day mandatory holiday starting today in Iraq.

Police, Fire and Emergency Notes: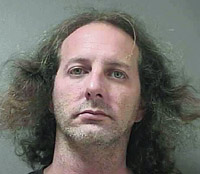 Sex Offender Convicted of Possessing Child Porn Sentenced to 825 Years: A Port Orange man convicted of 55 counts of Possessing Child Pornography on June 4, 2015 was sentenced to 825 years in a state prison facility Wednesday (July 29), the maximum possible penalty. David Allen Hall, 40, was convicted by a Volusia County jury following a two-day trial that took place between June 3 and June 4. The jury deliberated for over 2 hours before coming back with the guilty verdicts. All 55 counts are classified as Second Degree Felonies because there were more than 10 images and the graphic nature of the images. Hall, a registered sexual offender, posted some of the images on a social media website using an account that was associated with his email address. Investigators executed a search warrant on Hall's home, finding the images on his computer. Hall admitted to investigators that he possessed some of the pictures. Hall was previously convicted of Attempted Lewd and Lascivious Molestation on a minor in 1996 and has been in state custody until his recent release in 2012. Assistant State Attorney John Reid, of the State Attorney's Office Career Criminal Unit, prosecuted the case. Seventh Circuit Judge Leah Case presided over the case and pronounced sentence.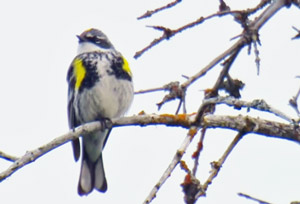 Palm Coast's amazing opportunities for bird-watching have been showcased in an episode of Nikon's Birding Adventures TV. This 22-minute episode about Palm Coast's Birds of a Feather Fest is available for viewing online below. The inaugural Birds of a Feather Fest was held last February, and a crew from Birding Adventures filmed a variety of birds including a nesting Great Horned Owl, Wood Ducks, Warblers, nesting Bald Eagles, several woodpeckers and Painted Buntings across Flagler County. The footage showcases the community's natural beauty, with some of the stunning shots coming from a drone – literally giving a birds-eye view and an up-close look at the celebrated eagle's nest at Princess Place. The opening of the show was shot at Waterfront Park. Major segments also featured mountain biking and birding at Mala Compra Park, and bird-watching at Princess Place Preserve, Haw Creek Preserve, Gamble Rogers Memorial State Recreation Area and in a natural area adjacent to Matanzas High School. Nikon's Birding Adventures TV focuses on destination and adventure bird-watching. Hosted by James Currie, the show explores the best exotic birding destinations on the planet and the most unusual, rare and highly sought-after bird species. The program has a strong conservation emphasis and highlights the importance and urgency of preserving birdlife around the world. "Birding Adventures has a huge following among birders around the world, and we are excited Palm Coast is among the top birding destinations featured on the program," said City of Palm Coast Digital Communications Coordinator Jason Giraulo, who founded the Birds of a Feather Fest. "We hope viewers will see the show and then make plans to attend the second annual Birds of a Feather Fest, which will be held February 5-7, 2016." For more information, call Giraulo at 386-986-2484<386-986-2484. watch: src="https://www.youtube.com/embed/d6W_dfomWws" frameborder="0" allowfullscreen>386-986-2484.>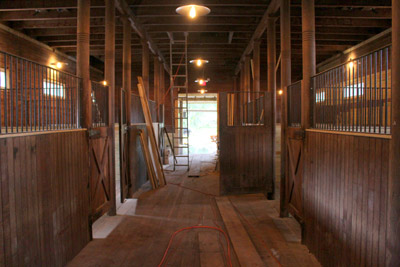 Princess Place livery stable restoration nearly complete: The restoration of the Princess Place livery stable is nearly complete. Exterior painting, the finishing touch, could be completed by Friday if dry weather prevails. Flagler County contracted with DiMare Construction – a company that also does restoration at Flagler College – to complete the work, which included replacing the foundation, re-framing the front and back of the stable and adding interior supports, replacing termite-damaged siding and stalls, new windows, and a new roof. Ken Smith Architects, also specializing in historic restoration, provided the architectural services. "We are really pushing to finish the work by Friday (July 31), but the rain may not allow it," project manager Charlie Owen said. "You really can't paint while it is raining." The total project budget is $440,000 and is currently $45,000 under budget. "We probably won't spend all of that," said Heidi Petito, Flagler County General Services Director. Funding for the project is coming from a Florida Bureau of Historic Preservation grant in the amount of $183,400; a $150,000 Tourist Development Council grant; and, from money raised for capital projects through the half-cent sales tax to cover the remaining $106,600. "I am thrilled with the restoration of the Princess Place stable and bathhouse," Commissioner George Hanns said. "The restoration has been needed for a long time." Cherokee Grove, locally known as Princess Place Preserve, was listed on the National Registry of Historic Places in 1997. The Flagler County Board of County Commissioners documented its vision of preservation of historical places by including it in the 2010-2015 Strategic Plan. The lodge was built in 1888 and was restored by the county from 1997 to 1999 and remains much as it was in 1888. The Princess Place livery stable is located within the preserve and is included in the historic designation. It is the largest outbuilding in a complex of the oldest standing buildings in Flagler County. "The stable will be restored to its original appearance," Petito said. "We have recreated the north portion, using old photos, which had been removed prior to the county's ownership. Additionally, it will be restored to its original color – light tan with white trim and dark green windows and doors." Environmentally, the property is the anchor for a coastal greenway system that runs some 30 miles along the Atlantic Coast and 7 miles west into the interior, and is within a designated National Estuarine Research Reserve and State Aquatic Preserve. The preserve plays an integral part in the Guana Tolomato Matanzas National Estuarine Research Reserve.

Inside the 50-year campaign to roll back the Voting Rights Act: In 2010, Republicans flipped control of 11 state legislatures and, raising the specter of voter fraud, began undoing much of the work of [activists] and subsequent generations of state legislators. They rolled back early voting, eliminated same-day registration, disqualified ballots filed outside home precincts and created new demands for photo ID at polling places. In 2013, the Supreme Court, in the case of Shelby County v. Holder, directly countermanded the Section 5 authority of the Justice Department to dispute any of these changes in the states Section 5 covered. Chief Justice John Roberts Jr., writing for the majority, declared that the Voting Rights Act had done its job, and it was time to move on. Republican state legislators proceeded with a new round of even more restrictive voting laws. All of these seemingly sudden changes were a result of a little-known part of the American civil rights story. It involves a largely Republican countermovement of ideologues and partisan operatives who, from the moment the Voting Rights Act became law, methodically set out to undercut or dismantle its most important requirements. The story of that decades-long battle over the iconic law's tenets and effects has rarely been told, but in July many of its veteran warriors met in a North Carolina courthouse to argue the legality of a new state voting law that the Brennan Center for Justice at the New York University Law School has called one of the "most restrictive since the Jim Crow era." The decision, which is expected later this year, could determine whether the civil rights movement's signature achievement is still justified 50 years after its signing, or if the movement itself is finished.
Morgan Freeman: "The agreement currently on the table is the best way to ensure Iran doesn't build a fucking bomb." Actors Jack Black, Morgan Freeman, Natasha Lyonne and other celebrities, including Queen Noor of Jordan, are voicing their support of the nuclear deal with Iran in a new video released on Tuesday by Global Zero, the organization advocating for an end to nuclear weapons. "The celebrities in the video urge Americans to contact their members of Congress and encourage them to back the deal, which would be up for a vote in September. […] Amon the members of Global Zero are former Israeli officials, such as Ephraim Halevy, a former head of the Mossad, and Shlomo Ben Ami, a former minister," whose columns appear on FlaglerLive. Watch:
Poll: Trump has twice the support of Bush in New Hampshire: "Donald Trump isn't just doing well in national polls — he's also making gains among voters in early primary states. A new poll finds Trump with twice the support of former Florida Gov. Jeb Bush, his nearest competitor, among likely Republican presidential primary voters in New Hampshire. The survey, taken by the independent Monmouth University Polling Institute in West Long Branch, New Jersey, comes after Trump's July 18 remark that Arizona Sen. John McCain was "not a war hero" because he was captured. […] The poll finds that Trump is taking votes from all GOP candidates, but he's hurting Walker, New Jersey Gov. Chris Christie, and Texas Sen. Ted Cruz the most. If Trump were not in the race, 40 percent of voters surveyed said they would have switched their support to Christie, Walker or Cruz." From Politico.

Palm Coast Construction and Development Progress Reports:
The following is an update of ongoing construction and development projects in Palm Coast, through July 24:
Palm Coast Parkway Six-Laning is 84 percent done: Widening on the north side of the parkway 90% complete; remaining sections of the 1st lift of asphalt paving completed this week. Landscape irrigation work continues. Signage installation is complete. Milling and Resurfacing of Roadway to begin Sunday Night. All new water mains have passed bacteriological testing and application for acceptance has been sent to Florida Department of Environmental Protection.
Royal Palms Parkway Improvements: 100 percent done. Punch list items concluded.
Holland Park, 24 percent done: Installation of new underground sanitary, stormwater piping
and structures continues.
Palm Coast City Hall at Town Center, 76 percent done: Installation of drywall on interior walls, mechanical duct work & VAV damper installation, electrical conduit rough-in and fire sprinkler piping are all 98% complete. Painting of interior and exterior walls continues. Floor tile in bathrooms continues. Early Power Inspection complete and approved, anticipating FPL to set meter this week. See ongoing images of construction here.
Colechester Drive Bridge, 25 percent done: Contractor and City staff met and discussed the directional drill plan. The directional HDPE pipe was fused and drilling has started. Demolition on the east side seawall and sidewalk continues. preparations are underway to move a utility water main.
County's I-95 Interchange Matanzas Woods Reclaim Water, 25 percent done: Contractor has installed approximately 1,000 ft. of reclaim water main total installed 5,000 ft. to date.
Palm Harbor Parkway Roadway Extension, 6 percent done: Contractor working on submittals and coordinating utility work with FPL & ATT.
Island Walk Shopping Center Phase 1, 90 percent done: An 8″ insert a valve was installed on the water main behind the north west corner of the old Bealls store to isolated water main and adjust where storm water conflicts with the 8″ water main location.
Shops at Pine Lakes Convenience Store, 90 percent done: The Pump Station panel has been set and is ready for startup testing.
Walmart Addition, 30 percent done: A new Grease Interceptor has been installed replacing the old one outside the new building addition.
Old Kings Road Utilities Work, 85 percent done: Pressure testing of new water main has passed.

Road and Interstate Construction: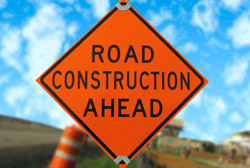 Palm Coast:
Lane closures to begin July 27 on South Old Kings Road in Palm Coast: The northbound lane of S. Old Kings Road from Town Center Boulevard going north approximately 2.5 miles will have a moving lane closure starting Monday, July 27. The lane closure will be from 7 a.m. to 5 p.m. weekdays and will continue for approximately three weeks. A flagman will direct traffic. This lane closure is needed to allow a City contractor to clear the right-of-way along the roadway in preparation for an upcoming wastewater system project.
Lane closure for Palm Coast Parkway beginning July 22: Beginning at 8 p.m. Wednesday, July 22, and running through 7 a.m. Friday, July 24, motorists and other travelers should expect a lane closure along eastbound Palm Coast Parkway beginning at Old Kings Road to the CVS Pharmacy. One eastbound lane will remain open. The lane closure is required in order for the contractor to install a mainline water pipe across Palm Coast Parkway.
Lane closure planned for Palm Coast Parkway July 26 through August 7: Beginning Sunday, July 26, motorists and other travelers should expect a lane closure along Palm Coast Parkway between Florida Park Drive to just west of Cypress Point Parkway. The lane closure will occur in two phases. From 7 p.m. Sunday, July 26 through 7 a.m. Friday, July 31 one eastbound lane will be closed, and one eastbound lane will remain open. From 7 p.m. Sunday, August 2 through 7 a.m. Friday, August 7 one westbound lane will be closed and one westbound lane will remain open. Motorists are encouraged to watch for flaggers and work zone signs. The lane closures are required in order for the contractor to perform milling and paving operations. Weather conditions and other unforeseen circumstances could alter work schedules.
Matanzas Woods Parkway closed: Matanzas Woods Parkway is closed until early August for construction of the Interstate 95 interchange. The portion of Matanzas Woods Parkway that spans I-95 will be reconstructed to accommodate four single-lane ramps for on and off access to the interstate. Other improvements include the widening of the interstate to accommodate new acceleration and deceleration lanes, wet detention ponds adjacent to the roadway, sidewalks, lighting, overhead signs and landscaping. Project details are available and regularly updated at http://www.matanzas95interchange.com. The detour map is available here.
Palm Coast Parkway between Cypress Point Parkway and Florida Park Drive. IMPACTS: Lane shifts and closures will occur and this may cause traffic congestion on this already busy roadway. Most construction work will occur between 9 p.m. and 7 a.m. though weather and unforeseen issues may adjust the schedules. This project will be complete by December 2015.
Flagler County Road 302 is Closed to all but local traffic as repaving began on June 7 and the roadway will be closed to all but local traffic. Others will be required to detour around County Road 302 using State Road 100. The roadway will be closed for 90 days, or until early September.
Palm Coast's Colechester Lane bridge to be closed July 7 through Sept. 4:  A detour will be established taking travelers over the Colorado Drive bridge instead. Signs will be posted directing motorists to the Colorado Drive bridge. The City of Palm Coast strives for safe construction zones. The City asks for the cooperation and patience of residents as this important bridge improvement project is completed. For more information, contact Palm Coast Customer Service at 386-986-2360.
Volusia: I-4 Widening from SR 44 to east of I-95, Monday and Friday, 7:00 a.m. – 5:00 p.m., Eastbound/Westbound shoulder closing. Sunday through Thursday, Eastbound and Westbound lane closures as needed from 8 p.m. to 6 a.m. Thursday, 9:00 p.m. – 5:30 a.m. EB road closure between Canal St./SR 44 and I-95 with detour at US 92 exit ramp.Motorists should be aware of traffic shifts near Canal St./SR 44.
County Road 304 Project Map and Description

Click on the links for more details:
Flagler County is now accepting applications for the Fall 2015 Citizens Academy. Classes will be held on Thursday evenings from 5 to 8 p.m. beginning September 10 for nine weeks. For more information, click this link or go to flaglercounty.org/academy.
Nominate Your Veteran of the Year: Flagler County government is taking nominations from Aug. 1 through Sept. 30 for the veteran of the year. Nominations must be mailed in to the county. Click here for details.
Back to School Immunization, required by schools, available at the Flagler County Health Department from August 10 through August 21, Monday through Friday from 8 a.m. to 11 a.m. and 1 p.m. to 3 p.m. on a walk-in basis. For further information, please call: 386-437-7350 ext. 2224.
All Summer: Free Breakfast and Lunch for All Flagler County Children Through Seamless Summer Freeding
All Summer: Flagler Sheriff's Police Athletic League (P.A.L.) Offers Free Summer Activities for Youth .
July 27: The River to Sea Transportation Planning Organization Meets in Palm Coast from 5-7 p.m. to receive public input on the 2040 Long Range Transportation Plan. The meeting will be held at Palm Coast's Hilton Garden Inn, 55 Town Center Blvd. Specifically, the River to Sea TPO is holding the public meeting to solicit input on the draft Cost Feasible Project List.For more information, contact Pamela Blankenship at pblankenship@r2ctpo.org or 386-226-0422 ext. 20416, or visit http://www.r2cmobility2040.com.
August 6: Fund-raiser for the Casey-Dixon family who suffered a house fire in May in the LL-section, from 5 p.m. to 9 p.m., Dinner at Sonny's Bar-B-Q in Palm Coast: portion of the proceeds made that night will be donated to the family.
August 15-16: Softball tournament fund-raiser for the Casey-Dixon family who suffered a house fire in May in the LL-section. Games will begin at 8 a.m. at the Flagler Fairgrounds Softball Field.
Saturday, Aug. 15: Daytona Beach's 3rd Annual Community Unity Festival, from 9 a.m. – 10 p.m. This free event, which will include activities for all ages, will be held at Daisy Stocking Park, 555 Mary McLeod Bethune Blvd. in Daytona Beach.

Comment of the Day (From the Comment Section):
Anon2, in "Barack Obama Stands Up to the Warmongers": "I hope that at least a few of the negative thinking FlaglerLive posters turned off FOX news and switched to the live congressional hearing regarding the treaty on CSPAN. The rudeness of some of the senators and congress people asking questions was flagrant and downright disgusting. They asked questions and interrupted Secretary John Kerry before he could answer. Apparently they did not want answers, just the opportunity to do some grandstanding. One interesting fact that has escaped poster "Bob" is that the shelf life of nuclear material lasts well beyond the life of anyone on earth today. Therefore it is easily detectable beyond 24 days." Reply to Anon2 here.

Cultural Coda:
Edith Piaf, Life in 1963