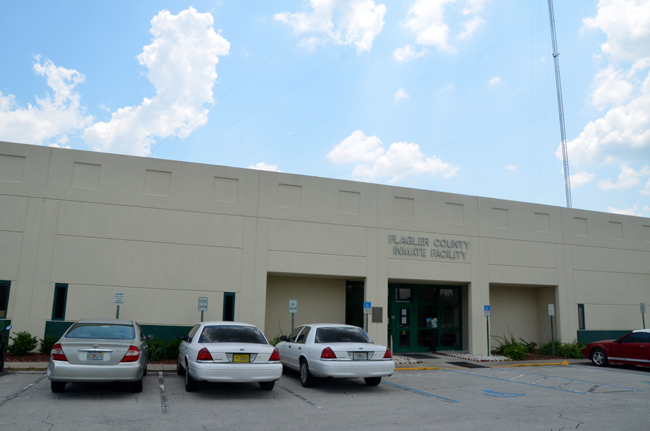 Yusuf Abdullah, 45-year-old part-time paramedic at the Flagler County jail and a former Daytona Beach fire fighter was arrested Friday afternoon on a charge of sale of selling cocaine within 1,000 feet of a convenience store, a first-degree felony.
Abdullah's  arrest  took place outside of the Flagler County jail. Unusually, his booking information has not been posted to the jail site. Images of law enforcement employees and firefighters are exempt from public record disclosures, as are their home addresses, but not so their arrest records, time of booking, charges and so on.
A Flagler County Sheriff's release states that  Abdullah was taken into custody by investigators assigned to the Sheriff's Office's Special Investigations Unit following a one-week narcotics investigation. After learning of Abdullah's alleged cocaine sales, investigators arranged to purchase two grams of powder cocaine from him. The cocaine had a street value of $150. Earlier this week, Sheriff's detectives noted a slight increase in cocaine activity in the county.
"It is extremely disappointing to me to see an individual who has worked in public safety and dedicated himself to helping others, walk down the wrong path," Sheriff Jim Manfre is quoted as saying in the release. "Hopefully he will have an opportunity to put his life back together again and start over."
Abdullah's duties at the jail included performing routine medical examinations and dispensing medication to inmates at the facility. Abdullah has been suspended without pay pending the outcome of an internal investigation and was later released from the jail after posting $50,000 bond.
A first-degree felony carries a maximum penalty of 30 years in prison.