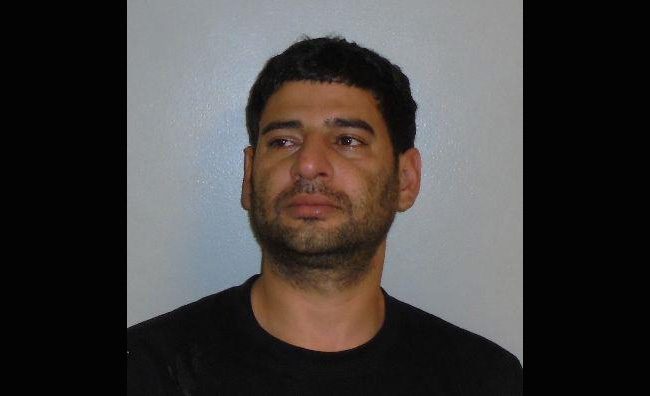 Yosvel Basart is a 35-year-old felon on probation after a conviction of violently resisting an officer in an incident triggered by his drunkenness at a bar off Old Kings Road in Palm Coast: the original charges had stemmed from his threats to shoot patrons at the bar. The charges were reduced in a plea agreement.
He'd been arrested numerous times previously, including for fraud, grand theft (reduced to larceny) and, in 2007, two counts rape (both dropped).
His current status is that of a fugitive: The Flagler County Sheriff's Office is looking for him for probation violation, with further charges pending as a result of his allegedly defrauding a resident in a contracting scheme.
A 63-year-old resident of Palm Coast's W Section reported to the sheriff's office in late July that she'd contracted with Basart to redo her driveway. The woman was not aware that Basart was not a licensed contractor.
Basart quoted a price of $6,988 for the work. But because she'd never redone the driveway before, he told her, she would have to pay him half up front. The woman wrote out a $3,494 check. It was cashed that day (June 16).
Basart told the woman he was very busy, so he wouldn't start the work for another three weeks. The woman asked him at least to provide her with a pavement sample whenever possible. Basart never did, even after e exchanged text messages with the client about the color of the material.
Six weeks later, no work had started. The woman tried several times to contact Basart. His phone seemed disconnected, though eventually she managed to reach him. He claimed to have been sick and unable to do the work. She sought her deposit back. At first, according to a sheriff's report, Basart said he wouldn't give it back, but then agreed to do so. He never did.
"Residents should be aware that frauds come in many shapes, sizes and professions," Sheriff Rick Staly said. "You should always confirm the contractor is licensed, bonded and insured to do the work before signing any written agreement and before making any payment."
If you have any information on Basart's whereabouts or this case, contact FCSO at (386) 313-4911 Case # 18-69947.