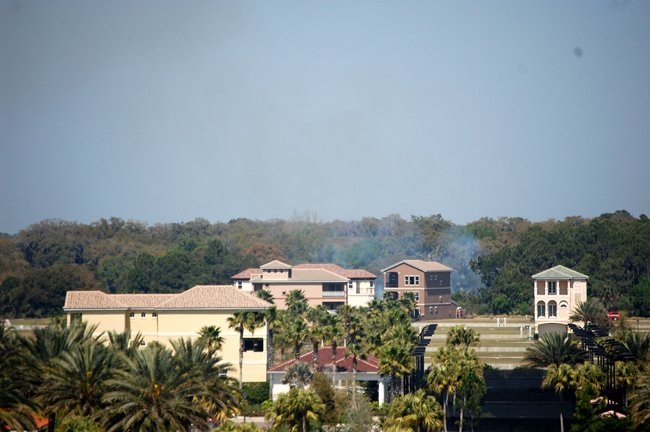 A brush fire broke out just before 1 p.m. at Yacht Harbor Village, the gated community on the Intracoastal side of State Road A1A across from the Hammock Dunes bridge. The fire measured about 50 by 100 feet, Palm Coast Fire Chief Mike Beadle said, across a house on Harbor Village Point.
It was quickly contained by the Flagler County Fire Department, whose Station 41 is in the Hammock, by Fire Flight helicopter, and by the Palm Coast Fire Department's Station 22. The fire was being mopped up around 1:30 p.m. The fire took place along fire lines that had previously been dug by the Division of Forestry on a previous fire in the same location.
There is no official cause on the fire yet, but there's been a history of juvenile fire-starters in that area of the Hammock.