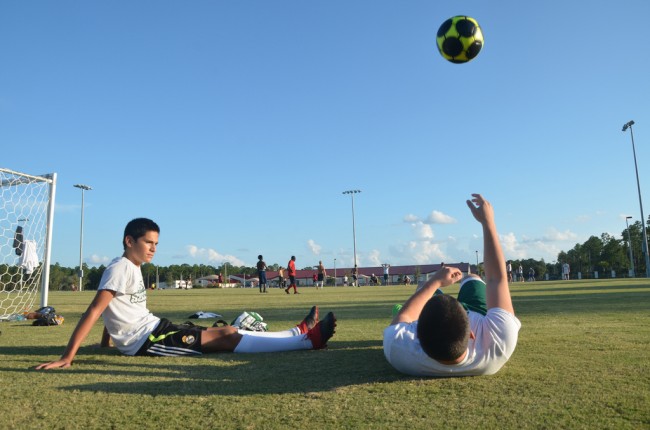 I don't know about you, but starting Friday at 4 p.m., I was off to a different world and will be for the next month, without leaving my recliner of course. It's World Cup time. This is as close as I get to religion once every four years. I realize I'm in the minority here. Soccer, as the game is strangely called in the United States, is still considered elitist, dull, and lacking in that one thing all men and most women have on their mind: scoring. Soccer is mostly foreplay, and the best of it is the Kama Sutra's equivalent of sport, which is why it can't build a mass audience in a nation where any delayed gratification is cause for anxiety, depression and an enormous amount of therapy by way of fantasy baseball.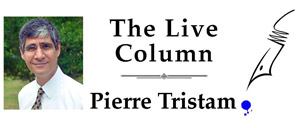 Still, you should give it a try. It's not just the game, which, I'll grant you, can be atrociously dull at times. But so can baseball, whose games can feel like ice ages without the ice, so can what you call American football, where the Wall Street Journal no less calculated that the ball is actually in play a total of 11 minutes in an average game. Talk about dull.
In soccer, the action never stops, the tension can drive up your Xanax bill, and the surprises and reversals of fortune can feel like a cross between a Russian novel and a Greek epic. Every soccer fan bears that cross to the end of every game. Along the way there are moments of incredible beauty, as when a goal is scored from an impossible angle, a pass weaves its way through a wall of defenders like Ulysse's arrow through those 12 axes, or players string together dazzling passes all the way to goal as if they were improving on the first chapter of Genesis. It's a form of spontaneous beauty I have no problem comparing to the best art in the greatest museums, with the advantage that soccer is far less stuffy and accessible than art.
Who could watch the Netherlands' Robin van Persie's tying goal in Friday's 5-1 crushing of Spain, the defending champion, and not see art in motion?
Yes, it's a corrupt sport. There's match fixing. The granting of the 2022 World Cup to Qatar has now been proven to have been almost criminal. Qatar has never even qualified for the tournament. It's a slightly more bearable, slightly less regressive autocracy than other Arab tyrannies, and even though it has Al Jazeera to redeem it, it didn't deserve to win even if both popes alive had refereed the pick. But what sport doesn't have its cesspools? Need I mention the NFL's honorary club of rapists, wife-beaters and gun-slingers? Need I mention baseball's steroid express, which at least revived Henry Flagler's choo-choo to South Florida for a time? How about Donald Sterling, the exploitation of college athletes, or the homophobia of virtually every sport?
Soccer, in Europe especially, excels at racism and violence. In some stadiums fans make the sound of hissing gas when Jewish-owned teams visit. In many stadiums, black players are pelted with bananas, though I loved the response back in April of one Brazilian who plays for Barcelona in Spain: Dani Alves picked up the banana and ate it as he prepared to take a corner. The tolerance of racism in Europe still floors me. And ESPN's commentators so far are making too little of the social unrest in Brazil, as if the demonstrations against obscene spending on the World Cup and the police's violence against demonstrators should not interfere with the fun of the games. Of course it should. How else to make an impact, or a difference? It is possible to be a soccer nut and have a conscience at the same time.
So for the next month, if you're wondering why FlaglerLive isn't covering every local politician's brain-fart over the next four weeks of this dismal election season, it's because I'll be happily negligent with my responsibilities, as I am every four years, so I can have a break from local madness to join humanity's more useful madness, at least outside the United States. I'll be watching every World Cup game. Give it a try. You might be reborn.

Pierre Tristam is FlaglerLive's editor. Reach him by email here.