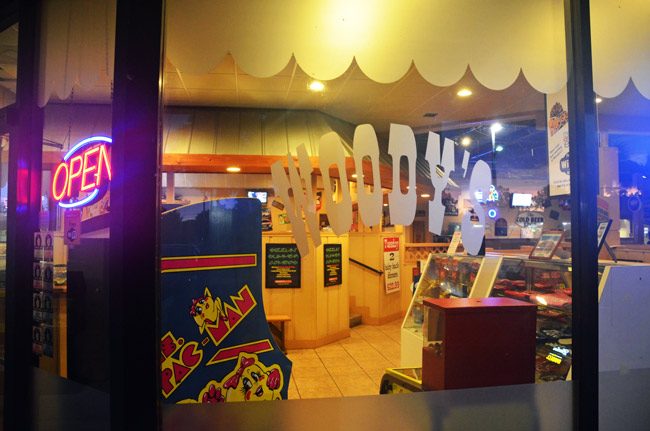 Woody's BBQ, the locally owned restaurant at Flagler Plaza on State Road 100, was the target of a burglary overnight Monday, resulting in minor damage. It is the first time in the restaurant's 18 years that it's been burglarized.
A Woody's employee who was opening the store Monday morning discovered that two windows on the east side of the restaurant had been smashed in. The cash register normally on the counter directly next to the broken windows was still there, but its cash drawer, valued at $87, was missing, according to a Flagler County Sheriff's incident report. A touch monitor that had been on the counter was on the floor, apparently broken.
The Sheriff's Office concluded that the burglar attempted to take the drawer, which had been left open but empty, and while doing so caused the monitor to crash. Woody's security footage "was reviewed but had nothing of value," according to the report. The Kangaroo gas station and Winn Dixie's surveillance footage was also reviewed, with the same results. A deputy lifted a print from the window.
The broken monitor was valued at $4,000, the broken windows at $700. Flagler Plaza has had its share of break-ins and robberies, namely at Sharps Liquor and Greg Lynn Jewelers (in July 2017, both were hit on the same night). But Woody's had been at Flagler Plaza, crime-free, since 1998.