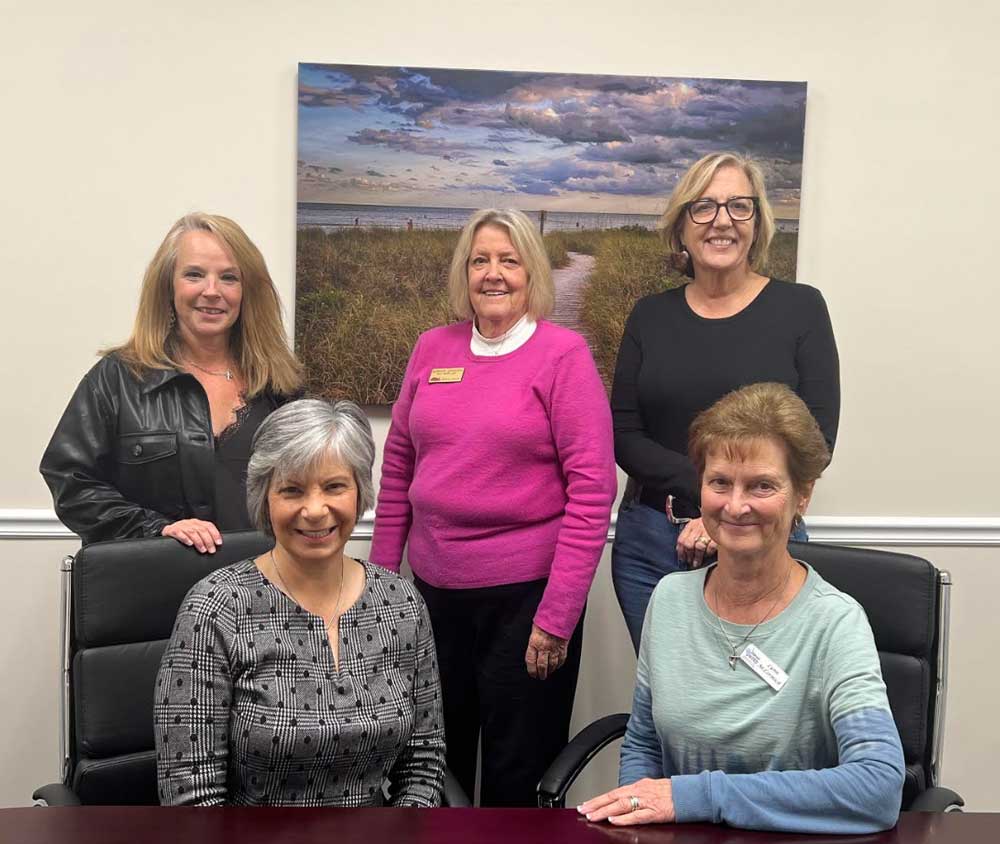 The Women United Flagler Chapter is pleased to announce the group's 2023 board members.
The 2023 board members include Linda Mahran – President, Barb Johanson – Vice President, Ann Breidenstein – Secretary, Lynn McCormick – Treasurer, Joanne Tavzel – Fund Allocation Chair, Linda Sanders – Community Engagement Chair, Cindy Dalecki, Marketing/PR Chair, Lori Gold and Ginny Niebauer – Social Co-Chairs. The board is assisted and supported by United Way of Volusia Flagler Counties VP of Resource Development, Sheila Pillath.




"We are happy to have some enthusiastic new board members this year," said Women United Flagler President Linda Mahran. "It's wonderful to see more and more people in our community getting involved in caring for the needs of our women and children in Flagler County," Linda added. The group is currently planning its 15th Annual Power of the Purse event that is set as a luncheon on April 24th.
Beyond the Power of the Purse, Women United Flagler is best known for their food-raising project Chicks with Cans. Members volunteer outside Publix's collecting monetary donations for Feed Flagler in the spring and fall. All donations received stay in Flagler County to help those that are food insecure. Since 2012, Chicks with Cans has collected monetary donations totaling $77,895.
In 2022, the group distributed $17,730 in food and grants to local agencies, such as Dolly Parton Imagination Library, Teens-In-Flight, Family Life Center, Christmas Come True, Abundant Life Ministries, WaterSafe, Children's Home Society, Flagler Volunteer Services, and more. In addition, each year the group provides high school scholarships at both Flagler Palm Coast and Matanzas High Schools.




Since inception in 2009, Women United Flagler has raised and given back over $305,000 to the Flagler County community.
Anyone that would like to get involved with Women United Flagler can do so by liking and following the group's Facebook page at https://www.facebook.com/FlaglerCountyWomenUnited/, attend and support the Power of the Purse, donate when you see the Chicks with Cans volunteers in front of the Flagler County Publix stores in May and October and donate monetarily and/or volunteer as a 'Chick', join as a member of Women United Flagler for $50 annually, or become involved and serve on a committee (social, fund allocation, community engagement, or marketing and PR).