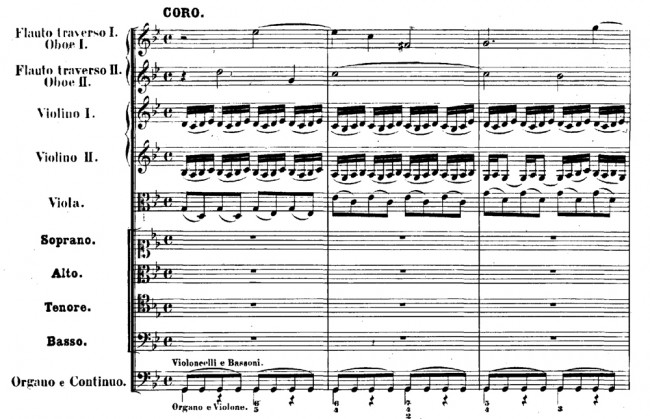 This column first appeared in 2010, but it's good as Bach: the festival, accessible here, is on through Dec. 31, 2013.
There's apparently a movement out there to "put Christ back in Christmas." Did someone take the rum out of the eggnog? I have no idea why anyone would want to codify this most intelligently designed of holidays, especially in the United States, where it freely evolves according to whatever you want it to be. What's Christmas if you always know what's in the wrapping? It's an annual gift of endless meanings and occasions (and debt and hang-overs and depression, but Bethlehem wasn't Nirvana either back then, and it's worse now).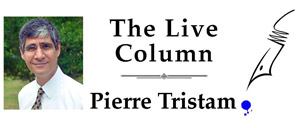 I'm particularly grateful this time of year, not just because of the luck of my present surroundings. As a child of course it was all about the presents. Childhood gave way to adolescence's shoe-faced years, when a hard line against happiness might have been a requirement had it not been for a miracle. Someone at WKCR, the radio station of Columbia University in New York , had the heavenly idea of putting Bach back in Christmas. Every year since 1980, the station has played the music of Johan Sebastian Bach, uninterruptedly, for 150 to 200 hours, from a few days before Christmas until New Year's Day. Talk about the gift that keeps giving. I left New York years ago, but the internet makes it possible to still hear the Bach tradition.
And it all began this morning at 9:30 a.m. My son's birthday, appropriately enough, though the kick-off is not quite Ting Tings and goody bags. Right off it's all nails and thorns and crucifixions, i.e. St. John's Passion, though I've always found the 150-minute thing more uplifting than any Bing Crosby silver bells. (Listen to WKCR's BachFest here.) That, mass hard drives filled with a million tunes aside, WKCR makes that possible at a time when classical music on radio has been reduced — when you can find it at all — to endless replays of Pachelbel's cannonade, Vivaldi's weather channel and Mozart's Eine Klein-enough already is what makes the occasion such a relief of unrelieved beauty.
So then, why Bach? His life was entirely unremarkable. He worked like a horse, loved wine, was hot-tempered, hated the pettiness of the town council at whose pleasure he served, was deeply spiritual, fathered 20 children with two wives, and died in relative obscurity, at least compared with Handel and Telemann. (It would be a few generation after his death that his name would become synonymous with the birth of modern music, not to mention jazz.) I can say with complete conviction that I don't understand his music, only that I couldn't live without it. "BachFest 2010," WKCR tells us, "will examine the many lenses through which J.S. Bach has been understood and performed over the last three hundred years." I'm not sure what that means. I've never thought of music, Bach's music in particular, as an exercise in comprehension as much as a wormhole to a front seat at the Creation. But it is virtually impossible to listen to Bach and not feel transcended beyond anything ordinary.
Writing of a personal love is pure self-indulgence if it isn't related to something readers might appreciate. Let me try to make that connection. So to get back to the St. John Passion, considered, along with Bach's St. Matthew Passion, to be among the greatest achievements in all music. Until recently I couldn't figure out a paradox at the heart of these two works: How can the brutality and cruelty Christ endured be made so sublime in Bach's Passions; what right do they have to be so sublime? Stupid questions, now that the answer seems so obvious. Whatever one's religion or irreligion, Christ's passion redeems because it is a story of love and humility, of overwhelming forgiveness.
To hear Bach's Passions is to feel the sublime in Christ's message. It is a transforming experience, as close to beauty in the service of truth as it comes. One's religion is irrelevant precisely because of the message, and the way Bach conveys it. The gospels Bach used in that sense are like Christ himself: mere vessels through which more universal truths are told. Isn't that the essential truth at the heart of Christ's passion anyway? The disposability of his human body? Nothing is lost in translation when the ears are Muslim, Buddhist, Jewish, Shinto, Republican or atheist, because no translation is necessary.
That, I think — to risk one thankfully outdated topical example by way of contrast — is why Mel Gibson's "Passion of the Christ" failed artistically and spiritually: Where Bach's Passions make music of Christ's emotions and inner truths, uplifting the listener to impossible heights, Gibson's Passion misses the point entirely by fixating on the violence that Christ sustained externally, by using savagery to elicit brutal emotions from the viewer on Christ's behalf — anger, hostility, vengefulness. The very emotions that Bach's passions transcend, as did Christ of course. Gibson's movie works maybe as "Lethal Weapon 5," with Jew-bashing thrown in. But it has nothing to do with Christ's message, even as it wallows in the incidentals of the passion.
Bach's music does the reverse in more than 1,000 surviving works. Life's incidentals are forgotten. Death and deaths, recent or not, among them. What you're left with is the radiance in music of the beautiful, the true. For those of us fortunate to be able to hear — to be in circumstances that afford us the luxury to hear — how could we not be grateful? Merry Christmas, Bach and all.

Pierre Tristam is FlaglerLive's editor. Reach him by email here or follow him on Twitter.