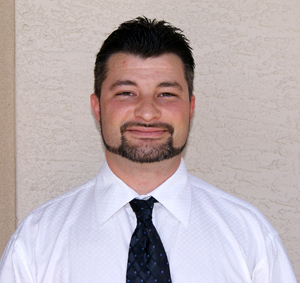 William Prater has joined the Flagler County Chamber of Commerce & Affiliates as Business Development Consultant. Prater will work with Business Development Manager Catherine Groom to develop and execute marketing strategies that maximize growth opportunities for the chamber and its 850-some members.
Prater also joins Business Development Consultant Leslene Lue to give members optimal exposure through one-on-one member office visits, business development training and an innovative advertising approach.
"William's extensive background in business-to-business and retail sales make him a great addition to our business development team," said Rebecca DeLorenzo, the chamber's executive vice president. "Our members and local business owners will enjoy his professional and upbeat demeanor, as well as his willingness to put the customer first."
Prater previously worked as a debt analyst for the Tax Defense Network, a tax resolution firm. A Palm Coast resident since 2005, Prater has more than 12 years of sales experience, including business-to-business, retail, wholesale and distribution. Prater, 34, is married, has two children and enjoys all kinds of sporting activities. He actively supports and volunteers with local organizations that provide extracurricular activities for children.