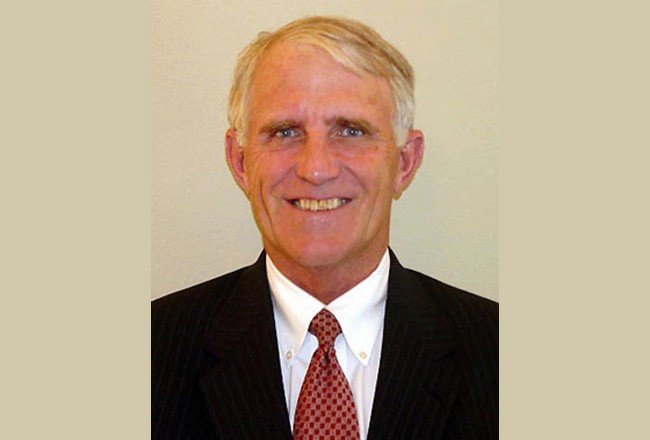 Seventh Judicial Court Circuit Judge William Parsons is resigning at the end of the year, he announced today, and will return to the private sector, joining Cobb Cole, Daytona Beach's largest law firm, in an Of Counsel position. ("Of counsel," one of the many archaic terms that clutter the legal profession, means that Parsons will be neither a partner nor an associate at the law firm, but nevertheless one of its employees.)
For the past 17 years, Parsons, 68, has presided over courtrooms in Putnam and Volusia counties, handling civil, criminal, family law, juvenile, dependency and probate cases. He has twice previously served as Chief Judge, and currently hears civil cases at the Volusia County Courthouse Annex at City Island in Daytona Beach. Parsons was last chief judge in the circuit from 2011 to 2013. He also served from 2005 to 2007.
Beginning next year, Parsons will join Cobb Cole, working in the litigation department and conducting mediations to help resolve disputes before trial and during litigation.
"We are very excited to bring a lawyer of Judge Parsons' stature and qualifications into the firm," Tom Leek, Cobb Cole president, said. "He brings with him the experience of personally trying over 130 cases as a lawyer, as well as presiding over 200 trials as a judge."
Parsons is a Connecticut native. He began his career as an attorney in 1972 after earning his law degree with honors from the Florida State College of Law, and did so while selling mobile homes to earn his keep. He was part of five law firms, four of which he was either partner or sole attorney. Those firms included Cameron, Walsh, Hodges and Coleman on Beach Street in Daytona Beach, where Circuit Judge J. David Walsh, who serves in Flagler, once worked.
Gov. Lawton Chiles appointed Parsons to the bench in 1997. He began his service in January 1998, when the position paid $107,758 annually. A circuit judgeship now pays $146,000 (or $16,000 more than the governor's salary).
Cobb Cole has some 25 attorneys and legal professionals, representing business clients and individuals in Florida and elsewhere.