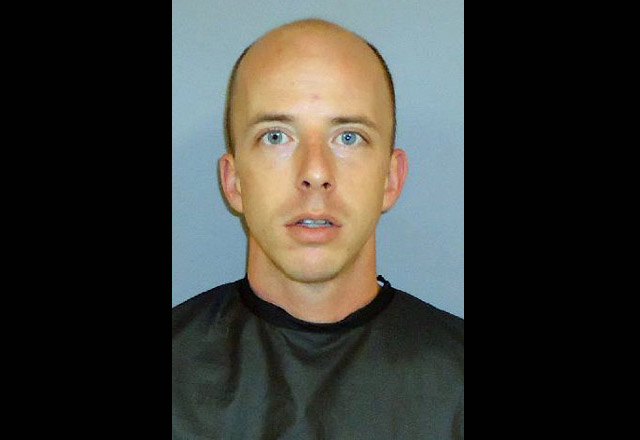 When William Carson Merrill was arrested and charged with manslaughter for shooting his wife with an AK-47 last week, some 20 firearms were seized from his home on Palm Coast's Covington Lane. As a previously convicted felon, he owned the weapons illegally. In 2007, he'd been convicted of grand theft when he stole materials from his employer and resold them out of his home. He had also been charged with illegal possession of firearms at the time, when he told a cop that he had two .22-caliber revolvers. That 2007 charge was dropped, however.
Merrill had also been arrested in Flagler County in 2006 on a domestic battery charge, for head-butting his wife, Stefanie, during an argument. But Stefanie asked the State Attorney to drop that charge.
Local authorities last week had no record of Merrill's arrests before 2006, in his native Tennessee. FlaglerLive obtained that arrest record today from the Tennessee Bureau of Investigation. The record shows that Merrill was arrested repeatedly in 1999 by the Nashville Police Department and the Wilson County Sheriff's Office, when he was 20 years old, and convicted on felony and misdemeanor drug possession and reckless driving charges.
On Feb. 2, 1999, Merrill was arrested by the Metropolitan Nashville Police Department and charged with driving under the influence, drug possession and one count of selling marijuana. He was convicted on the felony drug possession, on a misdemeanor charge for simple possession of a controlled substance, and on a misdemeanor for reckless driving without a license. He only served only a brief time in jail.
On March 4 the same year, he was charged with driving with an open container, not wearing a seat belt and speeding. (Merrill has seven traffic citations in Flagler County since 2001.) In April, the Wilson County Sheriff's Office arrested him on a charge of driving on a suspended license and possessing alcohol while under 21. In July, Nashville police arrested him on two minor drug charges, including marijuana possession under half an ounce.
Merrill, 32, is at the Flagler County jail on $200,000 bond, for the manslaughter and illegal possession of a firearm charges. In 2007, he turned over two pistols to the Bunnell Police Department when he was being investigated for the grand theft charge.
Stefanie Merrill had two children, Thomas, 6, and Moriah, 3. The children are with their grandparents, Randy and Marilyn Canady, in Palm Coast. The News-Journal reported on Wednesday that a trust fund was set up for the children at at Wells Fargo bank. The account number for the trust fund isn't necessary to make donations. The name of the trust fund suffices. It's the Thomas and Moriah Merrill Donation Fund.
See Also: