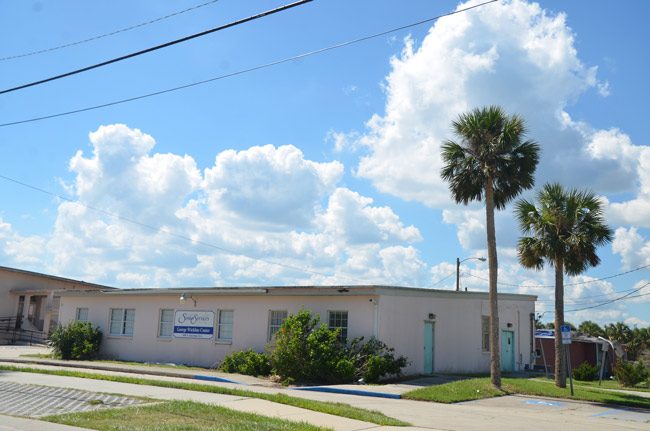 Flagler Beach wants its Wickline Center back.
The city actually owns the building at 800 South Daytona Avenue. But you wouldn't really know it. Most people don't know it. Most think the county owns it.
The county almost exclusively uses it for senior programs, namely meals for the elderly for four hours a day during the week. There's also a 10-year-old agreement between the county and the city that all but gives effective ownership of the building to the county. A provision that had limited that use to weekdays from 8 to 5 was deleted in a 2009 amendment and replaced with wording that gave the county "exclusive use of the center for its senior services programs," with no wording about sharing the center in any way.
"We just have a community that doesn't believe that that building belongs to us," Flagler Beach Commissioner Kim Carney said.
She and the rest of the commission Tuesday evening agreed—in the presence of County Administrator Craig Coffey and County Commissioner Dave Sullivan—that that should, and will, change. Though the city commission is not interested in kicking out the county, the city wants more control over the building, and it wants to be able to schedule events there when it's not in use by the county. The current agreement actually spells that out but the city hasn't felt it could do so.
The county also has veto power over any changes in the agreement, which concludes: "This agreement shall continue in effect unless both parties are in agreement to terminate" it. In other words the city commission could draft a new agreement, but the county could simply refuse to sign on, and legally maintain the existing agreement in place.
That, of course, would not be wise of county commissioners, who would then have to kiss goodbye a sizeable chunk of votes on the barrier island if they're perceived as unwilling to deal. And Coffey appeared ready to preempt that misstep when he assured city commissioners Tuesday: "We would not want to hold you in a provision, it would not be our intent," Coffey said, referring to that final clause. "We're going to work with you any way you want to."
"The way that lease is written they have full control of that building, so if we want an event there we have to beg them to use it," Commissioner Rick Belhumeur said. "That's what we're trying to change. We're not trying to push them aside and bully them out of there, as a matter of fact my point last night was that they provide a very good service to seniors." But commissioners want control back.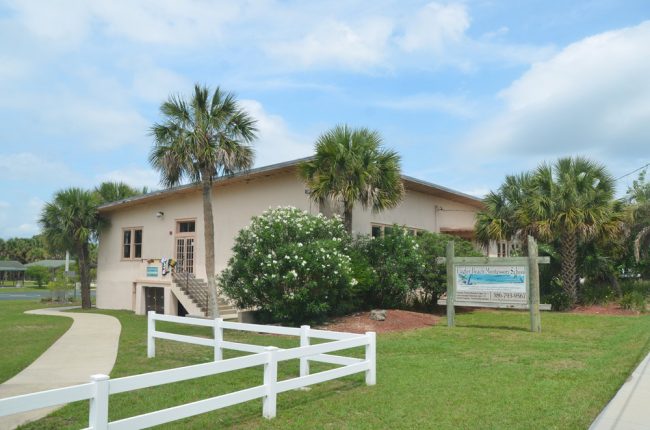 City Commission Chair Jane Mealy said the agreement will be re-written, but not just yet: the city has other plans for that block on Daytona Avenue, which is actually a city complex comprising of the library, which just reopened after more than a year of closure due to hurricanes, tennis courts, a park, and the Montessori school that's been there for 10 years.
The school's lease is up in July. The city will not renew it. Instead, the city plans to move its building, planning and engineering departments into the school by summer, assuming the Montessori school is able to vacate the premises and get situated in a different location in time for the next school year. (That's in the works, though the commission will discuss those issues at its next meeting.)
City commissioners held a workshop on the Wickline Center complex Tuesday to give City Manager Larry Newsom clear direction as to what to tackle first and how. The meeting got confusing and included a presentation of various proposals by Joseph Pozzuoli, the Flagler Beach architect who also sites on the city's economic development task force, and by another individual who outlined what would be included in a full-scale feasibility study for the complex. Commissioners seemed to feel as if they were again losing control of their complex to would-be contractors, so they attempted to steer back the scope of the project to more limited, immediate goals.
The priority will be to get the school in shape for city offices. It will require extensive renovations. Windows and doors have to be replaced, for example, and the floors may need work, after being trodden by ten years' worth of young feet. The parking lot needs renovation enough to banish puddles, and what Pozzuoli called "curb appeal" could use sprucing up, though commissioners want to focus on the pragmatic first, the aesthetic second, even though they're all looking to turn the complex into a thematically unified, eye-pleasing location.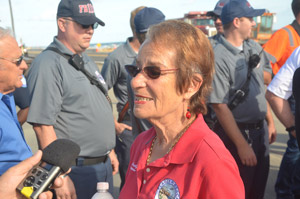 There's $60,000 to $70,000 in the city's capital improvement budget for the block—likely not enough for what will be needed. Mealy foresees the possibility of seeking grants to cover all costs. The library was just taken care of, so it's not a concern. But only when the school will be addressed will the city then turn its attention to re-writing the agreement with the county.
That doesn't mean that it won't be looking to make more immediate changes to the way the building is used, and not used. Other than the Women's Club in town, which holds only 100 people, there's no other place for the city or residents to have events of any size but the Wickline Center. "It would be nice even if we had two places to hold things," Mealy said, whether those events are weddings or birthday parties.
The presence of Coffey and Sullivan clearly signaled at least some nervousness on the county's part about the city's intentions, as did Sullivan's brief comment to the commissioners: "We need to sustain what we're doing there now and then figure out what to do with the rest of it," he said.
He got some assurances. "I don't want to kick the seniors out, I think that's a great program," Mayor Linda Provencher said, "but what would your feelings be if somebody wanted to have a function there on the weekend when the seniors are not there?"
"I can't see kicking you guys to the curb," City Commissioner Marshal Shupe said.