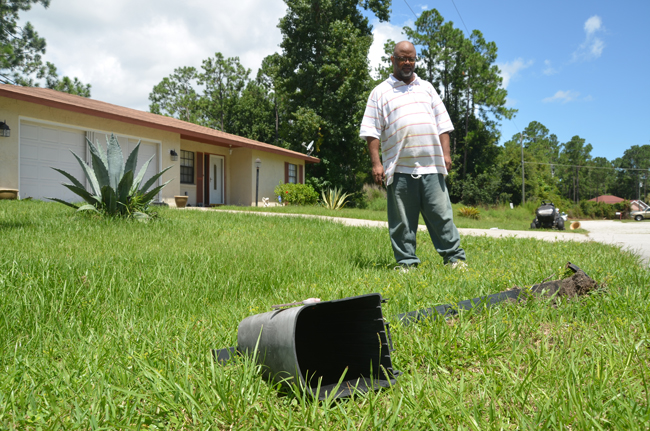 Residents of Wellshire Lane in Palm Coast were either woken up around 4 a.m. this morning by the knock of cops on their door, or woke up to the sight of their mailboxes smashed to the ground or knocked over.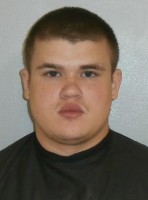 Flagler County Sheriff's deputies arrested Oleksandr Podolskyy, 18, of Point Pleasant Drive in Palm Coast, in connection with the morning spree. He was charged with felony criminal mischief and briefly booked at the Flagler County jail. Residents say one or two younger teens who live on Wellshire, were also arrested. Residents say the mother of the children spoke with police, apologized, and said restitution would be made.
A Flagler County Sheriff's spokesman confirmed Saturday afternoon that one 17-year-old boy was arrested and later released to his parents after consultation with the Department of Juvenile Justice, but that another 17-year-old boy was also identified in connection with the spree, but not arrested at this time. The spokesman said the exact number of mailboxes damaged was 17, with damages estimated at $20 to $150 per box, for a total of $1,000 in damages.
Many residents on the street spent the morning repairing their own or their neighbors' mailboxes.
"They just came through. I don't know if they had a pole or whatever, but they knocked quite a few over," Tyrone Williams, who's lived at 90 Wellshire for six years, said this morning as he mowed his lawn. His mailbox was still down. "This is my third time. They ran over it once time. I had to go buy a new mailbox."
Bob Consiglio, who lives a few doors down, was spared: his well-tended mailbox, surrounded by a flower bed, wasn't touched. But he spent the morning fixing four or five of his neighbors' boxes. "I felt guilty that mine didn't get hit, I had to do something," he said. "The kids live down the block," he said of the alleged miscreants. "How ironic is that?"
The owner at 61 Wellshire was tending his front yard. His mailbox was too damaged to repair. He said he would get a new one. Further down, two men who asked not to be identified, saying they could face retribution otherwise, had also spent the morning repairing mailboxes–their own and neighbors'.
"I spent two hours on mine trying to get it back to standing up," one of the men said.
"They came to my house, the police, four o'clock this morning," the other resident said. "Ringing the doorbell, ringing the doorbell, seeing if I wanted to press charges. And I said yeah I want to press charges. So I walked down here to Bobby's, and I saw this, and I saw Donald's and it looked like a goddamn war zone over here."
Residents spoke of knowing the youths who'd carried out the spree, but said there'd never been an issues before.