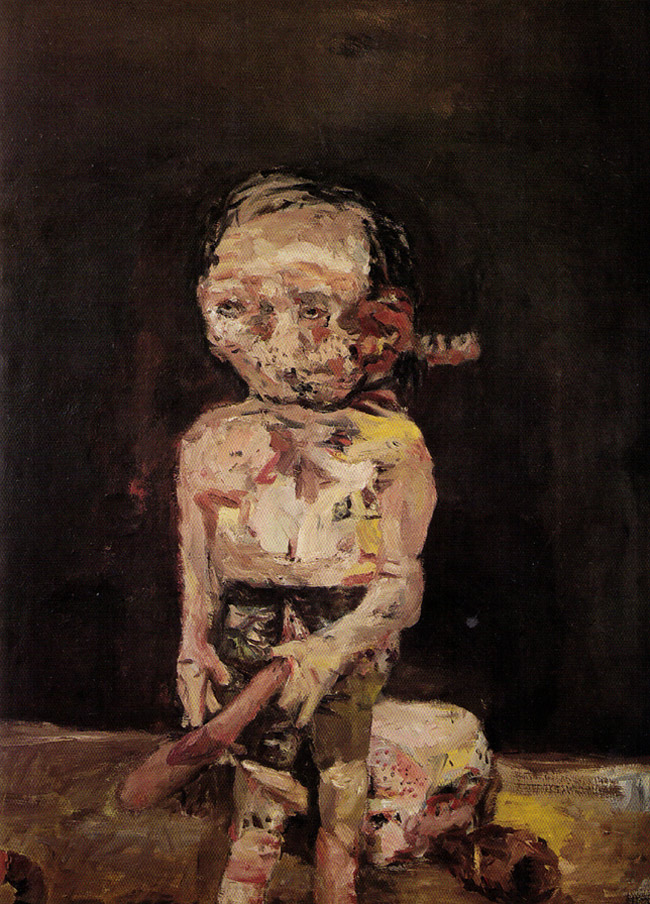 Let's face it—this is a rough time to be a guy. We are lagging behind women in recovering the jobs lost during the recession. Our sports heroes are either being arrested for murder or getting suspended for using forbidden drugs. A disturbing number of us have taken to shedding our clothes and sending pictures of the resulting spectacle. And, even worse, male politicians who should be forever banned from office for soliciting prostitutes or groping women are insisting on their right to hold office–after a cursory apology, of course.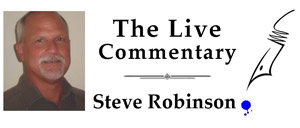 I'm sure that if I were to spend enough time Googling my way around the internet I would find some "expert" asserting that this sudden rash of lewd messaging and groping is the American male's way of trying to reassert his primacy in a changing world. If you come across this before I do, please, do not email me the link.
What is so odd about all of this is that a lot of the men who are getting caught with their pants down, or their shirts off, shouldn't have to prove anything. In their varied work lives they have assaulted the mountain and reached the summit while others were still clawing for handholds.
Now, understand that I'm not placing their transgressions in the same league, but two things we really could have done without are Geraldo Rivera Tweeting a photo of himself barely wrapped in a towel and Anthony Weiner sending a photo of himself, uh, not wrapped in a towel. Did we really need to know that Rivera has more hair under his nose than he has on his chest? He posted a lengthy apology in an online column, and blamed it all on three shots of tequila, but he couldn't resist telling us that as he took his picture he declaimed, "I look pretty good for a 70-year-old." (And I thought the song was "Tequila Makes Her Clothes Fall Off.")
Frankly, the septuagenarian Rivera looks more like Lon Chaney Jr., the arthritic ex-lawman in "High Noon," than the swashbuckling journalist of his youth.
As for Weiner, what are we to make of this man who seemed to have so much going for him, if you overlook the unfortunate surname. Tall, with a full head of hair and a commanding presence, Weiner occupied a seat in Congress for 12 years and an even more powerful seat in the Clinton orbit by virtue of his marriage to the lovely Huma Abedin, Hillary's closest aide.
Apparently, none of this was enough to sate Weiner's need for attention and affirmation. For that, he had to send pictures of his privates to women he encountered online. The fact that he persisted in this behavior after he was forced to resign from Congress, and had the gall to run for mayor of New York knowing these episodes would come to light, reveals a man divorced from his senses. The fact that he is not similarly divorced from Abedin is a mystery for which only she has the clues.
A continent away from Weiner's New York we encounter Mayor Bob Filner of San Diego. Like Geraldo, he is 70, an age at which some men apparently feel the need to act like drunken frat boys, even when stone cold sober. Unlike Geraldo, Filner doesn't blame alcohol for his groping and fondling a list of women that reads like the "most likely to succeed" in your high school yearbook, among them a university dean and even an admiral.
Filner has resisted calls to resign from just about everyone, from the San Diego County Democratic Party to the apes at the San Diego Zoo, instead choosing to remove himself from the spotlight for "two weeks of intensive therapy." No further information was offered on what sort of therapy would erase in two short weeks 70 years of primeval attitudes toward women, but, of course, the announcement was accompanied by the obligatory apology.
And that brings us back to the canyons of New York City, and the most confounding of these reprobates, Eliot Spitzer. Of all the towering egos discussed in the above paragraphs, Spitzer is the only one whose resumé earns him the right to strut. As a prosecutor Spitzer was fearless in going after both the Mafia and Wall Street cheats. But, a year into his term as governor of New York, he was caught employing the services of high-priced prostitutes.
If you saw Spitzer's resignation speech, you can't forget the stricken look on the face of Spitzer's wife Silda as she stood by his side. For some voters, that image alone might be enough to deny him the office he now seeks—comptroller of New York City—but, sure enough, he is ahead in the polls.
The sad thing about all of this preening, exhibitionism and shameful behavior is that the protagonists really believe they can just apologize to us and move on. They blame their failings on booze, or the need to be "a better person," or they insist, as Weiner did of his "problems," that "I've worked them out between me and my wife, and I've gotten them behind me."
Maybe we expect so little of our elected officials and public figures that we play right into their hands. We are the ones who are willing to put this all behind us.

Steve Robinson moved to Flagler County after a 30-year career in New York and Atlanta in print, TV and the Web. Reach him by email here.