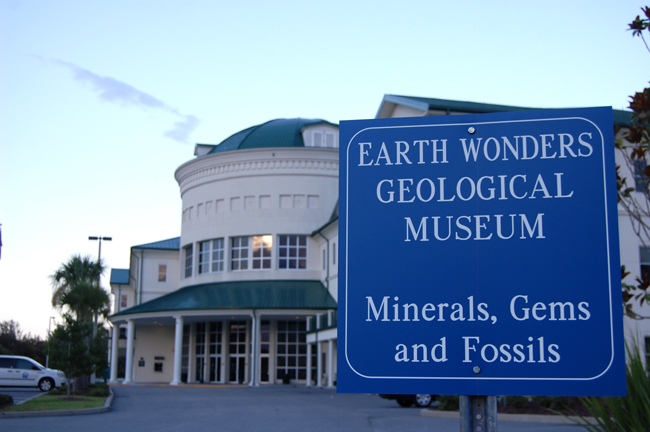 Note: all meetings are open to the public.
Flagler County Commission

It's a three-peat: the quarterly workshop scheduled for Tuesday, Aug. 9, hosted by the county and with every local government agency's politicians seated around the table was cancelled. Economic development was to be on the agenda, but various governments have been at odds over the what next steps to take after almost a half dozen economic development summits. The cancellation of the "intragovernmental workshop" (as it's impossibly named) makes it the third time since June that a county-wide summit on economic development has been cancelled. No subsequent date has been set.
Monday, August 8: The county commission holds a budget workshop focused on capital projects, capital funds, capital revenue and special revenue funds such as the Tourist Development Council, park and transportation impact fees, special tax districts such as Espanola and Daytona North (also known as the Mondex) and Rima Ridge. The commission will also examine its facilities budget for the courthouse, the $45,000 provided the Legal Aid program (the figure hasn't changed for four straight years, though needs have increased considerably), gas tax revenue (expected in 2011-12: $885,000), and the $3.3 million budgeted for major capital projects. The budget workshop is scheduled for 9 a.m. at the Emergency Operations Center behind the Government Services Building.
The item likeliest to draw attention and discussion is economic development, as County Administrator Craig Coffey's proposed budget kills funding for Enterprise Funding (what had been $110,000) and doubles funding for his proposed Economic Development Council, to $225,000.
The full agenda and background material, including line-by-line breakdowns of the budgets under discussion, is available here.
Click on the image below to see a list of the capital projects: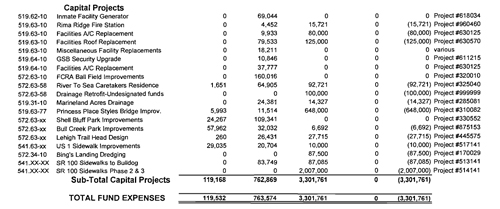 Palm Coast City Council

The council's workshop at 9 a.m. on Tuesday will take on one of the most costly (to residents), least discussed segments of government services: trash pick-up. The city's contract with Waste Pro, valued at $7.7 million, is expiring. The city has an option to renew for five years. It can also go out to bid. The city administration has chosen not to call for bids–not yet, and maybe not at all–but to ask interested haulers to make a presentation–which they did, but to the administration, not to the council. City Manager Jim Landon will be relaying the substance of those presentations to the council during Tuesday's workshop. The council may decide to go for bids, but the manager is inclined to discourage it. None of the background material to the issue is included on the agenda, though every other item's material is. The council is meeting at its offices at City Market Place, ground floor of the B building. See "Garbage Cunning: Palm Coast May Skip
Bidding Out $7.7 Million-a-Year Contract."
The trash haulers' presentations:
Keep in mind: qualifying for this year's municipal elections ends Tuesday, Aug. 9, at 5 p.m.

Bunnell City Commission

Emergency Meeting: The commission called an emergency meeting for Friday, Aug. 12 at 6 p.m. in the chambers of the Government Services Building to discuss the contract of City Manager Armando Martinez, following revelations that Martinez is a finalist for a police chief's job in Melbourne. See the story here.
Following a meeting of the city's Community Redevelopment Agency board–which is the same board as the city commission, but sitting in as the CRA board–the commission will convene at 7 p.m. for its bi-weekly meeting. The published agenda is uneventful. The commission is expected to approve an amendment to its ordinance relating to firearms and emergency management powers. The city also takes on regulation of adult arcade amusement centers. The documents were not available this weekend, being inaccessible through the city's website. The commission meets at 6:30 p.m. as the CRA board. Both meetings are held at the main chambers of the Government Services Building on Moody Blvd.

Culture and the Arts:
Aug. 13, 6-9 p.m.: The Hollingsworth Gallery holds its Second Saturday opening reception for its "All Hands In" show featuring works from Hollingsworth teachers and regulars, including Peter Cerreta, Weldon Ryan, Linda Solomon, Richard Schreiner, Tom Gargiulo, Audrey Rosen, Michael Toth, Carmine Giglio, Betty-Jo Sansbury, William Brandt, and of course Hollingsworth founder JJ Graham.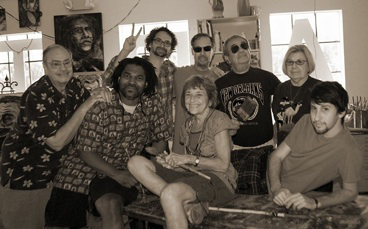 In the Schools:
Wednesday, August 10 at 6:30 p.m.: Pathways Middle School Orientation at Pathways Academy, behind the FPC campus.
Thursday, August 11: Indian Trails Middle School 8th Grade student schedule pick-ups, at 9 a.m. 7th grade pick-ups at 1 p.m., both at Indian Trails Middle School on Belle Terre Parkway.
Also on Thursday, Aug. 11 at Indian Trails: Immunization shot clinic for incoming 7th graders at both Indian Trails and Buddy Tailor Middle School.

Elsewhere in Flagler County:
The Flagler County Library Board of Trustees' monthly meeting is scheduled for Aug. 8 at 4:30 p.m. at the main-branch library in Palm Coast, on Belle Terre Blvd. The library is holding another edition of its Paws to Read program, where young children learn to read with dogs as their audience. Go here for a video story.
The Public Safety Coordinating Council's monthly meeting is scheduled for Aug. 10 at 9 a.m. in the Government Services Building, first floor conference room.
The Flagler County Airport Advisory Board meets Aug. 11 at 4 p.m. at the Flagler Meeting Room at the Flagler County Chamber of Commerce, 20 Airport Rd Suite C.

In Tallahassee:

In the capital, the dog days of summer continue with the Legislature and many of the courts still on break.
But politics goes on – one of the premier campaign events in the Panhandle is this weekend, though in a non-election year it may be less crowded than in the even numbered years. It's the Possum Festival in Wausau, near Chipley.
A north Florida lawmaker once said that you don't have to go to the Possum Festival in Washington County if you're running for office. But you have to go if you want to win.
Many legislators will be on the road next week, some hitting the NCSL conference in Texas, others campaigning. Gov. Rick Scott will head to South Carolina at the end of the week for the Red State Conference.
In the regulatory world, the big story this coming week will be at the Public Service Commission, which will start a multi-day hearing about requests by the state's two big power companies to pass along costs for upgrading and building nuclear-power plants. (See also: "Florida's Nuclear Energy Scamming: It's Not Rickover's Atomic Power Program Anymore."
MONDAY, AUG. 8
PROGRESS PLANT REPAIR UPDATED: The Public Service Commission will hold a status conference about Progress Energy Florida's planned massive repairs of a Crystal River nuclear plant. (Monday, 9:30 a.m., Betty Easley Conference Center, 4075 Esplanade Way, Tallahassee.)
PANEL TO EXAMINE ALFS: The state's new Assisted Living Workgroup will meet, as it begins looking for ways to improve the monitoring and safety of assisted-living facilities. (Monday, 1 p.m., Agency for Health Care Administration, 2727 Mahan Dr., Tallahassee.)
STAFF CHANGES AT THE SENATE: Lyndsey Cruley, who had been the press secretary for House leadership, on Monday becomes spokeswoman in the Senate president's office. Cruley was Senate President Mike Haridopolos' spokeswoman during his 2010 Medicaid solutions tour as part of her work for her former employer, Bascom Communications. That job also put her on the campaigns of Republican Sens. Greg Evers and John Thrasher. Cruley takes over for David Bishop, who went to the Lottery.
COMMENT PERIOD ENDS FOR ST. JOHNS NWR COMP CONSERVATION PLAN: Aug. 8 is the last day for comments on the proposed comprehensive conservation plan for the St. Johns National Wildlife Refuge, which is put forth by the U.S. Fish and Wildlife Service. The proposal can be found at: http://www.fws.gov/southeast/planning/CCP/StJohnsDraftSinglePageDocument .html
NCSL CONFERENCE STARTS IN SAN ANTONIO: Lawmakers from around the country head to San Antonio, Texas this week for the annual National Conference of State Legislatures legislative summit. There's an agenda farther down under the Conferences section of The Advances.
TUESDAY, AUG. 9
PSC TO WADE INTO WATER RATES: The Public Service Commission is scheduled to consider several issues, including proposed water rate increases in Marion, Gulf and Lake counties. (Tuesday, 9:30 a.m., Betty Easley Conference Center, 4075 Esplanade Way, Tallahassee.)
PSC DISCUSSES DIRECTOR SEARCH: The Public Service Commission will hold an internal affairs meeting and get an update about its search for a new executive director. (Tuesday, following the commission's 9:30 regular meeting, Betty Easley Conference Center, 4075 Esplanade Way, Tallahassee.)
STEARNS HOLDS WATER HEARINGS: U.S. Rep. Cliff Stearns, R-Fla., will hold a congressional hearing on the potential economic impact of proposed federal rules to control excessive nitrogen and phosphorus in Florida lakes and streams. Florida officials are wrangling with the Environmental Protection Agency over clean water standards. The federal agency has proposed numeric standards but Florida environmental regulators are working on a plan of their own to satisfy Clean Water Act requirements with a little more flexibility. The Sierra Club and other environmental groups who favor the federal rules have complained that they aren't being invited to participate in Tuesday's hearing. (Tuesday, 10 a.m., University of Central Florida Alumni Center, 4000 Central Florida Blvd, Building 126, Orlando.)
ALLIGATOR MARKETING COMMITTEE TO MEET: The Department of Agriculture typically has marketed the meat produced by Florida's alligator farms. But this year, Gov. Rick Scott vetoed the $150,000 in the budget for marketing the alligator. That's the context in which the Florida Alligator Marketing and Education Committee meets this week. Alligator farmers asked the state to help them market the meat they produce – and they paid a tax for every egg they harvest that the state then used to market the meat. It's been tough times for the 60 licensed alligator farms in Florida, with the price for the hides and the meat both down, and sales having dropped off in the recession. The committee will discuss marketing initiatives, although since the governor said 'see you later, alligator' to the marketing money, the program won't have as much to do. (Tuesday, 10 a.m., by conference call. 1-888-808-6959 then enter the Conference Code: 4873444#.)
WEDNESDAY, AUG. 10, 2011
FLORIDA PAROLE COMMISSION MEETS: The Florida Parole Commission holds its monthly meeting in Tallahassee to hear parole requests from inmates in the state's correctional system. The commission will hear nearly 50 cases. (Wednesday, 9 a.m., 4070 Esplanade Way, Tallahassee.)
NUKE COSTS HEAT UP: The Public Service Commission will start a multi-day hearing about requests by Florida Power and Light and Progress Energy Florida to pass along costs for upgrading and building nuclear-power plants. (Wednesday, 9:30 a.m., Betty Easley Conference Center, 4075 Esplanade Way, Tallahassee.)
SACHS HOSTS REDISTRICTING PANEL DISCUSSION: Sen. Maria Sachs, D-Delray Beach, is hosting her own public "workshop" on redistricting on Wednesday that includes a panel of members of interest groups. Sachs is a member of the Senate Redistricting Committee, which has been holding hearings around the state, but she said she wanted to have panelists explain how the redistricting process will affect constituents of her district, Senate District 30. Panelists include Mary Jane Range, of the League of Women Voters; Howard Simon of the ACLU; Dennis Grady of the Chamber of Commerce of the Palm Beaches and Robert Watson of Lynn University. (Wednesday, 2 p.m., Hagen Ranch Library, 14350 Hagen Ranch Rd., Delray Beach.)
THURSDAY, AUG. 11, 2011
MORE NUKE TALKS: The Public Service Commission is scheduled to continue a multi-day hearing about requests by Florida Power and Light and Progress Energy Florida to pass along costs for upgrading and building nuclear-power plants. (Thursday, 9:30 a.m., Betty Easley Conference Center, 4075 Esplanade Way, Tallahassee.)
FRIDAY, AUG. 12, 2011
NUKE DISCUSSIONS SIMMER: The Public Service Commission is scheduled to continue a multi-day hearing about requests by Florida Power and Light and Progress Energy Florida to pass along costs for upgrading and building nuclear-power plants. (Friday, 9:30 a.m., Betty Easley Conference Center, 4075 Esplanade Way, Tallahassee.)
SALES TAX HOLIDAY: Shoppers can take advantage of the state's three day break from the state sales tax on many items just as back to school time arrives at the end of this week. Starting at 12:01 a.m., Friday and running through the weekend, the break from the 6 percent state sales tax and any local option sales taxes, applies to clothing, shoes, and certain accessories selling for $75 or less, and certain school supplies selling for $15 or less. Books aren't covered this year. Also exempt are sales at theme parks, hotels, airports and other places where tourists are likely to be shopping – lawmakers would prefer not to give them the break. This isn't the message that the backers of the holiday want to impart, but the irony of the sales tax holiday is that, while meant to lower people's tax burden, it actually increases the amount of tax people pay. According to the Department of Revenue, every time the state has a sales tax holiday, the state collects more in tax revenue, apparently because people go out and buy a whole lot of stuff that's not covered by the tax break. A number of retailers also hold sales that weekend. Here's the background including a list of tax-free items.
SCOTT TO ATTEND REDSTATE GATHERING: Gov. Rick Scott and former House Majority Leader Adam Hasner, a candidate for the U.S. Senate, address a gathering in Charleston, S.C., organized by the conservative website RedState. Scott is set to speak at 7 p.m. Friday, while Hasner is scheduled to go on at 3:15 p.m. Saturday. (Friday and Saturday, Aug. 12 and 13, Francis Marion Hotel, Charleston, S.C.)
CONFERENCES
NCSL IN SAN ANTONIO: The National Conference of State Legislatures (NCSL) holds its annual Legislative Summit in San Antonio this week, Aug. 8-11, with 150 policy sessions for lawmakers from both parties and nearly every state. There are policy sessions on nuclear energy policy, online taxes, revenue forecasts, voter registration issues, immigration, redistricting, pensions, gas prices and many other issues. The full agenda is at: http://www.ncsl.org/Meetings/LegislativeSummit11/Program/CurrentAgenda/t abid/20052/Default.aspx
CAMPAIGNS
HASNER ADDRESS REPUBLICAN BUSINESS COUNCIL: Former House Majority Leader Adam Hasner, a Republican candidate for the U.S. Senate, speaks to the Republican Business Council luncheon. (Wednesday, 11:30 a.m., Ocala Hilton, 3600 SW 36th Ave., Ocala.)
–Tallahassee calendar Compiled by the News Service of Florida.