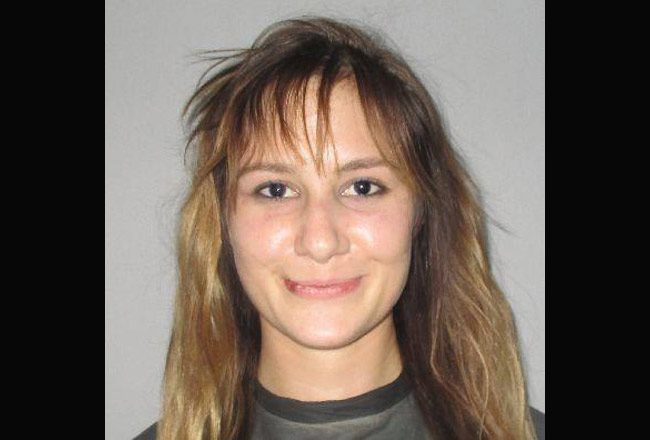 The Hammock Beach Resort Saturday night was the scene of a wedding-crashing that went out of control and resulted in a violent confrontation between a bridesmaid and another woman, a bathroom brawl, and finally with the other woman's arrest and jailing.
On Saturday 20-year-old Shelby McDowell's boyfriend—ex-boyfriend, according to him—told her he was invited to a wedding at Palm Coast's Hammock Beach Resort. McDowell was not invited. She decided to go uninvited and, as she told Flagler County Sheriff's deputies later, according to her arrest report, spy on Darby Johns, her 26-year-old boyfriend, or ex.
At Hammock Beach, she walked into the ballroom and saw Johns dancing with 25-year-old Crystal Munoz, and kissing her. She walked up to them and allegedly threw a drink on both of them and punched Munoz in the left eye. She then ran to the women's rest room and hid in a stall. But several women from the bridal party rushed the rest room, "pulled her out of the stall by her feet and they began to punch her," according to her arrest report.
Other guests and Hammock resort security broke up the fight.
When a deputy made contact with Munoz she was "somewhat intoxicated" (nothing unusual at a wedding) but she had "a swollen left cheekbone and blood shot left eye." The way she remembered it, she and Johns were merely walking to the ballroom when "someone" threw a drink at them. Munoz said she was then "punched in her left eye twice and when she turned around, she saw a woman running away." She was among the bridesmaids who rushed the bathroom stall, where she recognized McDowell.
But she did so, she told deputies, by looking under the stall door, not by going after McDowell. McDowell, in her telling, just left the stall and "that is when things got crazy and she left the bathroom." Munoz wanted to pursue charges, and was shaken up to the point of not being able to fill out the a sworn written statement.
Johns corroborated much the same story as Munoz, describing having a drink thrown at him as he was walking to the ballroom with Munoz. It was later, during the commotion around the bathroom, that he said he was told the woman "running away" was his girlfriend. Johns told deputies he and McDowell were no longer an item. It's not clear if that was as a result of the confrontation or whether it had preceded the events of Saturday night.
Resort manager Kevin Amico told deputies that he rushed to the scene of the commotion but did not immediately go into the women's bathroom, as he presumed that "members of the bridal party were in the bathroom and indecent," according to the arrest report. He radioed for a female security officer, but then heard screaming coming from within. At that point there was no choice: he and Pasquale Vallone, another male officer, "entered the bathroom and he saw two females fighting," with McDowell allegedly on top of Munoz. McDowell, the manager said, was punching Munoz and Munoz was covering her face to protect herself. In Vallone's description, he saw "two women grabbing and swinging fists at each other."
Amico (his last name is Italian for "friend") separated the two women with help from Vallone and a third officer who'd arrived at the scene, Casey Plummer. Munoz was escorted out. McDowell stayed in the bathroom until sheriff's deputies arrived.
By then McDowell was bleeding from the lips, as she would be when deputies arrived.
McDowell, a resident of Lake Butler in Union County, was booked at the Flagler County jail on a battery charge after midnight Sunday morning and released on her own recognizance 12 hours later.