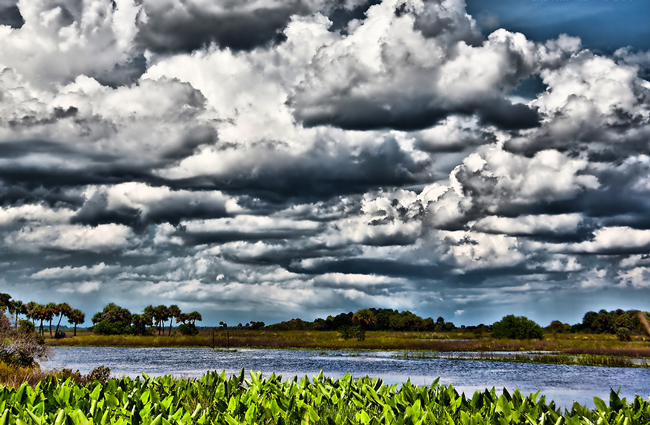 By Allan Milledge
As many of us are aware, Governor Scott has ordered all of Florida's Water Management Districts to reduce their property-tax supported budgets by 25 percent.
The St Johns River Water Management District covers the entire St. Johns River basin from its marshes in Indian River County north to Jacksonville and the state line. It encompasses all of Flagler County, and stretches from the Atlantic Ocean west to include Marion, Alachua and Baker Counties. This is an immensely water rich part of the state whose vast water resources the district manages and protects. It is responsible for flood protection and for protecting our springs, our lakes, our rivers, and our marshes and wetlands.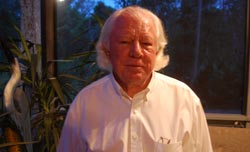 In the fall of 2004, when our region was lashed by heavy rains from Hurricanes Charley, Frances, and Jeanne, the district provided an essential role for public safety by diverting flood waters into the Indian River Lagoon. The district is also responsible for ensuring our water supply and water quality. It is the major player in environmental restoration, restoring the headwaters of the St. Johns River, Florida's longest river (at 310 miles).
We all know that times are hard. The district is allowed, by the Florida Constitution, to tax property up to one mill per thousand dollars of value. The current tax rate is just under 0.42 mills, which raises around $42 dollars from a $150,000 house with a $50,000 homestead exemption, leaving $100,000 in taxable property value. As property values have dropped in the past four years, the St. Johns River Water Management District's revenue from property taxes has already dropped 25percent, from $145 million to $111 million, and necessary projects have had to be deferred.
Now Gov. Rick Scott wants to cut that budget another 25 percent. And since the Florida Legislature appears to be going along with the governor, we had better pray that we have no hurricanes in the next decade.
So the question is: Do you want to jeopardize protection of our rivers, lakes, springs, and wetlands and the protection of our water supply and do you want to defer our environmental projects, to save an average less than $20 dollars per household per year?
What we get from our water management districts is fundamentally our way of life, which we tend to take for granted and for which we pay very little. Let's all tell Governor Scott and our Legislative leaders that we are doing just fine thank you, and to leave our District's main funding source alone.

Allan Milledge, a resident of Flagler Beach, was the former chairman of the South Florida Water Management District during Hurricane Andrew and at the beginning of Everglades restoration. He is a member of the Board of Florida Audubon and of counsel at Livingston, Wolverton & Sword in Palm Coast


Take action: Contact your legislators.
In Flagler:
William "Bill" Proctor, R-St. Augustine, District 20: Parts of Clay, Flagler, St. Johns (904) 823-2550, (850) 488-2977 [email protected]
Sen. John Thrasher, R-Jacksonville, District 8: Parts of Nassau, Duval, St. Johns, Flagler and northeast Volusia. (904) 727-3600 and 850) 487-5030; [email protected]
Elsewhere:
Janet Adkins, R-Fernandina Beach District 12: Baker, Nassau, Union and parts of Bradford, Clay and Duval counties(904) 491-3664, (850) 488-6920 [email protected]
Daniel Davis, R-Jacksonville District 13: Parts of Clay, Duval, (904) 573-4994, (850) 488-5102 [email protected]
Audrey Gibson, D-Jacksonville District 15: Part of Duval, (904) 353-2180, (850) 488-7417 [email protected]
Mia Jones, D-Jacksonville District 14: Part of Duval, (904) 924-1615, (850) 488-6893 [email protected]
Charles McBurney, R-Jacksonville District 16: Part of Duval, (904) 359-6090, (850) 488-4171 [email protected]
Lake Ray, R-Jacksonville District 17: Part of Duval, (904) 536-0291, (850) 488-4388 [email protected]
Ronald "Doc" Renuart, R-Ponte Vedra Beach District 18: Parts of Duval, St. Johns(904) 270-2550, (850) 488-0001 [email protected]
Charles Van Zant, R-Palatka District 20: Putnam and parts of Bradford, Clay, Lake, Marion, Volusia(386) 312-2272, (850) 488-0665 [email protected]
Mike Weinstein, R-Jacksonville District 19: Parts of Clay, Duval, St. Johns(904) 213-3005, (850) 488-1304 [email protected]