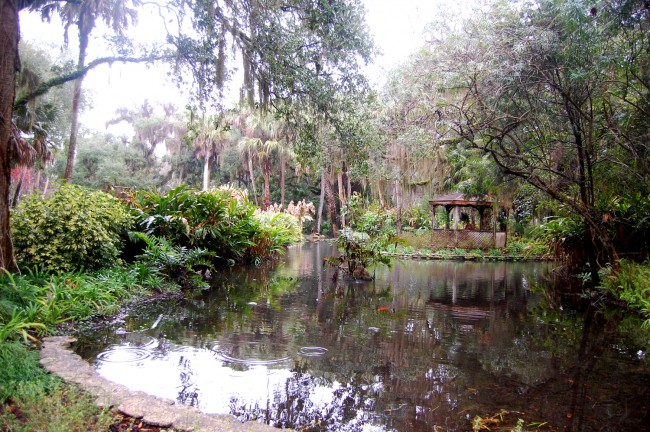 Washington Oaks Gardens State Park is offering a guided garden walk on Saturday January 28 to teach participants about gardening. Join a Park Ranger on a stroll through the formal park gardens to learn about the various flowers, plants, and butterfly species.
Participants may wish to bring cameras, water, sunscreen, bug repellant and walking shoes for the hike. Participants will meet at the main garden parking lot to begin the hike and the price of the tour will be included in the regular park entrance fee of $2 per person on bicycle, $4 per vehicle for single occupancy or $5 per vehicle carrying up to eight people.
That event takes place at 11:00 a.m. Saturday, Jan. 28, 2012, at Washington Oaks Gardens State Park at 6400 North Oceanshore Blvd. (State Road A1A).

Washington Oaks Gardens State Park will also welcome volunteers interested in beautifying the citrus groves at the park on Saturday, Feb. 4, 2012.
Project participants will assist park staff and volunteers in a group project to rejuvenate the citrus groves of Washington Oaks Gardens State Park and prepare for the upcoming Citrus Harvest Festival on February 11. Project activities will include: raking, pruning, trimming, cleaning and weeding. Upon completion of the project, participants are welcome to explore and enjoy Washington Oaks Gardens State Park.
There is no charge for participants. Gloves, hat, sunscreen and comfortable working clothes are recommended. Drinks and snacks will be provided. Park entrance will be free for participants.
For more information, visit www.floridastateparks.org or call (386) 446-6783.