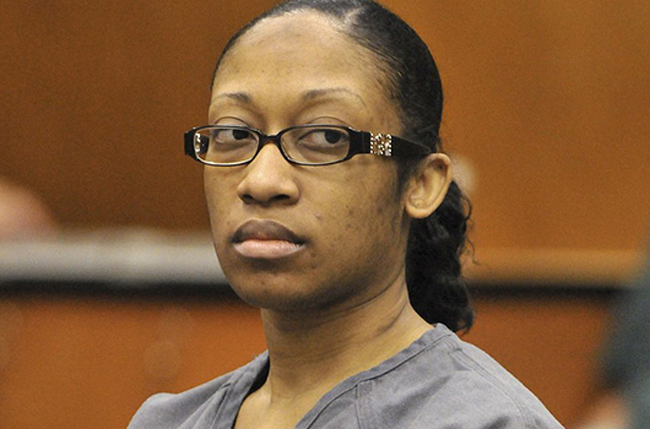 The Florida Public Defender Association has decided to back a measure (HB 89) that would grant immunity to people who show or fire guns in self-defense — the so-called "warning-shot" bill by Rep. Neil Combee, a Polk City Republican.
An earlier version of the bill died during the 2013 legislative session, but the proposal is back for a second try during the upcoming 2014 session — with some key changes that backers hope will propel it to passage this time.
Changes include getting the public defenders, who didn't back the first bill, on board.
"We see, routinely, clients that we believe shouldn't be prosecuted because they did act in lawful self-defense," said Stacy Scott, the Gainesville-based public defender for the 8th Judicial Circuit. "We're fighting those cases in court every day."
Combee sponsored the 2013 bill after hearing about Marissa Alexander, a Jacksonville woman who was sentenced to 20 years in prison under the 10-20-Life sentencing law for firing a gun into a wall during a fight with her husband. Combee said her sentence was an example of the "negative unintended consequences" of 10-20-Life, which requires mandatory-minimum prison terms for gun-related crimes.
Under the 10-20-Life law, possessing a gun while committing certain crimes is punishable by at least 10 years in prison, discharging a gun while committing those crimes is punishable by at least 20 years in prison, and hurting or killing someone during those crimes is punishable by 25 years to life in prison.
"The public defenders are, in general, in favor of having judges have discretion about sentencing as opposed to mandatory punishments," Scott said. "And so we felt like, with the amendments that were made to House Bill 89 in its current version, that there was some really important legislative-intent language that talked about 10-20-Life and encouraged prosecutors to not seek those kinds of punishments on people who threaten to use force in self-defense."
Combee's first bill would have amended 10-20-Life, but the sentencing law proved too formidable. Many criminal justice professionals credit 10-20-Life with lowering the crime rate, and Combee's measure drew opposition from a number of prosecutors and law enforcement officers, including Polk County Sheriff Grady Judd, now president of the Florida Sheriffs Association, and State Attorney Angela Corey of the 4th Judicial Circuit, who sought Alexander's 20-year sentence.
That's why the new iteration of Combee's bill seeks to amend the "stand your ground" self-defense law, not 10-20-Life. It would permit people who are being attacked and fear for their lives to display guns, threaten to use the weapons or fire warning shots under the same circumstances by which they could legally shoot to kill.
Corey opposes House Bill 89 as too dangerous, saying prosecutors have the discretion they need.
And State Attorney Bill Cervone of the 8th Judicial Circuit said many prosecutors already take a dim view of changes to Florida's self-defense laws since 2005, when "stand your ground" was passed.
"Collectively, I think we are greatly concerned about scenarios where there could be a miscarriage of justice," he said. "We're more concerned about guilty people who hide behind ('stand your ground'). The defense bar has equal concerns about the other side of the coin. ….I guess our position is that modifying or tweaking the concept is unnecessary in terms of what we already had in place."
The sheriffs have not yet taken a position on the new bill. But National Rifle Association lobbyist Marion Hammer, who has worked with Combee on the measure since last year, said the public defenders' backing could be important.
"They are in a unique position of knowing exactly how often law-abiding people who have exercised self-defense are being prosecuted — and, in fact, persecuted in some cases," Hammer said. "If state attorneys are not aware that some of their prosecutors are doing it, we hope they will become aware. We need a sea change in attitude in how victims are being treated."
Last month, the House Criminal Justice Subcommittee passed HB 89 overwhelmingly as a committee substitute, now called the Threatened Use of Force Act. It faces two more House committees. The Senate companion, by Senate Criminal Justice Chairman Greg Evers, R-Baker, faces three committees.
–Margie Menzel, News Service of Florida