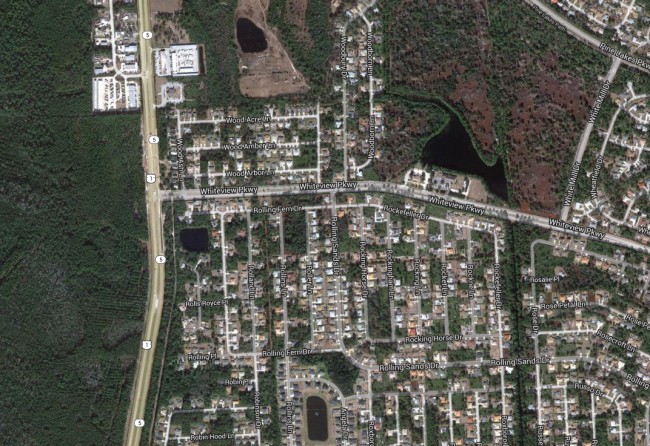 Last Updated: 1:18 p.m.
Shortly after noon Monday two individuals walked up to a house in Palm Coast's R-Section in what appears to have been an attempted breaking and entering. It was foiled, but the two males, one believed to be black, the other Hispanic, then fled in the northeastern part of the R Section and into the W Section around Wood Arbor, Wood Ambre and Wood Acre Lanes, a Flagler County Sheriff's spokesman said.
The search for the individuals continues, with road patrols and K-9 units. Flagler County Fire Flight, the county's emergency helicopter, was not available for the search. It is grounded for annual maintenance. The county called on Volusia County's Air One, but a low cloud ceiling is keeping that helicopter out of action.
The incident began in the area of Riverina Drive, not far from Rymfire Drive. The individuals then walked or ran northwest. Rymfire Elementary school was informed of the heightened police activity.
A suspect vehicle has been located. Drivers into the area may be asked for their driver's license.
As of 12:54 p.m., the search was continuing. At 1:15 p.m., the search was focusing on the area of 13 Wood Arbor Lane, where the suspects were believed to have been spotted in the nearby woods.
The two suspects were apprehended at one minute's interval at 1:18 p.m. They were arrested at 14 Wood Amber Lane. The K-9 perimeter was soon after dismantled.