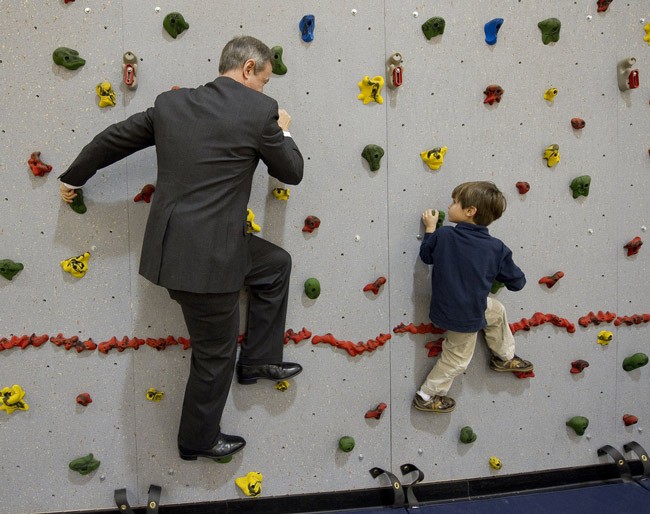 In a victory for school-choice supporters, a circuit judge Monday tossed out a constitutional challenge to a state program that helps send tens of thousands of low-income children to private schools.
Leon County Circuit Judge George Reynolds ruled that plaintiffs in the case — spearheaded by the Florida Education Association teachers union — did not have legal "standing" to challenge the Florida Tax Credit Scholarship Program.
The voucher-like program provides tax credits to companies that donate money to nonprofit entities that help pay for children to attend private schools. It includes nearly 70,000 students this year, according to the Foundation for Florida's Future, a group founded by former Gov. Jeb Bush that is a major backer of school-choice programs.
Patricia Levesque, executive director of the foundation, issued a statement after Reynolds' ruling and blasted the union, which also led a legal fight that in 2006 blocked a voucher program pushed by Bush.
"In Florida, we're way beyond sitting back and letting the status quo roll over students' opportunities and lives," Levesque said in Monday's statement. "The unions do not speak for the tens of thousands of parents and teachers embracing choices that make success possible for more and more students every year. And thank goodness for that."
But Joanne McCall, a vice president of the Florida Education Association who was a named plaintiff in the case, said the union thinks the tax-credit scholarship program, like the Bush voucher program, is unconstitutional. She said the union would decide soon whether to appeal Reynolds' decision.
"It's time to settle the issue of the constitutionality of vouchers once and for all," McCall said in a prepared statement. "We think this issue is of vital importance and the citizens of Florida deserve for this question to be decided."
Along with the McCall and the union, several other groups and individuals were plaintiffs in the lawsuit, which was filed in August. Critics of the program argue, in part, that it siphons tax dollars away from the state and reduces the amount of money that otherwise could go into the public-school system.
But in his four-page decision Monday dismissing the case, Reynolds sided with arguments made by lawyers for the state and parents whose children use the program.
In part, Reynolds ruled that the plaintiffs do not have what is known as "taxpayer standing" to bring the case. To have such standing, he wrote they would have needed to challenge a program funded by legislative appropriations. He said an appeals court has drawn a distinction between tax credits and legislative appropriations.
Reynolds also wrote that the plaintiffs did not show "special injury" that would give them standing to challenge the constitutionality of the program. He said they could not prove that the tax-credit scholarship program would divert money that otherwise would go to public schools.
"But whether any diminution of public school resources resulting from the tax credit program will actually take place is speculative, as is any claim that any such diminution would result in reduced per-pupil spending or in any adverse impact on the quality of education," Reynolds wrote.
–Jim Turner, News Service of Florida