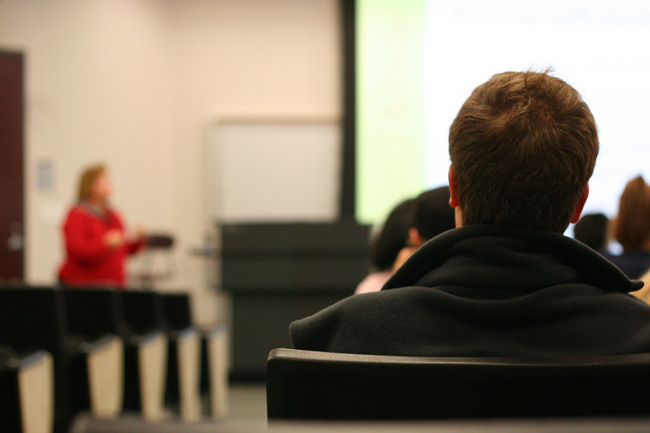 A group of parents whose children use the state's de facto school-voucher program can become defendants in a lawsuit that challenges the constitutionality of the system, a Leon County judge ruled Friday.
With little explanation, Circuit Judge George Reynolds III said after a half-hour hearing that the families could take part in the lawsuit as full parties. The request had been opposed by a coalition including educators, the state's largest teachers union and other groups asking for the program to be struck down for violating the Legislature's constitutional responsibility to provide every student with a quality education.
Parents and their lawyers said they should be allowed the full-party status because their children would lose access to what is known as the Florida Tax Credit Scholarship program if the court finds it unconstitutional. The lawsuit, filed this summer, named state officials and agencies as defendants.
"We are the actual people who are being affected by the decision of this court," Rabbi Boaz Levy of Miami, who has five children in the program, said after the hearing. "The state has their purpose and they're here to govern things, but they're not directly affected by the results of this case."
The Tax Credit Scholarship Program, which could raise as much as $357.8 million this year, provides tax credits to companies that donate money to nonprofit entities that pay for children to go to private schools.
Without the scholarship program, critics say, those tax dollars could be used to help fund public education. But supporters say the program provides better opportunities for low- or middle-income children trapped in failing public schools.
The Florida Education Association — the state's largest teachers union — and other groups challenging the program didn't object to the parents intervening in the case. But granting them full-party status, as the court did Friday, would give the parents more rights and give them a freer hand to bring up issues that the state might not in defending the lawsuit.
"If they are granted their request to come in as a party, a defendant standing shoulder-to-shoulder with the state, then they could raise completely unrelated claims," said Lynn Hearn, an attorney for the groups fighting the program.
Karen Walker, a lawyer for the parents, countered that not allowing them to be parties to the suit would make them "second-class citizens."
"We believe that we have an interest in this case, an interest that is even more direct than the state defendants, because our clients are going to be directly affected potentially by the outcome of this case, and as a result, we should be able to use every tool in our toolbox to defend the constitutionality of the program," Walker said.
A hearing on the state's motion to dismiss the lawsuit is scheduled for Feb. 9.
–Brandon Larrabee, News Service of Florida