By Darrell Smith
In most countries, election day is considered a national holiday, a day off work to ensure the working citizens don't have to choose between earning a living for their families or voting to give them a better country. This is not a problem here for the retired or the wealthy, so it's no wonder the clowns that run for office tend to cater to these groups. If you don't think we need another holiday, we can combine Veterans day and election day. Sounds perfect. Some countries—Australia, Argentina, Chile, Singapore among them—go further, making voting mandatory for all citizens over 18. These countries not surprisingly usually are more progressive in taking care of their people. Go figure.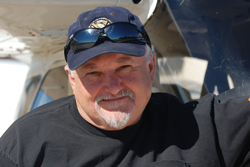 The way our primaries are set up here, where about a quarter of registered voters (and fewer eligible voters) actually make the effort to vote in these beauty contests, a very few can have a huge effect on the party's agenda. You would think that this is a good thing, as the ones that paid attention and studied the issues and the politicians' records would weed out the herd of wannabes and choose, if not the best, at least a qualified candidate for the rest of us to vote on. And this worked well for a long time as long as we were a well informed and educated electorate. This was recognized by our founders as so important that the freedom of speech and press was the first amendment to our constitution.
But it's not just the truly dedicated, passionate citizens who show up these days. Politicians realized that the obsessed, the fearful, the paranoid and the insane are easier to manipulate and outnumber by far than the attentive, not to mention fundamentalists and religious fanatics. They can push their buttons at will. Most of them do it, but the Republicans turned it into an art form. They tend to push the envelope to the fringes of rationality. So much so that any disinterested rational person would correctly say—"wait a minute, that's just crazy." They would be right.
Thomas Jefferson didn't envision that there'd be a time when, instead of pamphlets and local papers, getting the message out would require hundreds of millions of dollars and the backing of the largest banks, corporations and the extremely wealthy, or even other countries. But now four or five media conglomerates feed the majority of the information to a scared electorate deciding our fate.
The public interest is in the hands of a half dozen global entities that don't care one bit about this country, its people or their kids' future. The multinationals that own our media care about profit. They look at our country as the world's largest piggy bank, and at themselves as controllers of a message to a populace of easily swayed fools. They're right. Tuesday proved it.
Republicans stay in power to serve their masters, who will throw them a bone and make sure that they will never have to work again, which is important to them, since they make sure that the middle class is fleeced and powerless. The Democrats have learned that this is the future of America, and are doing their best to catch the gravy train before it leaves them behind with the rest of us fools. This last election proved we are powerless too. As Socrates said a few millenniums ago, the gods themselves are powerless to rail against stupidity.
Democrats have always had fringe people in their tent, tolerating them as a part of their populist message. But the fringe never drove the bus, except in the late 1960s. Now the Republican fringe is driving the bus. The fringe owns the Republican Party. It gave the tail the power to wag the dog.
Almost all of the Tea Party patriots who throw Adolph Hitler's name around so casually would be surprised to learn that he was fairly elected in Germany. He was initially supported by the German business and industrial class to counter the commies and trade unions that were gaining power and demanding concessions for the workers, cutting into their profits. With their money behind him, he wooed German voters with a populist message about German exceptionalism, that all of Germany's problems were caused by socialists, unions, foreign workers and Jewish bankers. Once he used this message and won, he was so popular and powerful that the industrialists weren't able to control him. His radical message was a runaway train that couldn't be stopped until it crashed and destroyed Germany and Europe for a generation. Except for Jewish bankers the similarities with Germany in 1932 are piling up.
The only unknown is who are we going to beg to save us. Newt? Sarah? Jeb? Marco? Some unknown? Only the conductor's name is a mystery. Other than that, I don't see anything stopping this train before it gets to what'll be left of the station.

Darrell Smith is a Flagler Beach business owner. He comments at FlaglerLive as NortonSmitty.