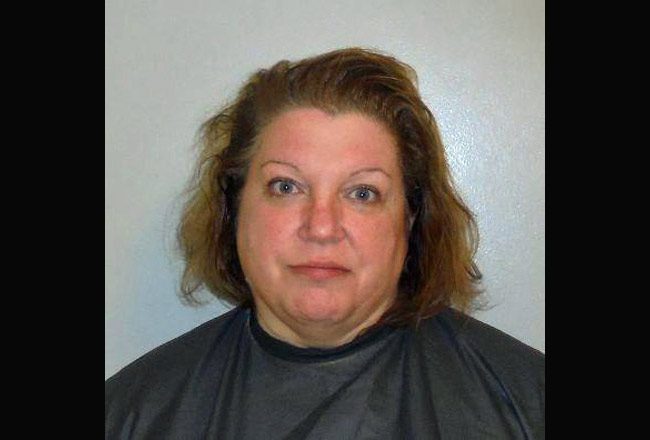 Jennifer Scott is a 52-year-old resident of 29 Reybury Lane. She is a convicted felon, according to the State Attorney's Office, and therefore not eligible to vote under Florida law unless she has successfully gone through the clemency process to have her rights restored. She has not, according to the State Attorney's Office.
In 2016, she allegedly committed two more felonies. First, she falsely swore to being eligible to vote on her voter-registration card. Then she cast a ballot in the 2016 election, again breaking the law.
Her ballot was counted and is now part of the historical tabulations that were certified for that election, though her vote would not have changed any of the races, none of which had margins of less than at least scores or hundreds of votes.
On Tuesday, Scott was arrested and incarcerated at the Flagler County jail on the two third-degree felony charges. She remains there today on $3,000 bond.
Her arrest may feed into a broader–and false–narrative that voter fraud is a problem. In fact, the arrest underscores the extreme rarity of such problems, and the fact that in the near-totality of cases, the few people who do seek to register or vote when they're not legally eligible to do so are caught and weeded off the voting rolls beforehand, as the system is intended to work: there have been a total of three arrests in the past two years in Flagler County, where 78,000 people are registered to vote.
And what fault there is in the system is not that of the local Supervisor of Elections' office, but that of the Florida Department of State, whose notices alert local elections supervisor when a new registrant is found to be ineligible, Flagler Supervisor Kaiti Lenhart said today.
"Those notifications initially come from the department of state," Lenhart said. Then the local elections office sends a notice to the illegally registered voter, giving him or her an opportunity to show documentation to the contrary, such as clemency papers. When that's not forthcoming, the rolls are cleared of that name, and the local State Attorney's Office is informed of the possible infraction. The State Attorney then files charges when it deems the accusation justified.
The problem, Lenhart said, is that during the 2016 election cycles, there's been delays in notices from the State Department. "Here in this past election cycle it was several months," Lenhart said.
Critics of the system are sometimes misinformed about the steps that lead to the discovery of a fraud, or who is at first responsible for detecting it.
The first responsibility, of course, is that of the voter, who affirms eligibility on a voting registration card. Elections officials don't verify that affirmation right then and there. They are required by law to accept it and process the registration. They are also required to send new registrations to the State Department, where the information is verified against state databases.
When a voter is flagged as ineligible, "part of the process is we check to make sure that they didn't vote," Lenhart said. "If they did, we send notice to the state attorney," including documentation that they voted.
While Lenhart acknowledges that a voter cast what may have been a fraudulent vote–Scott has not been convicted–
"we would have needed hundreds to swing an election," Lenhart said. "Not even close in our county, however in a smaller election, on a smaller scale, that's why voter eligibility is so important. Every vote counts." Still, she added, the incident is "pretty isolated. The message it sends is that any type of voter fraud will be investigated and reported to the state attorney."
President Trump launched a voter fraud commission earlier this year after himself making several false statements, among them that millions of ballots were fraudulently cast in favor of Hillary Clinton, costing him the popular vote. The commission has been mired in a mixture of controversy and inaction.
Scott's record includes arrests in St. Johns and Marion County, where she's faced auto-theft charges. She's also been arrested on a grand-theft charge in Flagler in 2016, a felony charge downgraded to a first degree misdemeanor on which she was found guilty.