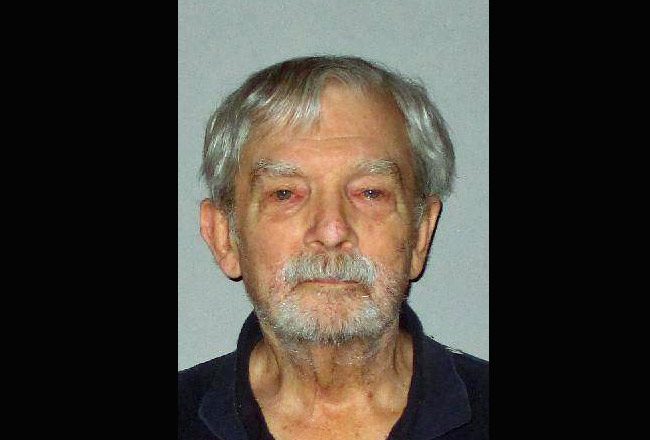 James Rex Voorhees, a 74-year-old resident of Hilton Head wanted for a hit-and-run involving a Flagler County Sheriff's deputy–who was injured on Nov. 22-was booked at the Flagler County jail Saturday afternoon and remains there this evening on $11,000 bond.
Voorhees had been arrested at his home on Nov. 29 after deputies in Flagler were able to track him down from a business card he had handed another driver after getting in a sideswiping crash with that driver on State Road 100. It was after that crash that Voorhees drove off even as a deputy was behind him on a motorcycle. When Voorhees stopped abruptly, he caused the deputy to take evasive actions that led to the deputy's injuries. Voorhees kept driving north.
The Beaufort County Sheriff's Office took Voorhees into custody, and he was extradited to Flagler County Saturday. According to his arrest report, he was dropped off at the Flagler County jail by a Florida Department of Corrections unit.
Voorhees is charged with driving on a suspended license, leaving the scene of a crash, and leaving the scene of a crash with injury, a third-degree felony. The two charges relating to leaving the scene were applied because he had also left the previous scene of a crash.
The previous story is below.

Man Sought In Hit-and-Run Injury to Flagler Deputy Is Identified; Was Driving on Suspended License
November 27–Flagler County Sheriff's deputy Bret Wood was injured and hospitalized last week when his motorcycle crashed while attempting to apprehend a fleeing driver from a previous crash.
That driver's car had collided with another vehicle earlier, and the driver and the occupant of the other vehicle were at last at one point speaking to each other in an attempt to exchange insurance information. That was taking place at a gas station on State Road 100, not far from the I-95 interchange.
Wood was responding to that crash scene, what was at the time reported as a disturbance, but just as he arrived there, the man in one of the vehicles drove off. Wood tried to execute a traffic stop. The man came to an abrupt stop, causing the deputy to take a safeguarding measure with his motorcycle and injuring himself. The driver fled, turning the scene into a hit-and-run.
Sheriff Rick Staly, who had been at the scene after his deputy's crash, said there were leads into the man's identity but no license plate number. Today, that lead produced an identity: the man is believed to be James Rex Vorhees, a 74-year-old resident of Beauford County, South Carolina: "He left a business card with the person from the original crash," a sheriff's spokesperson said. But he drove off after handing it over.
He was also driving on a suspended license–a license suspended since July 2016.
The Flagler County Sheriff's Office contacted the Beauford County Sheriff's Office to request mutual aid in locating Voorhees. Beauford County was able to provide a driver's license photograph as well as phone numbers and addresses on file for Voorhees. Voorhees was unable to be contacted at all phone numbers and addresses supplied.
An arrest affidavit was completed and a warrant signed for nationwide extradition for Voorhees' arrest. He is charged with leaving the scene of an accident with injury, leaving the scene of an accident with property damage, and driving with a suspended license with knowledge.
The original crash was a sideswiping.
"I am glad that we identified this man and we will track him down," Staly said. "Thankfully, Deputy Wood is recovering from his injuries."