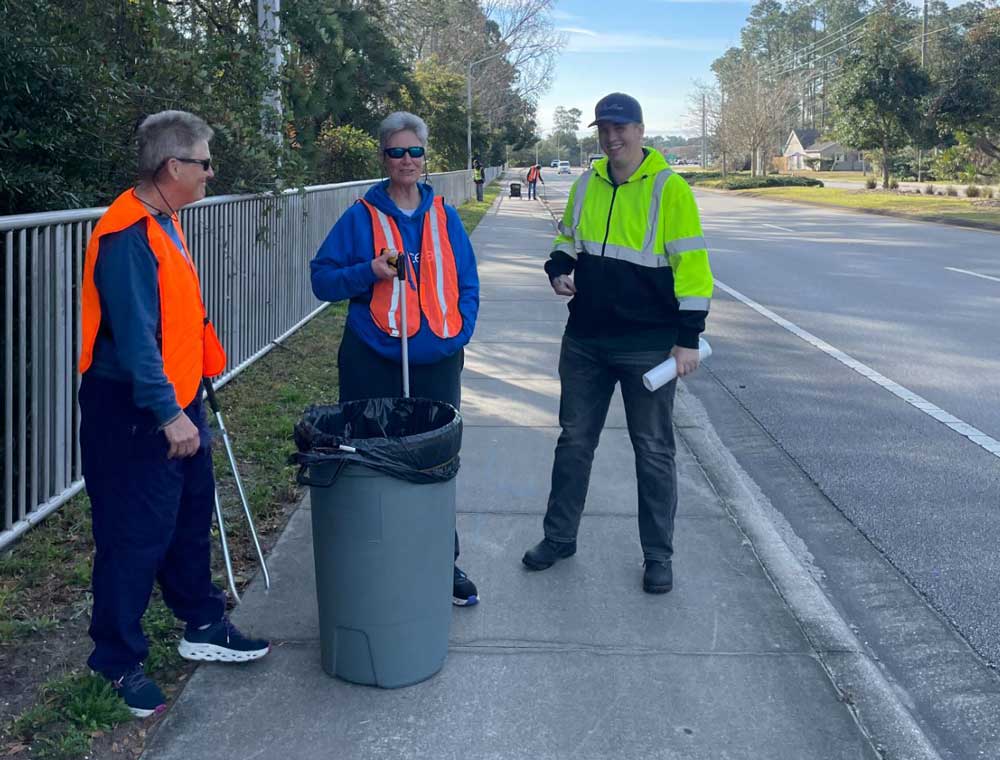 On Saturday, Jan 28th the City of Palm Coast hosted its fourth Keep Palm Coast Clean – Love Where You Live community litter pickup event.
Volunteers gathered at the Public Works Department early Saturday morning where they received trash bags, gloves, water, and briefing instructions before heading out to collect trash from various roadways and parks throughout Palm Coast.
During this event, volunteers collected over 85 bags of trash equivalent to more than 1000 pounds of debris. This does not include heavy miscellaneous items collected such as a discarded mattress, misc. automobile parts, construction materials, and tires.
The Keep Palm Coast Clean – Love Where You Live event was organized by the City of Palm Coast's Public Works Department. This litter clean-up initiative encourages residents to help pick up trash in the community. It protects the environment and keeps the city looking beautiful.
"I want to thank everyone who came out and participated in this great event," Public Works Residential Collections Supervisor Alyssa Roscoe said. "We had more than 30 volunteers come together to help Keep Palm Coast Clean and help keep our City looking beautiful. I'm very thankful for the communities' involvement and look forward to planning the next event later this year."