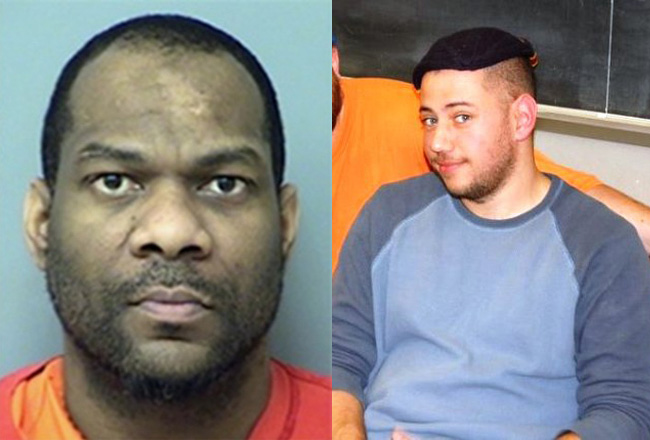 Volusia County Circuit Judge Raul Zambrano today (Sept. 16) sentenced to death Kentrell Feronti Johnson, 43, of Louisiana, for the murder of Florida State University Vincent Binder in April 2010. See the full arrest report below.
Johnson had previously been convicted of of first-degree murder at the end of June in a trial before Zambrano, who used to be a judge in Flagler. The jury was unanimous in recommending the death penalty.
Johnson kidnapped Florida State University graduate student Vincent Binder and robbed him as he walked home from a party in Tallahassee. Binder's body was found two hundred miles away in a field in St. Augustine. Johnson and two codefendants, Quentin Truehill and Peter Hughes, escaped from a Louisiana detention center before kidnapping, robbing, and ultimately brutally murdering Binder.
Truehill previously had been convicted of the same charges and was sentenced to death. Hughes was also convicted and received a life sentence.
"The defendant committed violent and torturous acts upon Vincent Binder – an innocent and unsuspecting Victim," State Attorney R.J. Larizza said after the sentence was handed down, "The defendant's criminal past was rife with brutal and violent crime. He deserved no less than a sentence of death."
Johnson will become, as of today, the 394th person on Florida's death row.
The previous story is below.

St. Johns Jury Recommends Death for Kentrell Johnson in FSU Student Vincent Binder's Murder
June 26–A St. Johns County jury took just over an hour Thursday (June 26) to unanimously recommend the death penalty for Kentrell Johnson, the second man to be sentenced to death for the murder of Florida State University Vincent Binder in early April 2010.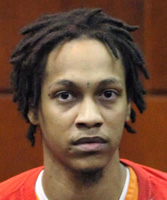 Johnson and two accomplices kidnapped Binder when he approached them in Tallahassee to buy some marijuana, forcing him to fill their gas tank with his credit card, attempting to rob him of cash–the card didn't work at an ATM–then mutilating and killing him. His body was found four weeks later in St. Johns County.
Quentin Truehill was convicted and sentenced to death earlier this year. Peter Hughes, whose IQ may have disqualified him from the death penalty, entered a plea as charged to First Degree Murder and Kidnapping and received a life sentence without parole.
Johnson, Truehill and Hughes had escaped from jail in the Avoyelles Parish Sheriff's Office in Marksville, La., on March 30, 2010, injuring a guard along the way. They stole a Chevy pick-up truck and began traveling toward Florida. They were linked to numerous acts of violence along the way. Binder disappeared early the morning of April 2. Friends had last seen him walking between apartment buildings in Tallahassee.
Authorities were able to trace the use of the credit card along I-10 and I-95, all the way to Miami. Video captures of the transactions established a link between Binder's disappearance and the three escaped convicts. The stolen truck was found in Miami, with receipts generated by Binder's credit card, and a bloodied knife. The blood was Binder's. Authorities also linked to Binder bloodied clothing found in the truck.
The three escapees were found in Miami and arrested by U.S. Marshals on April 12. During his interviews with Anne Johnson, a detective with the Tallahassee Police Department, Johnson said Binder was murdered in an open field after making numerous pleas to be released as the three convicts and the student traveled between Tallahassee and St. Augustine. His body was discovered on April 28, in a grassy field at 200 Commercial Drive in St. Augustine. His death was attributed to multiple stab wounds and "homicidal violence," according to the medical examiner's report, with numerous defensive wounds on Binder's body.
Johnson was convicted at trial of First Degree Murder and Kidnapping last week, in a trial presided over by Circuit Judge Raul Zambrano, formerly a Flagler County circuit judge. The jury took 63 minutes to find him guilty. Binder's bloodied pants had featured prominently during the trial.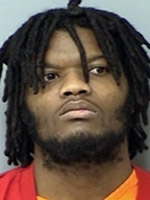 The killing was so violent, an expert testified the blows to the head created a hole in the victim's skull. "They executed him in cold blood," Assistant State Attorney Mark Johnson said. "Binder was stabbed at least four times and hacked at least nine times in the back of the head and arms." Mark Johnson and and Assistant State Attorney Jason Lewis prosecuted the case. Junior Barrett represented Kentrell Johnson.
Johnson becomes, as of today, the 397th individual on Florida's death row.
Binder was 29 when he was murdered. He was originally from Jupiter. "I am very glad that the men have been indicted for first degree murder," Tracee Mason, a classmate of Binder's, was quoted as saying in a WCTV story on the killing four years ago. "I know that all of Vince's Tallahassee family and friends are looking forward to seeing justice served. It doesn't take away the pain of losing Vince, but it does help to know that these men are being held accountable for their actions."