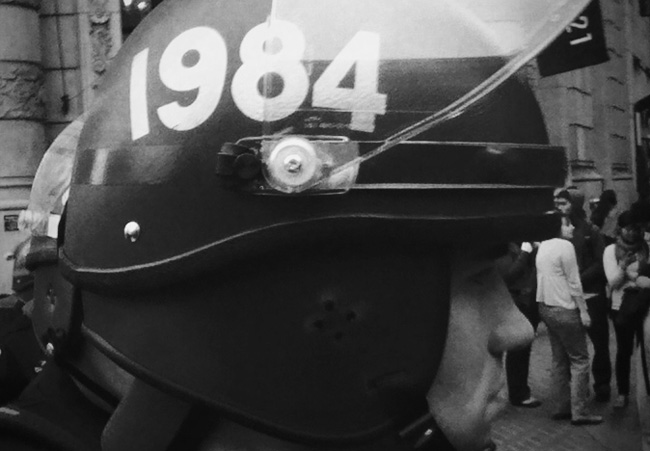 By Julie Delegal
Ferguson. Sanford. Tallahassee. What do these three cities have in common?
It's not what you might think. It has nothing to do with perceived arch-villains such as Darren Wilson, George Zimmerman, or Jameis Winston. I don't believe in arch-villains.
I do believe, though, in the predictability of human nature. Sometimes, human beings behave badly. And sometimes, that behavior violates the law.
Those paid to control crime — the police – often have good intentions. They have their own ideas about how to make the world a better place.
They can be dead wrong — over and over and over again.
Ferguson, Sanford, and, now, Tallahassee are all lessons in failure on two fronts: equal application of the law and transparency.
In Ferguson, some cop determined that hedging the truth to protect a fellow police officer was more important than the people's right to be informed.
Tragically, getting their officer to safety and disclosing what they knew didn't have to be mutually exclusive goals. The police's monumental mistake caused that St. Louis suburb to erupt in violence.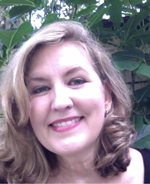 In Sanford, police succumbed to the impulse to let a homicide — a homicide! — go unquestioned. Instead of trusting the system they were sworn to protect, the police acted as judge and jury in the Trayvon Martin killing, an event fraught with justiciable questions. A human being was killed, for God's sake.
Likewise, the New York Times has now revealed that the Tallahassee police have a bad habit of turning a blind eye to crimes committed by FSU football players.
The headline reads, "At Florida State, Football Clouds Justice." The story recounts incidents of theft, property damage, domestic violence and criminal foolishness – all allegedly committed by 13 Seminole football players.
One officer refused to pursue charges against a player who had almost undoubtedly stolen a motor scooter. In fact, in his written report the officer praised the athlete for staying after he was stopped to answer questions.


But the police didn't stop there. They went so far as to question the veracity of the scooter's owner: was he certain he didn't lend it out? Is he sure he's mentally stable?
Officers in Tallahassee have also responded to at least four calls involving the firing of BB guns, which dented cars, shattered windows, and "stung" bystanders. The BBs caused thousands of dollars in property damage, but the police and state attorney's office apparently decided that no crimes were committed — until the Times started asking questions.
Then the state attorney's office took another look. The prosecutors concluded that the crimes were misdemeanors. They wouldn't want to file felony charges against any members one of Tallahassee's biggest economic engines, would they? Especially when the police get well-paid extra-duty jobs directing traffic during football season.
Never mind who might get hurt.
---
Protecting fellow-cops or FSU football players at the cost of public trust.
---
Least among the laundry list of criminal acts outlined in The Times were those allegedly committed by Jameis Winston. The Heisman Trophy winner has apologized for helping himself to crab legs that belonged to Publix. There are also the rape accusations against him. Winston was never charged, but serious questions about the botched police investigation remain.
The public has had its fill of the opacity served up by parochial police departments like those in Ferguson, Sanford and Tallahassee.
Transparency is essential if the public is to trust its government. But it's also essential to protect those accused of crimes.
When police sit on information that should be publicly disclosed and vigorously pursued, they invite charges of a cover-up if the incriminating information becomes public. It's a stench that can't quite be washed off by those who stand accused.
If Florida State wins another National Championship, the TPD will have only itself to blame when the title is tainted by unprosecuted crimes.
The scandals remind me of Peter Pan and his lost boys in Neverland.
Not the football players. I'm talking about the lost boys in uniform.

Julie Delegal, a University of Florida alumna, is a contributor for Folio Weekly, Jacksonville's alternative weekly, and writes for the family business, Delegal Law Offices. She lives in Jacksonville.