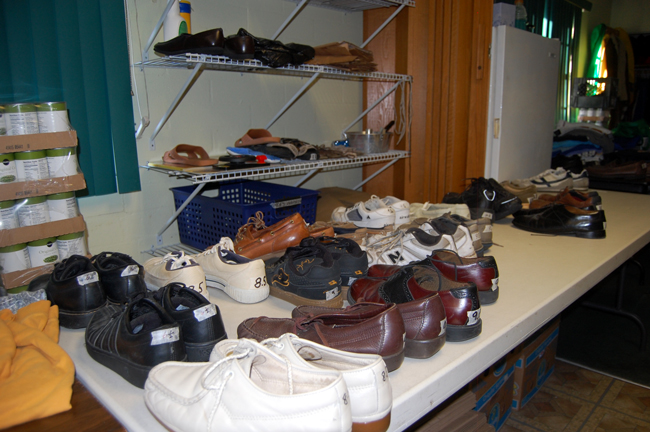 In the last few days, organizers and volunteers for The Sheltering Tree, Flagler County's only cold-weather shelter for the homeless, have found themselves defending the shelter from vague and so far anonymous criticism that nevertheless caught the attention of the Bunnell City Commission. The Sheltering Tree runs the shelter, when night temperatures fall to 40 or below, out of the big meeting room at Bunnell's First United Methodist Church on Pine Tree Lane in Bunnell. Bunnell Mayor Catherine Robinson said the matter may be discussed more formally at a subsequent meeting of the commission.
---
To Help The Sheltering Tree:
Donations may be dropped off at Bunnell's First United Methodist Church during business hours, at 205 N. Pine Street
You may also call Lee Willman, who heads the shelter's board at 386/597-2774 to find out more on how you can help.
---
---
Advocates reminded commissioners of the work The Sheltering Tree does, and the service the shelter provides. Many people, maybe most, don't know precisely what the cold-weather shelter is or what it does, and most certainly have never been inside it or heard the people it helps in their own voices. Misconceptions are rife.
Charlotte Marten, who covered Monday's commission meeting (see the video here) was at the shelter Wednesday evening, when it opened for the 24th or 25th time this season, and spoke to volunteers, homeless guests and the center's director.
Here's Marten's special report.
See Also:
[media id=150 width=505 height=400]