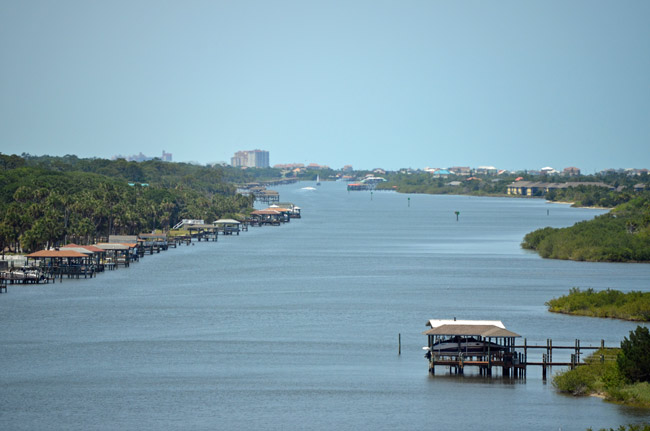 Flagler County Health Department Director Patrick Johnson and his staff have been fielding calls from tourists worried about reports of "flesh-eating" bacteria on local beaches. One would-be tourist called this morning from Illinois, rethinking his trip to Florida. Johnson and his staff have been telling worried callers to relax: the reports are misleading or outright false.
The reports were prompted by a news story on WPEC-TV, a West Palm Beach station that reported on the case of a Treasure Coast man who had a "possible infection" from the vibrio vulnificus virus, and a "blanket alert from Jacksonville to the Panhandle to be careful."
The news report features images of the beach. But the virus does not affect ocean-side beaches, Johnson says.
"Vibrio is in brackish water, it's in brackish water everywhere," Johnson said. "It's also the bacteria that sometimes is in raw oysters, and people who have trouble with vibrio, it's generally related to liver problems. This thing has been all over the media and there's been a lot of misconceptions about it because they do say it's in the ocean. It's not in the ocean."
For those wading or fishing in brackish waters, the virus can only infect them if they have cuts on their legs or feet.
The television news report claims that "The Florida Department of Health reported that 32 people have contracted the flesh-eating bacteria and 10 have died from the strain." Not so: And so far this year, there's only been 11 confirmed cases in all of Florida, and two fatalities–one in Lee, one in Dixie County, according to the department's latest figures, which were last updated July 25.
By mid-afternoon Friday, the department had updated its figures as of Aug. 1, raising the confirmed cases to 13, and the fatalities to three, with the new fatality in Sarasota. Yet WTSP, a TV station in Tampa, was still incorrectly reporting 2013 tallies as those of 2014–even though the link it provided for the figures led to the Department of Health's correct and much lower 2014 totals.
The virus can be fatal, but most of the time it isn't. Last year, according to department figures, there were 41 cases statewide and 11 fatalities, one of them registered in Flagler County, though the infection had been contracted in Intracoastal waters in the Tomoka area in Volusia County.
There's been no reported cases in Flagler this year, Johnson said.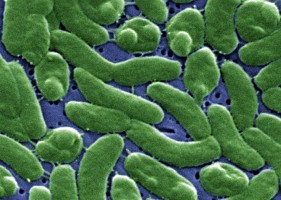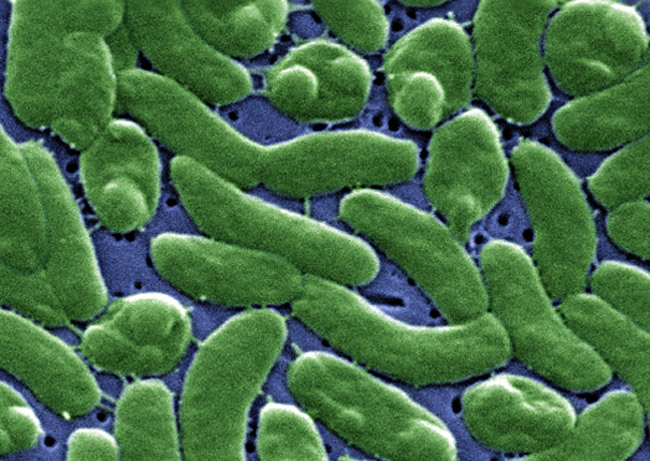 The TV report begins with an anchor speaking alarmingly of "the high levels of the flesh-eating bacteria that have been reported in the waters off the Treasure Coast," then cuts to a reporter positioned on a beach access walk, pointing at the ocean, though the report then quotes one person saying that the bacteria is present in brackish water, not in the ocean. The reporter repeats that there are "no confirmed cases on the Tresasure Coast nor in Palm Beach County," but claims "the bulk" of the cases are in Volusia and Broward. Again, not the case: As of July 25, not a single case had been reported in Volusia or Broward, nor in St. Johns, for that matter. One, non-fatal case is recorded in Duval. Volusia had two reported cases last year, neither of them fatal. Broward had five, two of them fatal.
"This is the warmest time of year and the two things that always come up in terms of I guess publicity is vibrio vulnificus," Johnson said, "and the other one which sometimes gets kind of mixed up, is naegleria, that's the one people can be exposed to in the nose, when they are swimming in a lake," but lakes with more stagnant waters, not spring-fed bodies of water. "People who swim in a lake should wear a nose clip, but that's totally different from vibrio, and people mix them up." Cases of naegleria are more rare than vibrio.
Health officials urge caution, not fear.
Regarding vibrio, "The message really is it's in brackish water. If you have cuts in your feet or legs you shouldn't be standing in that water, and you shouldn't be consuming raw oysters," Johnson said. And that man who called him from Illinois this morning, worried about visiting? He's coming to Flagler Beach.