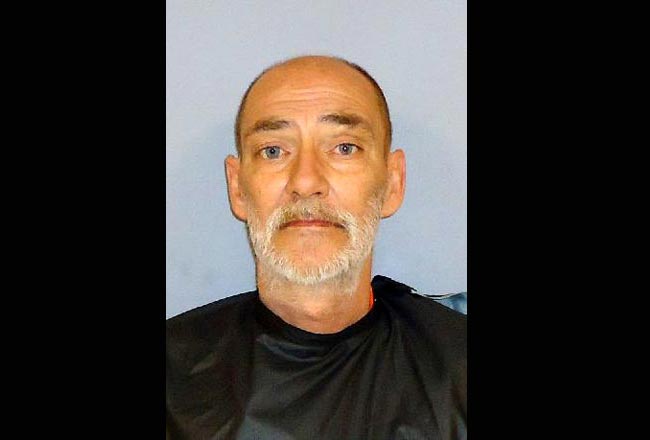 Theodore van Beveren is a 56-year-old resident of Providence Lane in Palm Coast, across the canal from the campus of Buddy Taylor Middle School. By 9 p.m. Tuesday, he'd emptied about half a bottle of vodka that day, he told police.
Around that time, a 16-year-old boy was playing basketball across the street. The ball rolled onto van Beveren's property. Van Beveren took out his Glock .45 and shot. He shot into the ground, to scare the boy.
He was briefly jailed on three charges: culpable negligence, possession or use of a firearm while drunk, and breach of the peace, though he's already posted the $750 bond on the charges.
They weren't his first. In November 2009, he was jailed on a drunk driving charge, a charge of improperly exhibiting a firearm or weapon, and a charge of violating a concealed weapon permit.
The Tuesday evening shooting is the latest in a string of incidents involving firearms in the presence of children, including a shooting at Ralph Carter Park on Sunday, while some 100 people were playing there, an elderly man's shooting death of a Flagler Beach neighbor in March, over a barking dog, while children played two blocks away, and, the same month, the brandishing of what turned out to have been an air-soft gun at Matanzas High School students.
The Tuesday evening shooting took place almost at the same time as Flagler County School Board Colleen Conklin, in a meeting of the board, was calling for a task force to examine gang and firearm violence and firearms in Flagler County. Her call was prompted by the Ralph Carter Park shooting, though she said other incidents had made her think about calling for action on the mater.
Tuesday evening, van Beveren was sitting in his garage with the Glock and a 12-gauge Mossberg shotgun next to him when deputies from the Flagler County Sheriff's Office arrived. He told cops that while he'd been sitting in his garage drinking vodka, he'd seen several cars pull up to his neighbor's house for a few minutes, then leave. Van Beveren surmised to cops that it had to do with drugs, and that he'd been observing the back-and-forth for a long time.
Van Beveren admitted to retrieving his gun, walking to the middle of his front yard, and shooting one round to scare the people across the street. The 16-year-old boy across the street told a different story. He told cops that he was merely playing basketball, and that when the ball rolled over across the street, he saw van Beveren "walking toward him with a pistol in his hand," according to the police report. Van Beveren "then stopped near a vehicle in his driveway, looked at him, and fired the pistol into the ground." The boy then retreated and notified adults of the incident.
The incident took place in the same area as Plainview Drive where, in September, 64-year-old Patrick Kilichowski, who'd also been drinking, was jailed after angrily firing his Winchester rifle into the ground in the culmination of an argument involving several people. He was unhappy about his girlfriend talking with another man, and he told cops that the Remington Arms 30-30 fired accidentally.
At the jail on Monday, Van Beveren refused to submit to an alcohol-level test.