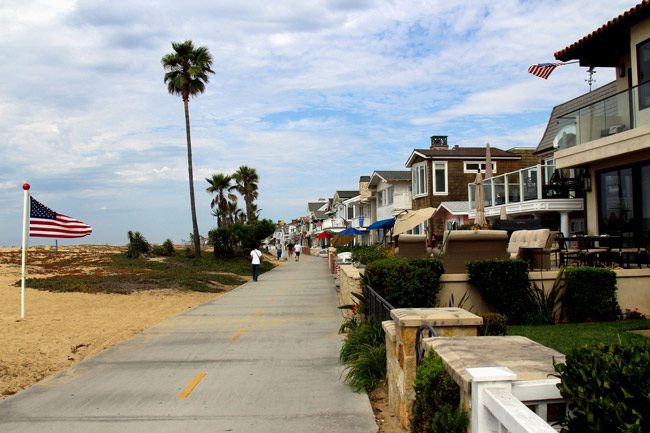 The battle for and against short-term vacation rentals is back on.
Florida lawmakers filed a pair of bills just before the new year that aim to eliminate local regulation of vacation rentals and, in the Senate version of the bill, equate the rights of short-term renters to a constitutional right, which would potentially make it difficult for home-owner associations and towns like Flagler Beach to prevent short-term rentals anywhere.
Flagler County government successfully led the way for local vacation-rental regulation in 2013 and 2014. The Legislature passed a law in 2014 that gave local governments authority to moderately regulate vacation rentals, and Flagler's subsequent ordinance became a template for dozens of county and city governments around the state. But the exploding short-term rental industry was never satisfied with the new controls, charging that local government regulations and fines quickly became too onerous, inhibiting the industry and the rights of home-owners looking to make money through vacation rentals.
The only region in the unincorporated county where short-term rentals are regulated is in the Hammock, where homeowners have split in imprecise proportions between advocates and opponents of short-term rentals. Lawmakers tried to repeal the 2014 law last year and fell short, vowing to return this year. They have. Flagler County's lawmakers, Rep. Paul Renner and Sen. Travis Hutson, told county officials in a November hearing that while they saw no issue with the 2014 law as implemented in Flagler proper, they wanted local officials to be prepared to compromise, seeing a new law as almost inevitable. Hutson had been part of the 2014 effort to bring some local control, but he's been under pressure from the industry to allow for a more permissive approach, and he signaled in November that he was ready to go that route.
Sen. Greg Steube, the Bradenton Republican, filed Senate Bill 1400 on Dec. 28. It is by far the most far-reaching vacation-rental bill ever filed in favor of the industry. In essence, it elevates vacation renters as a special class of protected property owners almost entirely immune from local regulation, exposed only to limited state regulation, and granted free geographic rein in all residential neighborhoods.
Rep. Mike La Rosa, the St. Cloud Republican, filed House Bill 773 earlier in December. La Rosa's bill is 29 lines long and is a replica of his bill last year that sought to have vacation rental properties regulated the same way as all residential properties. La Rosa's bill also preserves a grandfather clause.
Steube's bill in comparison is 1,000 lines long and far more broadly defines the terms of the battle about to unfold. Steube's bill would:
Takes vacation rentals out of the section of law that addresses public lodging establishments and places it under its own chapter, thus achieving two ends: eliminating the association of vacation rentals with commercial establishments that are more rigorously regulated, and giving vacation rentals weight and rights reflected by exclusive protections in law.
Pre-empts all vacation-rental regulations and control to state government. That means county and city governments are prohibited from enacting any regulation concerning vacation rentals, aside from existing building code regulations that apply to all residential homes. The only regulatory arm would be the Division of Hotels and Restaurants, within the Department of Business and Professional Regulation.
Abrogates all regulatory authority to the Department of Business and Professional Regulation, but aside from a one-time licensing fee per property used as a vacation rental (a fee that may not exceed $1,000), it does not call for nor allocate any additional funding source that would give the department the means to assume a substantially more burdensome regulatory role. The division would have the authority to impose fines, but those fines may not exceed $1,000 per offense. But revenue from those fines may not be used to pay for the division's regulatory work or inspections.
The state would inspect vacation rentals "whenever necessary to respond to an emergency or epidemiological condition." Otherwise, there is no regular inspection schedule or requirement such as the bi-annual inspection requirement that applies to hotels and motels.
Specifies that vacation rentals "are residential in nature and thus, belong in residential neighborhoods," a provision that seeks to eliminate the long-standing demarcation that opponents of vacation rentals have been using effectively in their battles: that vacation rentals change the character of residential neighborhoods. Yet the bill also requires rentals of less than six months to be subject to the bed tax, the sales surtax that applies to all hotel, motel, timeshare and other short-term rentals.
Contains no grandfathering provision for rules that pre-date the 2011 law that initially pre-empted local governments from enacting vacation-rental rules or the 2014 law, currently in effect, that gives local governments a measure of control.
Whatever side one falls on, the Senate bill, remarkably, makes a leap of assuming constitutional protections that are not actually in the Florida Constitution: "Property owners who choose to use their property as a vacation rental have constitutionally protected property and other rights that must be protected," the bill reads, "including the right to use their residential property as a vacation rental." The first part of the sentence is accurate, in so far as the Constitution is concerned. Property rights are broadly protected, as are other rights that apply to property, such as the right to be free from searches, intrusion and so on.
But "including the right to use" residential properties "as a vacation rental" is an invention of constitutional protection as whole-cloth as if the bill were to claim similar protection for using a residential home for, say, running a hotel, opening a bar, a dance club or a church: those uses are defined by law and by local ordinances and zoning rules. The bill may well expand the use of residential homes to include the untrammeled right to use them as vacation rentals, but it would not be a constitutional protection, but a statutory one. If in fact using residential homes as vacation rentals were a constitutional right, a years-long battle in county and city governments and at the Legislature would have long been made moot by a legal case that would have settled the question one way or the other—and in favor of vacation rentals, if that constitutional protection existed.
But it does not. Steube's bill puts the cart before the horse in a rhetorically clever but factually and legally indefensible way. It is just as likely that the line about constitutional protections reveals the sort of approach Steube and vacation-rental advocates will adopt as they press for the bill's approval: last year they framed the issue as a matter of fairness and equal rights. This year they appear to be framing the issue as a constitutional right, an even more potent tactic.
Setting the constitutional issue aside, the bill clearly seeks to redefine the issue in favor of vacation renters. Steube's and La Rose's role is no surprise: they spent part of their autumn advocating for short-term rentals alongside Lori Killinger, the powerful lobbyist on behalf of the industry, and doing so under the umbrella of the Vacation Rental Management Association. (Killinger and three other vacation-rental advocates, including Jennifer Green, a lobbyist for Home Away and Andy Gonzalez, the public policy representative for the Florida Realtors Association, did not return calls Wednesday.)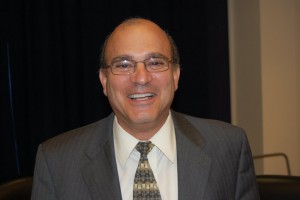 In Flagler, opponents of the bill in the Hammock have been mobilizing again, as have proponents. And county government is intending to be as involved as it was last year, when it sent its county attorney, Al Hadeed, and other county officials to all but one of the Senate or House hearings on last year's bills.
Hadeed in an interview left little doubt as to the county's position on Steube's bill: "This is the most extreme bill ever introduced on vacation rentals," he said.
Asked to image what the consequences of the Steube bill passing would be on the landscape in Flagler, Hadeed described it this way: "We would likely see more vacation rentals in the single family neighborhoods along the beach side. We'd begin to see what Anna Maria feared, which happened in their community, predominantly a residential beachside community without rentals permeating their residential neighborhoods. They tended to be off in one area. But then the homes started to be bought as people aged and so forth, so they started to buy the homes, convert them into the rentals, and now it's fast becoming a short-term rental community as opposed to a place of permanent residents. These kinds of unique beach areas, like the ones in Flagler Beach, these unique, non-commercialized beach communities will change, because they are so attractive, because they lack the feeling that they're commercialized areas. They're more the rural beach environment. But because that makes it so desirable, it's going to be a business opportunity for somebody to operate a rental and promote it as a non-urban getaway. Unspoiled beaches, relatively uncrowded beaches, these are enticements for travelers. Not that these communities wouldn't want travelers, but would they want them at the expense of totally changing the character of their communities?"
The first hearing on either bill has yet to be scheduled.