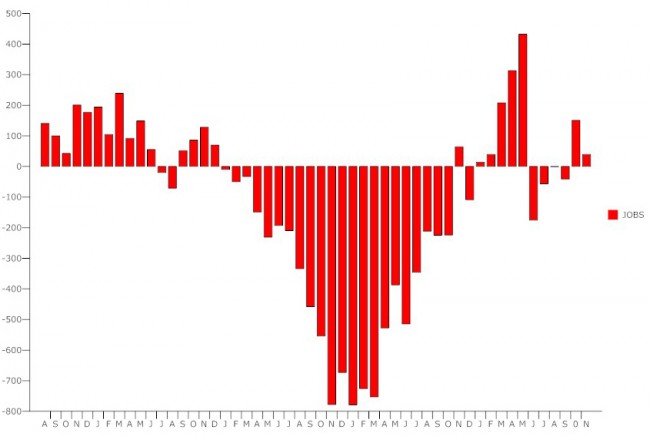 The national unemployment rate went up to 9.8 percent in November (from 9.6 percent the previous three months), its highest level since December 2009, as the economy added just 39,000 jobs and the number of unemployed Americans rose to 15.1 million, a surge of 285,000 in a single month. That surge was driven largely by people losing temporary jobs, an indication that businesses that experimented with re-hiring are again pulling back and waiting.
Meanwhile, a minority of Congressional Republicans continued to successfully block an extension of unemployment insurance for the long-term unemployed, who account for 6.3 million (or 41.9 percent) of the unemployed population.
In Flagler County in October, the unemployment rate fell to 15.5 percent, though the decline was led largely by a shrinking labor pool, not an increase in jobs. Actual jobs are still being lost in the county. Florida's unemployment rate in October was 11.9 percent, with 1.1 million Floridians out of work. That figure represents 7 percent of the nation's total unemployed population.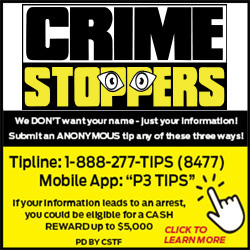 The figures don't reflect the 9 million Americans who are employed part-time–not because they want to be employed part-time, but because their hours have been cut back or because full-time work is not available. The unemployment figures also don't reflect the 2.5 million Americans who are able-bodied and of working age, but have given up looking for work. If those figures are included, the unemployment rate would be well into double-digits.
The unemployment rates for adult men (10.0 percent), adult women (8.4 percent), whites (8.9 percent), and Hispanics (13.2 percent) all edged up in November. The jobless rate for blacks (16.0 percent) showed little change over the month, while the rate for teenagers declined to 24.6 percent. The jobless rate for Asians was 7.6 percent.
In November, average hourly earnings of all employees on private payrolls increased by 1 cent to $22.75. Over the past 12 months, average hourly earnings
have increased by 1.6 percent, or barely at inflation's pace. Wage-earners, in other words, are not making gains. In November, average hourly earnings of private-sector production and nonsupervisory employees were unchanged at $19.19.
Some data on job sectors: Health care added 19,000 jobs. Mining added 6,000 jobs. Retail trades fell by 28,000 jobs. Manufacturing fell by 13,000.