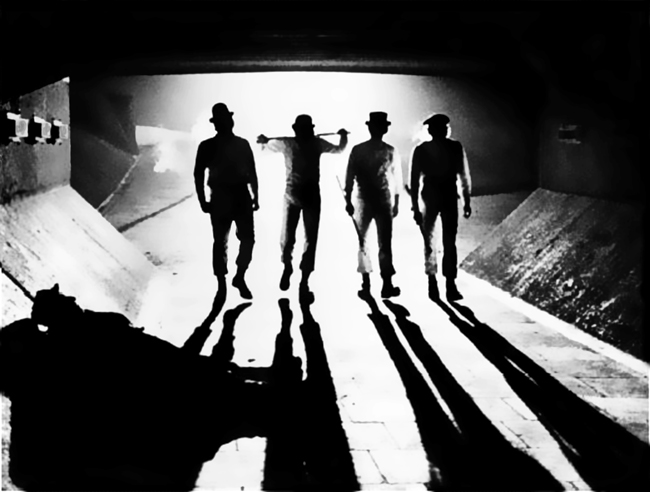 In one of the more memorable scenes from the movie "Goodfellas," mobster Henry Hill and his date are escorted like royalty to a front table at the famed Copacabana nightclub. "What do you do?" asks the awestruck young lady. "I'm in construction," he replies. Taking Hill's hands, she says, "They don't feel like you're in construction." Without missing a beat, Hill says, "I'm a union delegate."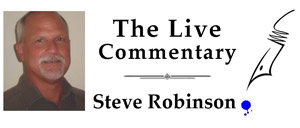 The scene is priceless for all sorts of moviemaking reasons, but the dialogue works so flawlessly because Hill's explanation for his baby-soft hands plays right into every stereotype of the overpaid, featherbedding union rep. Say the word "union," and the average person is likely to respond with references to Jimmy Hoffa being buried in the end zone at Giants Stadium, not Walter Reuther, John L. Lewis, Cesar Chavez or even Norma Rae.
Union membership, as a percentage of the overall workforce, is at its lowest level in a century, and that is a shame, not only because the principle of unionism is so important to our nation's history, but also because it is ultimately the only realistic solution to the descent of the middle class into the ranks of the working poor.
The numbers are very clear: As union membership has steadily declined, income disparity between the top 10 percent of wage earners and the rest of the U.S. has widened dramatically.
Before you accuse me of rank naïveté, I've lived the debate over unions from both sides. As a young journalist in the 1970s and early '80s I was a member of the Newspaper Guild, and worked for a company whose enviable benefits came not from the generosity of the corporate heart, but rather from years of tough negotiations. Later on, as management, I witnessed first-hand how unions can be pigheaded and obstructionist, fighting innovations needed to keep companies competitive in a changing world.
And while it is a glib distortion of history to blame Detroit's downfall on the United Autoworkers, the union is as culpable as the management of GM, Ford and Chrysler in saddling the domestic auto industry with unsustainable pension and healthcare obligations.
To a great extent the union rank and file have been victims of their own leadership—too often corrupt, intransigent, uninformed and uncaring. But at the end of the day, who is left to fight for people who want only to make enough money to pay their bills and set their children on a path to a better life?
Certainly not Tennessee Republican Senator Bob Corker. He was positively giddy over the UAW's failure this month to unionize the Volkswagen plant in Chattanooga. But his role in the narrow defeat was ugly and, quite possibly, illegal. Under the pretext of making certain that Tennessee remains business-friendly, Corker claimed that a victory over the UAW would encourage Volkswagen to move forward with plans to build an SUV in the state. The remark, on the first of three days of voting, was an undisguised threat to the rank and file, and, as it turns out, was a lie.
If you haven't been following this story closely, VW supported the UAW's bid, explaining that with a union in place the plant could implement a German-style works council in Chattanooga. A critical component of labor-management relations in Germany, works councils are credited with enhancing productivity and quality at German factories, while providing a platform for worker input and grievances. With the UAW's defeat at VW, a company labor spokesman said, VW would be less likely to build more plants in the mostly non-union South.
The vote in Tennessee affected a relatively small number of workers, but it was one more assault on workers by Republicans who oppose hikes in the minimum wage, as well as any attempts by low-wage workers to organize and fight for a better standard of living.
While Corker set about threatening the workers, Tennessee State Sen. Bo Watson unabashedly threatened VW. "Should the workers at Volkswagen choose to be represented by the United Auto Workers," he said at a press conference, "then I believe any additional incentives from the citizens of the state of Tennessee for expansion or otherwise will have a very tough time passing the Tennessee Senate."
Anti-tax lobbyist Grover Norquist also waded into the battle of Chattanooga, conflating union membership with "big government." Some elderly Tennesseans might recall that the last time big government came to their state it was called the Tennessee Valley Authority, and it brought electricity and running water to desperately poor rural residents of Tennessee and other southern states.
So, why should we care about the travails of labor unions in our country? Because, with no one in Washington able to effectively represent workers nationwide, unions are the only ones left to fight for a living wage.
It was none other than that evil genius Henry Ford who understood that if you mass produce a product, you need to pay your workers enough so that they can afford to buy that product. Ford rocked the corporate world by paying his workers the then-unheard-of sum of $5 a day. A century later, more and more working folks find themselves unable to afford the goods and services peddled by America's corporations—and how long can our economic system sustain that frightening imbalance?
Of course, Henry Ford also gave the union movement a big boost by unleashing his hired goons on workers in 1932. It will be interesting to see whether the threats and intimidation of today, launched by a U.S. Senator, among others, have a similar outcome.

Steve Robinson moved to Flagler County after a 30-year career in New York and Atlanta in print, TV and the Web. Reach him by email here.