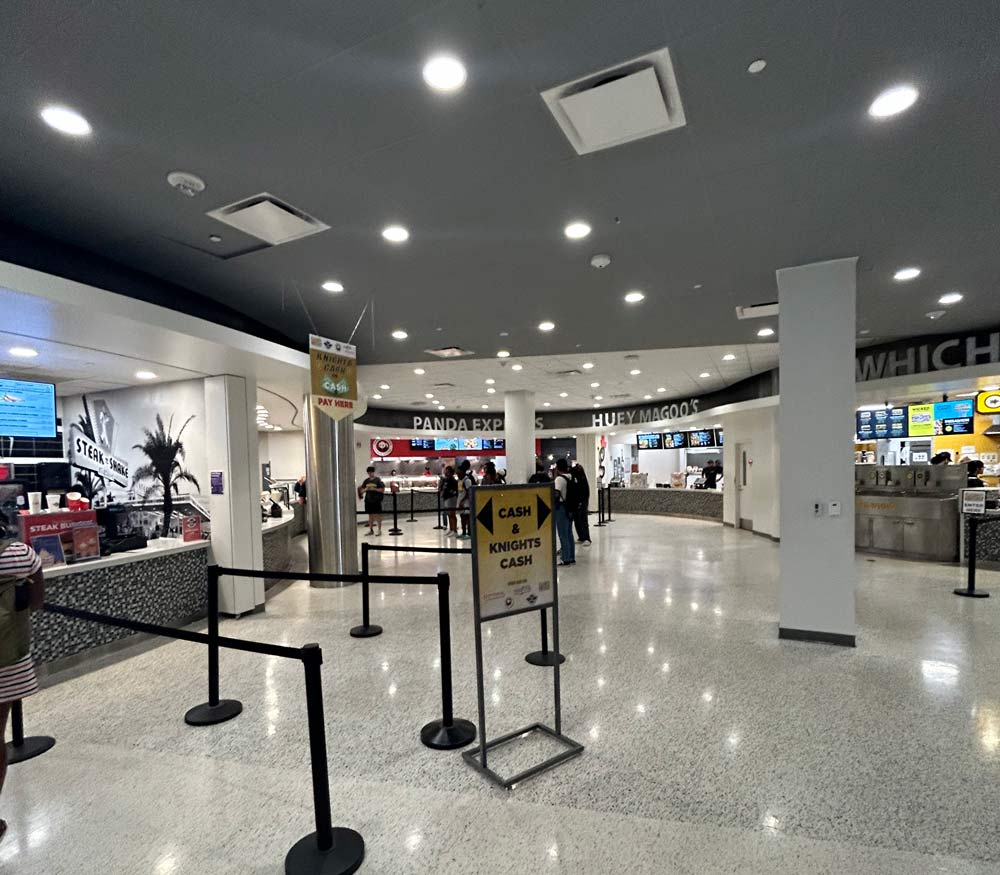 The state university system's Board of Governors on Wednesday will consider proposals by the University of Central Florida to close three campuses no longer in use. The proposals involve the South Orlando Campus, the UCF Leesburg campus and the UCF Palm Bay campus.
The South Orlando Campus has two unoccupied buildings on 20 acres located 20 miles southwest of UCF's main campus. The South Orlando campus formerly was used for things such as non-credit courses, conferences and seminars, but it has gone unused since 2015.




The UCF Leesburg campus, which is at Lake-Sumter State College, last offered in-person courses in 2017, and the university says it does not plan to resume instruction or other activities at the site. The UCF Palm Bay campus, which is at the Palm Bay campus of Eastern Florida State College, was used to hold classes for bachelor's degrees in psychology, human communications and interdisciplinary studies.
But the university stopped offering in-person courses in 2018, saying the psychology program "expanded its online presence, which proved popular" with students. The UCF Board of Trustees and university President Alexander Cartwright have approved shuttering the campuses.
The university is also proposing to reclassify its Ocala site, open since 2013, from a campus to a special purpose site. "The university discontinued educational programming at the site in the spring of 2018 due to a lack of demand but plans to maintain a presence at the site with one staff member assisting students transition from the college to UCF," the background memo to the board states. "Without the instructional component, the site now meets the definition of a special purpose center, which is a university unit, apart from the main campus, that provides services of an educational or community outreach nature that do not lead to a postsecondary degree in facilities not owned by the university." The university's board of trustees approved the change in June.




College and university enrollment has been declining across the country, and some research indicates that an enrollment "cliff" may be ahead as a result of falling birth rates after the Great Recession, the diminishing popularity of four-year degrees, tuition inflation, increasing availability of online options, and other factors.
"Insights from the National Student Clearinghouse paint a grim picture," a Brookings Institution briefing states. "Overall enrollment is down, especially at community colleges. Undergraduate completion fell for the first time in ten years. There are more "stopped out" students—students who left college with some credits but no degree. Fewer students are transferring from two-year to four-year institutions."
The briefing continues: "The biggest declines happened in fall 2020 as first-time enrollment decreased about 10% and overall enrollment fell 2.5% and have since slowed. However, even prior to the pandemic, enrollment was declining. From 2010 to 2021, undergraduate enrollment dropped by 15%, translating into about 2.6 million fewer students. About 58% of that decline occurred over the decade prior to the pandemic, with about 42% of the total enrollment decline occurring between fall 2019 and fall 2021. In the shorter-term, from fall 2017 to fall 2019, 41 states experienced a decline in undergraduate enrollment and only six states had a meaningful increase (more than 2%)."




As Flagler Beach City Commissioner James Sherman noted in a recent joint committee meeting of city and county officials on school construction, the enrollment cliff has ramifications even for school districts such as Flagler County's, as some of that enrollment decline is being detected in school grades and would affect capital plans in coming years.
Flagler County school officials insist that enrollment in the county, which has been flat for over a decade and a half, is poised for a solid increase, year after year. But that increase has yet to materialize beyond a matter of hundreds in a district with 13,000 students, including almost 1,000 of those attending a charter school  and several hundreds attending online.
–FlaglerLive and News Service of Florida

Full_Board_ASA_04_UCF_Site_reclassification_ai_CE