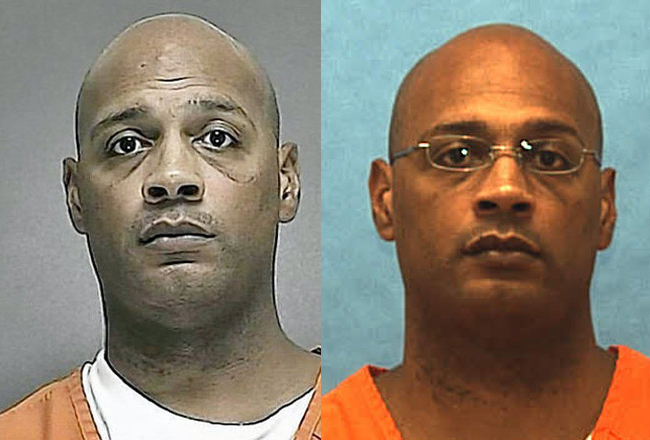 in the summer of 2006, Troy Victorino was convicted of six counts of first-degree murder and numerous other charges, including the abuse of a dead human body and sentenced to death for leading the killings of six young people at a Deltona home in 2004–what became known as the Xbox murders, because Victorino was upset that his Xbox had been removed from a house he and friends were squatting in.
Jerone Hunter, now 26, was also sentenced to death. Accomplices Robert Anthony Cannon and Michael Salas, both 27, were sentenced to life in prison. The victims were Erin Belanger, Roberto Gonzalez, Michelle Nathan, Anthony Vega, Jonathon Gleason and Francisco Ayo-Roman. Victorino committed the murders despite a probation violation that should have had him back in jail. The lapse in the system led to legislative changes in the law regulating the probation of violent offenders.
Victorino, 36, has been appealing his conviction since, losing at every step. On Thursday, the Florida Supreme Court unanimously ruled against his latest appeal, rejecting his claim that he received poor legal representation, or that his trial attorney erred when he did not call for a mistrial after Cannon, who testified against Victorino, refused to be cross-examined.
"Cannon's comments implicating Victorino were brief and unelaborated," the Supreme Court opinion said. "While Cannon was on the stand for some time, only a few lines of testimony were harmful to Victorino. Cannon testified that Victorino intended to harm the residents of the Telford Lane home but did not testify that Victorino actually inflicted any blows. Further, except for Cannon's statement that he was intimidated by Victorino, each of the incriminating points made by Cannon was established by other evidence that is not the subject of a postconviction challenge. As a result, Cannon's testimony was not essential to the state's case against Victorino. Rather, when considered in this context, Victorino's case is similar to other first-degree murder cases in which this court has affirmed the denial or motions for mistrial that were based on a witness testifying that the defendant was violent or dangerous."
The grisly murders were traced back to a succession of events that began on July 30, 2004, a Friday, and that were summarized in court records. Belanger contacted police concerning suspicious activity at her grandmother's vacant house on Providence Boulevard in Deltona on July 30. Without the owner's permission, Victorino and Jerone Hunter had recently moved into the home with their belongings. Belanger again contacted police the next day to report that several items were missing from her grandmother's house.
Late that night, Victorino appeared at Belanger's own home on Telford Lane. He demanded the return of his belongings, which he believed Belanger had taken from the Providence Boulevard residence. Shortly after leaving Belanger's residence early on the morning of Sunday, August 1, Victorino contacted law enforcement to report the theft of his belongings from the Providence Boulevard residence. The responding officer advised Victorino that he had to provide a list of the stolen property. This angered Victorino, and he said, "I'll take care of this myself."
A short time later, Victorino met Brandon Graham, Robert Anthony Cannon and Michael Salas, who were in Cannon's Ford Expedition. Hunter and several women were also in the SUV. Victorino told them that Belanger and the other occupants of the Telford Lane house had stolen his belongings and that he wanted them to go fight Belanger and the others. They all went in the SUV to the Telford Lane residence. While Victorino remained in the SUV, the women went into the residence armed with knives. The young men stood outside holding baseball bats, and Hunter yelled for the occupants to come out and fight. The group left in Cannon's SUV, however, after one of the victims yelled "policia."
The following morning, Thursday, August 5, Graham, Salas, and Cannon met with Victorino and Hunter at their residence. There, Victorino outlined a plan to get his belongings from Belanger. Victorino spoke of a movie he'd seen, "Wonderland," in which a group carrying lead pipes ran into a home and beat the occupants to death. (The 2003 movie is based on the so-called Wonderland Murders of four people that took place in 1981 in Los Angeles. The murder weapons were lead pipes.)
Victorino said he would do the same thing at the Telford Lane house. He asked Graham, Salas and Cannon if they "were down for it" and said to Hunter, "I know you're down for it" because Hunter had belongings stolen as well. All agreed with Victorino's plan. Victorino described the layout of the Telford Lane residence and who would go where. Victorino said that he particularly wanted to "kill Flaco," and told the group: "You got to beat the bitches bad." Graham described Victorino as "calm, cool-headed." Hunter asked if they should wear masks; Victorino responded, "No, because we're not gonna leave any evidence. We're gonna kill them all."
Around midnight on Aug. 5, a witness saw Victorino, Salas, Cannon, and Hunter near the murder scene on Telford Lane. Cannon testified for the state at trial that he and Salas went because they were afraid Victorino would kill them if they did not. He said he, Victorino, Hunter, and Salas entered the victims' home on the night of the murders armed with baseball bats.
On the morning of Friday, August 6, Christopher Carol, a co-worker of two of the victims, discovered the six bodies at the Belanger house and called 911. The victims in various rooms had been beaten to death with baseball bats and had sustained cuts to their throats, most of which were inflicted postmortem. Belanger also sustained postmortem lacerations through her vagina up to the abdominal cavity of her body, the result of trauma from a baseball bat. The medical examiner determined that most of the victims had defensive wounds.
The front door had been kicked in with such force that it broke the deadbolt lock and left a footwear impression on the door. Footwear impressions were also recovered from two playing cards, a bed sheet, and a pay stub. All of these impressions were linked to Victorino's Lugz boots. DNA testing linked bloodstains on Victorino's Lugz boots to several of the victims. A dead dachshund, a knife handle, and a bloody knife blade were also recovered from the crime scene.
At trial, Victorino testified in his own defense, claiming Belanger had taken his property from the Providence Boulevard residence. He denied meeting Graham, Cannon, or Salas at his home on August 5, testifying instead that he was at work. He also denied committing the murders and offered an alibi—that he was at a nightclub on the night of the murders. Two friends testified on behalf of Victorino and corroborated his alibi. Hunter and Salas also testified in their defense. Each described his role in the murders and corroborated the other testimony and evidence offered at trial, including the evidence of the meeting at which Victorino planned the murders and the agreement to participate. They testified that Victorino attempted to establish an alibi by making an appearance at the nightclub.
Victorino is currently being held at Union prison in Raiford.